If the latest reports are to be believed then the future of physical SIM cards may be in danger and Apple Inc. (NASDAQ:AAPL) will apparently be making the first dent. The latest rumours speculate that future iPhone models may come with eSIM. The conventional SIM card and SIM tray may be replaced with an embedded eSIM chip.
If Apple succeeds in penetrating the market with eSIM enabled iPhone then the mobile carriers have a lot to worry about. For the users, however, this will be a welcome change as it will provide them better network connectivity. The eSIM is programmed OTA as opposed to the traditional SIM which is obtained from the user's network provider and must be inserted in a phone for it to connect to that provider's network.
What Is An eSIM?
To understand better what an eSIM is one must understand the major cause that led to their development. If we look back at the history of SIM cards, we learn that in 1990s SIM card were the size of credit cards. With time the size of SIM cards reduced and now we have nano SIMs that are just 12.30 mm in length and 8.80 mm wide. The change in the size of SIM Card allowed SIM Card Slot to become smaller and make the phone slimmer. We even saw the elimination of the headphone jack to reduce the space occupied by it.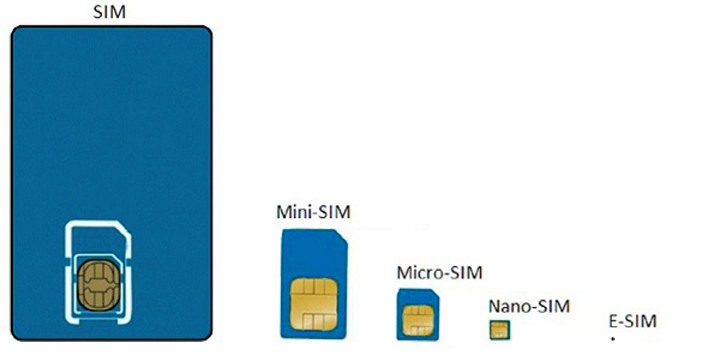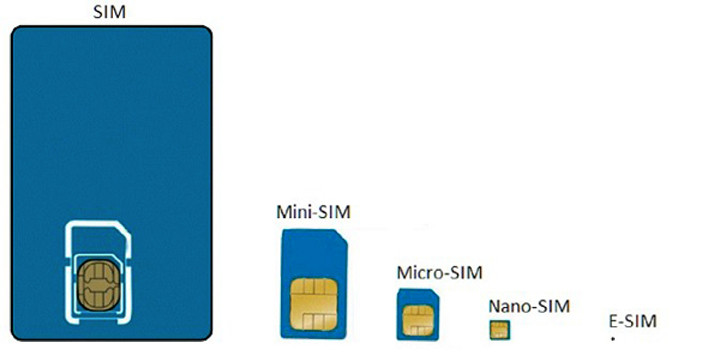 An eSIM is embedded directly in the motherboard of the smartphone and measures just 6mm in length and 5mm in width and occupies very little space. It has Machine to Machine and Remote Positioning Capabilities which provide an enhanced customer experience. Users having eSIM powered smartphones can go to their phone setting and choose the desired network operator without much hassle.
iPhone With eSIM And Its Future
It's evident that an eSIM is better than a physical SIM for smartphone users by all means. While a SIM card restricts users to one mobile network, the eSIM allows users to switch networks in a jiffy. If a particular network provides poor coverage in some area the user can switch to a different network with better coverage. This feature is already available in iPads with the Apple SIM card.
Craig-Hallum analyst informed his clients that according to his research Apple has made a deal with ST Microelectronics for eSIM chips that will be placed on the iPhone's motherboard. The company provides Apple with Face ID and eSIM for Apple Watch Series 3. However, what must be noted here is that in Apple Watches the user is restricted to one network he chooses at the time of purchasing the watch.
If Apple introduces the 'unlocked' eSIMs on 2018 iPhone models, it will strengthen its customer base and loosen the control that mobile carriers have on the customers. This will result in a significant increase in the sales of iPhone models. And it will be the single biggest smartphone of the year. As this feature has never been seen before.
eSIMs are definitely the future and Apple is always known as a trendsetter. it will be no surprise that if they are introduced by Apple in iPhone other smartphone OEMs will follow the suit soon.
The traditional SIM cards will be a thing of the past in another 20-30 years. With technology advancements, there would be more flexible elements, such as eSIM, in devices around us which will make our life much easier.