Today at the Oculus Connect 4th annual developer conference in San Jose, California, Facebook Inc. (NASDAQ:FB) unveiled their new standalone Virtual Reality headset called the Oculus Go. The Oculus Go will be Oculus and Facebook's first ever VR headset that does not need to be tethered to a PC or a smartphone to function.
As many of you might know, Oculus was one of the early pioneers of Virtual Reality with their Oculus Rift headset. However, commercially, the Rift was a massive flop, with Oculus only managing to ship 250,000 units in 2016.
There were a number of factors behind this failure, including a high price tag, a clunky user experience and competition from the likes of the HTC Vive and Playstation VR. The Oculus Rift also required a very powerful PC in order to function, further limiting its potential userbase.
Oculus Go: Facebook To Reinvent The VR Industry
With the Oculus Go, Facebook has set about to fix many of these issues. The Oculus Go is fully standalone wire-free VR headset, meaning it won't need to be tethered to a PC or smartphone to function. This should theoretically provide a wireless VR experience, more convenient than ever before. It will also make mainstream VR more accessible to millions of people.
In terms of specs, the Oculus Go features a lightweight fabric design for comfort, 2560×1440 high-resolution LCD displays with next-gen lenses, integrated spatial audio and a motion controller. According to the Oculus, the higher pixel fill factor of the fast switching LCD in the Go will help in improving visual clarity and reducing the screen door effect (a kind of visual artefacts) compared to OLEDs. This is also likely a cost-cutting measure to keep the Go's price point low.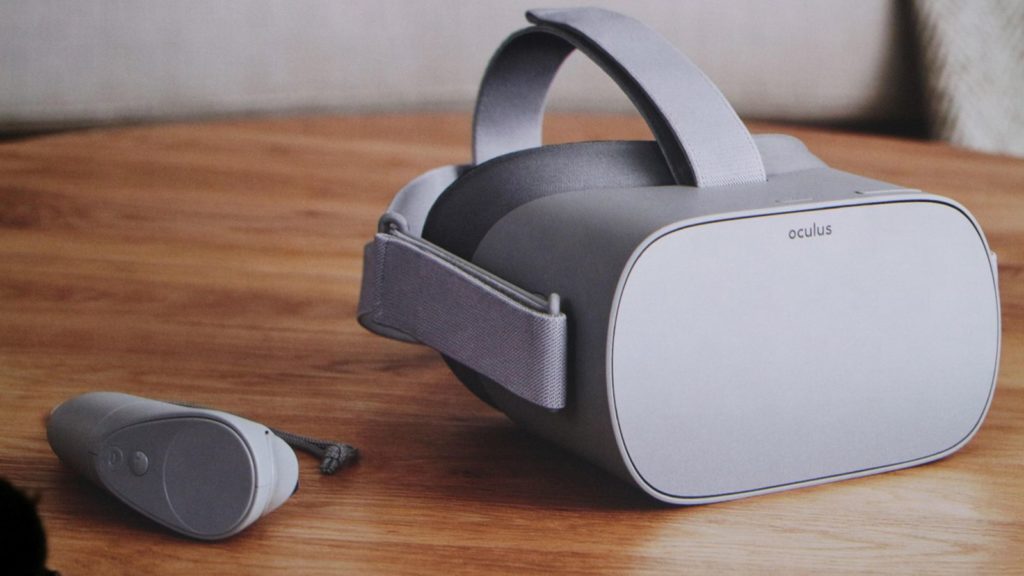 Speaking of pricing, it is perhaps the most appealing thing about the Oculus Go. It will be priced at a very competitive $199, which is much lower than the Rift's launch price of $599. It also puts the Go in the direct competition with the similarly priced Samsung Gear VR and various Google Daydream headsets. In fact, Facebook claimed that the entire Gear VR library will be compatible with the Oculus Go at the launch itself. Considering the fact that the Go is completely standalone, and doesn't have to depend on a smartphone like Gear VR, Samsung might be in trouble.
Facebook has launched Oculus Go at the perfect time. The market for VR headsets is now heating up. Samsung's upcoming Odyssey headset is due for release soon, and we are also hearing whispers of a new VR headset by HTC Vive as well. Also, a number of Windows mixed reality headsets are also in the works.
With Facebook, CEO Mark Zuckerberg is setting a target of 1 billion VR users, Oculus has a battle for VR supremacy on their hands now. Whatever the result though, the future of VR looks extremely bright.