Amazon.com Inc. (NASDAQ:AMZN) just doesn't seem to be running out of the ground to set foot in – its more recent, ambitious foray being the $200 billion online advertising industry. What stands out, however, is that Amazon.com's nimble, bold move into a territory dominated by giants Google (Alphabet Inc. (NASDAQ:GOOGL) and Facebook Inc. (NASDAQ:FB) could very well pose a competitive threat for both dominant players.
The surprise 60% YoY jump in Amazon's online advertising sales is a clear indication that Amazon is serious about the online advertising business. The global e-commerce behemoth has set up a Google-like set of advertising tools and services that will help Amazon to mint billions of dollars. Google and Facebook together take up close to 6o% of the digital advertising market share in the United States alone, with other players in the space such as Microsoft and Yahoo! garnering just about 3.8% and 3.1%, respectively. Amazon's 1.3% market share, and $1.3 billion revenue from its "other" businesses, including online advertising, may seem insignificant in comparison to Google's $80 billion advertisement revenue; but it does call to question what Jeff Bezos and his team have their sights set on.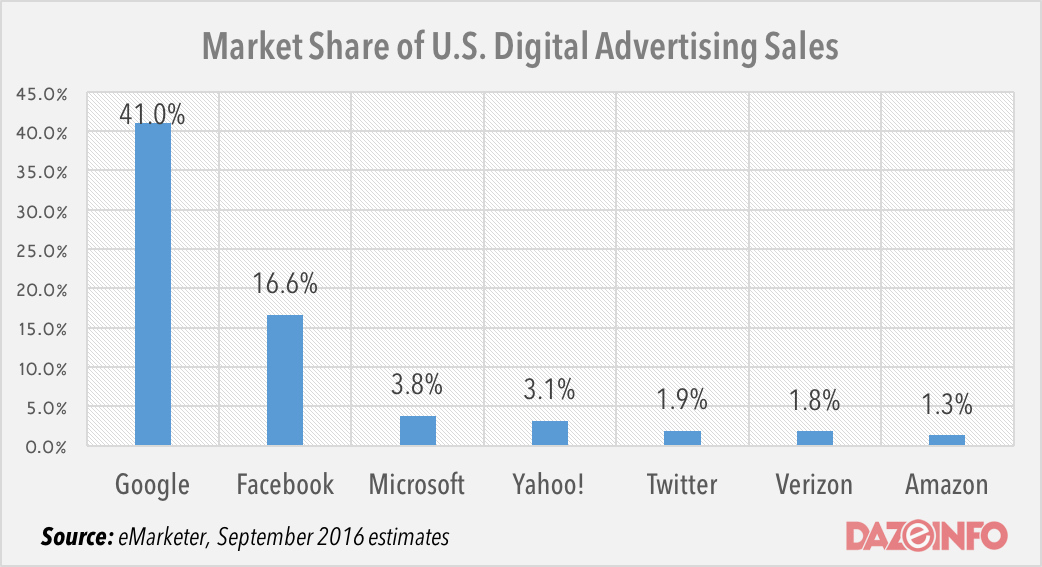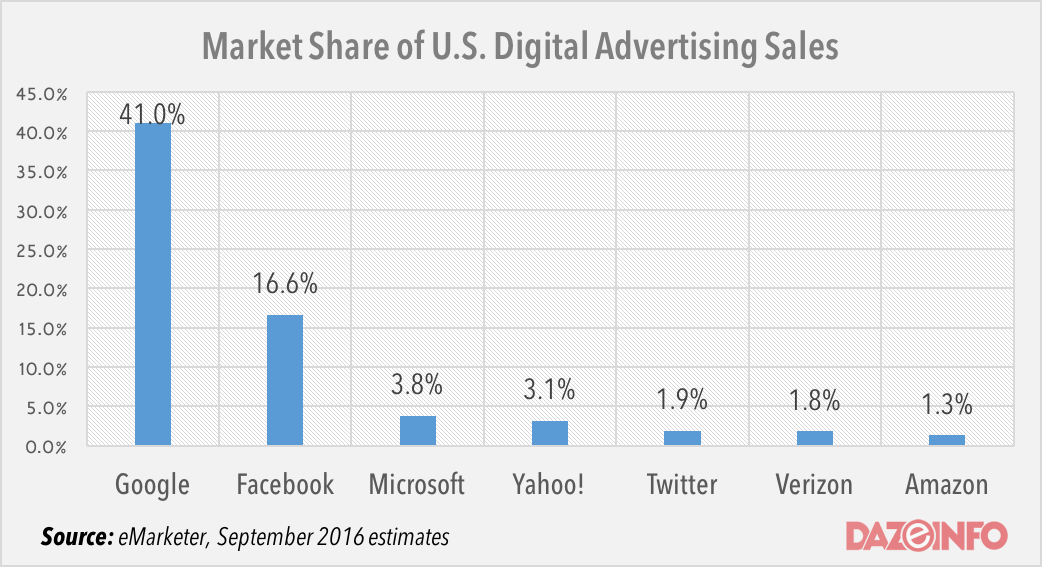 E-commerce still brings in Amazon's major revenues, but it looks like the company is now shifting its attention towards amassing more revenues from digital advertising. The company possesses the advantage of an advertising middleman and boasts of a massive database of consumer shopping patterns, tastes and preferences, and a healthy relationship with a multitude of vendors. Played right together, these factors could help Amazon boost its growth in online advertising revenues considerably. The company also already has in place its Advertise with Amazon model, wherein targeted advertisement are pitched at customers as they shop. This model of paid product placement is helping vendors and merchants reach out to the right audiences across the vast online market space. This edge that Amazon possesses over rivals Google and Facebook is a massive one and could make online advertising a larger contributor of revenue for Amazon in the coming years.
Looking at the online advertising industry from a macro-perspective, it is currently a rather lucrative space. As per PWC's findings, the global Internet advertising revenue will reach $260.4 billion by the year 2020, and will see a surge in growth at an estimated 11.1% CAGR. This boost in online advertising growth will have Mobile advertising as one of its key drivers for the period, while the Internet will still continue to dominate. Companies operating in the online advertising space are keen to derive maximum benefit from this growing industry, and we could, no doubt, expect online advertising to make a significant impact on our shopping habits, through the year 2020 at least.
Global spending on digital advertising is also something to closely keep an eye on, with forecasts estimating a whopping 335.48 billion USD spent in 2020, on digital advertising alone. Television advertising is still the most sought after, but with a projected growth of over 13% in internet advertising spendings for the year 2017, it seems clear that the digital space is taking over as the preferred medium for advertisement. Further, mobile internet advertising, which is a growing sub-sector of the industry, is forecast to have an estimated $247 billion in spending by the year 2020. Video and paid search will be key growth drivers in this mobile advertising sub-sector.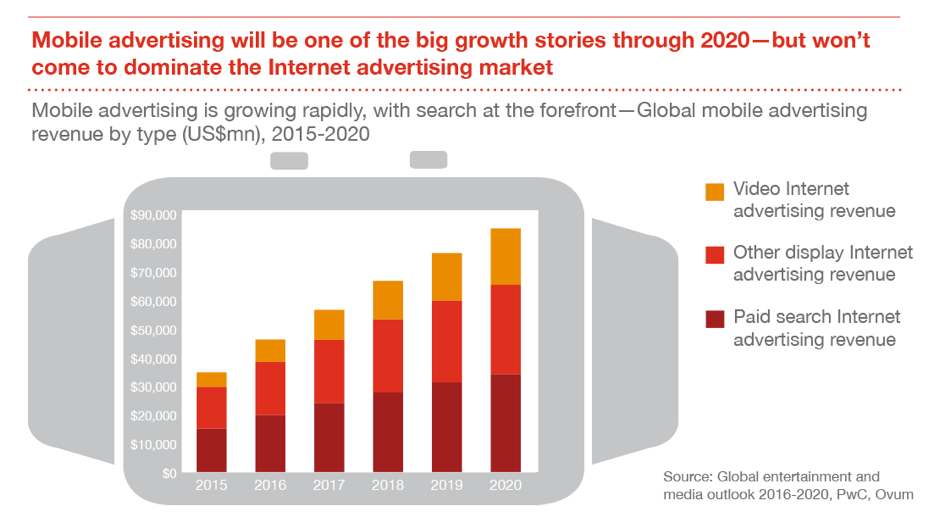 Google, with over 40% of the US market share in digital advertising, may not see Amazon's stealthy entry into its territory as a threat yet, but it would be unwise to rule the company out as a threat altogether as well. Despite its comparatively minuscule advertising revenues in the digital space, Amazon managed a $1.2 billion net advertising revenue in the year 2015, which really stood out against the company's low margin sales revenues from its e-commerce. The revenues that Amazon could generate from a profitable online advertising model will also contribute significantly to its bottom line in the long-term. Of course, competition is going to be pretty fierce, with Google continually innovating on newer ways to retain and grow its existing market share, and Facebook harnessing the power of video in drawing in and engaging more audiences. Will Amazon's behind the scenes efforts at making a significant impact, in an industry heavily dominated by two of the biggest tech giants, play out right for the company? I suppose we will find out soon enough.