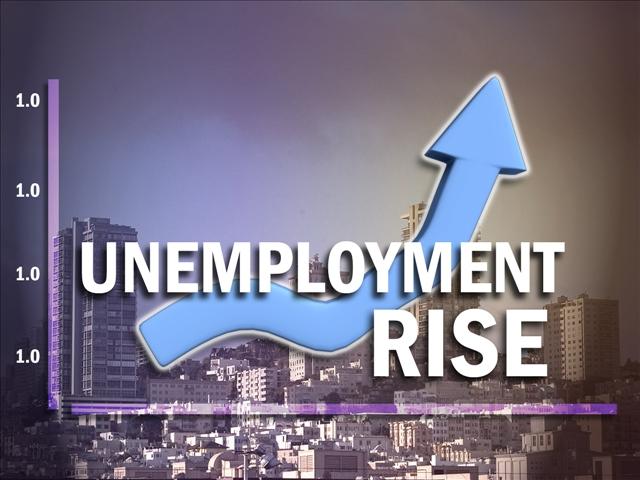 India has the second highest population in the world at around 1.33 billion. According to a new employment-unemployment (EU) survey conducted by Labour Bureau, the unemployment rate in India has shot up to a five-year high of 5%. Way back in 2009-2010, the unemployment rate was at 9.3 percent, which fell to 3.8 percent in 2011-2012. In 2012-2013 it was at 4.7 percent which scaled up to 4.9 percent in 2013-2014. Despite all the BJP government initiatives like Make in India, Startup India, and Digital India, the situation continues to be grave.
The survey revealed that female unemployment is the highest in both rural and urban areas. Overall, the rate of unemployment of females was at 8.7 percent against 4 percent male unemployment and 4.3 percent of transgenders. It was a surprising revelation to see that female unemployment was at 12.1 percent in the urban areas. It was higher as compared to the 7.8 percent in the rural areas.
The majority of the population in the countryside are involved in agriculture as the primary source of income, including males, females, and transgenders. The male unemployment rate in the urban areas was at 3.3% compared to 4.2% in the rural areas. In the case of transgenders, the rate was at 10.3% in the urban areas and 2.1% in the rural areas.
Average Earning Scenario
From the average earning perspective, the report noted that around 67.5% of the self-employed workers had an average earning of up to Rs 7,500 and a mere 0.1% estimated to have an earning above 1 lakh per month in 2015-2016. And a majority (57.2%) of the regular wage/salaried workers had average earnings of up to Rs. 10,000.
Contractual work is said to be increasing in India to ensure a better job security. However, as per the report, 64.9% of the regular wage/salaried workers, 67.8% of the contract workers, and 95.3% of the casual workers did not have a written job contract. Job seekers do not prefer contractual work since they might not get work flexibility.
Employment vs. Unemployment In India
As per our earlier report, 80% of the engineering graduates are unemployable. Engineering colleges are churning out over 600,000 students every year, a majority of which are unemployable. However, in the present scenario, the IT sector has started recruiting graduates from Tier III cities as well. Delhi had the highest percentage of employable engineers followed by India's Silicon Valley, Bengaluru. Kerala and Odisha entered the top 25 percentile list of most employable states while Punjab and Uttrakhand dropped to the 2nd and 3rd places.
Kerala being the most literate state with 93.91% literacy rate, but surprisingly it has the highest rate of unemployment among the major states in India at 7.4 percent. The rate of unemployment among those aged between 15 and 29 years is 21.7 percent in rural areas and 18 percent in urban areas. A large population of Kerala was primarily dependent on agriculture. However, dependency on agriculture is falling, and people are focusing more towards the service sector. Employment in the agricultural sector fell from 7.5 percent in 2004-2005 to 5.9 percent in 2014-2015. While the relative share of employment in the community, social and personal services increased from 44.7 percent in 2004-2005 and 50.43 percent in 2014-2015.
Almost 8 lakh people in 1.6 lakh households were surveyed across the country by Labour Bureau between April and December 2015.
Factors Affecting Employment
Technology is said to be a boon for the humans, making tasks easy. However, the same is one of the reasons for increasing unemployment in the country.
About 67% of the Indian population comprises of the rural people. Agriculture and other low-skilled works are the main occupations for this section of the population. With advancements in technology, demand for low-skilled labour has been decreasing. Looking at the increased implementation of artificial intelligence (AI), Human capabilities are being matched by machines. Moreover, the increasing population has been a significant problem in India. As the population rises, unemployment level also increases. When the population grows at a staggering rate, the country or state or city might fall short in offering jobs to every single job seeker.
Another problem is the dependency on agriculture for the majority of the population. Agriculture is a seasonal occupation that provides work only for a few months. Also, immobility of labour is an another factor contributing to the unemployment in India. Immobility is low due to diverse language, religion, and climate. Due to these reasons, people do not wish to go too far for jobs.
There is a wide gap between demand and supply of labour due to inadequate planning.
Solution to Unemployment?
As per the report, 24% households benefitted from government's employment generating schemes like MGNREGA, Prime Minister's Employment Generation Programme and Swarnajayanti Gram Swarojgar Yojna. One of the best possible ways to increase employment is by turning the job seekers into job creators. Entrepreneurship creates job opportunities for those who start a business as well as for others whom they employ. It helps in enhancing new skills and professional experience. The government has taken initiatives like Make in India and Startup India to promote entrepreneurship which can create better employment opportunities. Therefore, in future, we can hope to see the unemployment rate falling, and more and more people finding jobs.