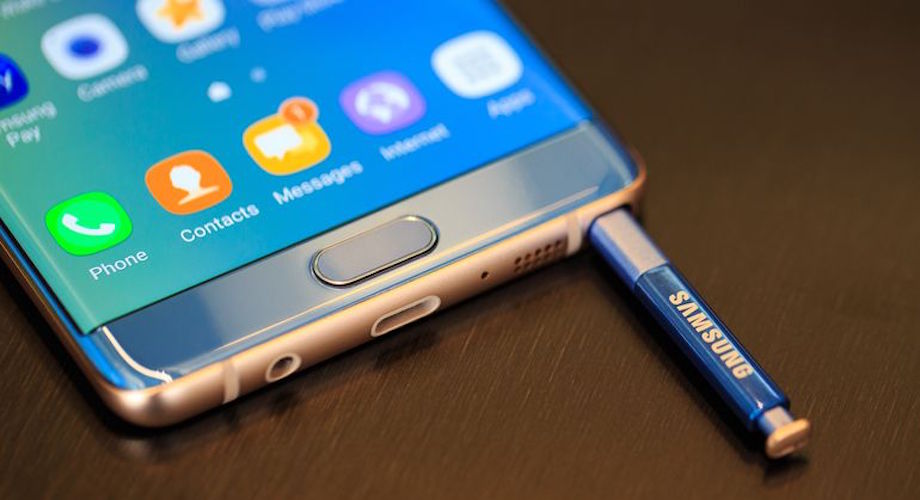 Samsung apparently has been treading in troubled waters since the launch of Galaxy Note 7. Despite no introductory offers or discount on Galaxy Note 7, sales of the device were unstoppable till the incidents of battery issue started cropping up. The company had to issue a recall of all Galaxy Note 7 devices. Samsung's setback turned out to be a golden opportunity for Apple to attract the eyeballs of all the prospective buyers to the launch of the iPhone 7 variants. However, Apple's iPhone 7 failed to take any advantage of the favourable tides. Apparently, Galaxy Note 7 managed to sail smooth despite unfavourable conditions.
According to the latest announcement made by Samsung, a whopping 90% of the users, who bought Galaxy Note 7 before the battery issues, have decided to stick with their devices. The Korean smartphone giant has also quoted that more than 60% of Galaxy Note 7 that were recalled from the US and Korea have been replaced under the exchange program.
"We are humbled by our customers' loyalty to the Galaxy Note7 device," said DJ Koh, President of Mobile Communications Business, Samsung Electronics .
The replacement pattern clearly indicates that Galaxy Note 7 has managed to woo users across the globe even after the multiple life threatening battery fire incidents. The battery incidents was apparently a result of Samsung's desperation to out beat Apple. A majority of internet users believed that Apple iPhone 7 would have a direct benefit from the Samsung's gaffe. In a poll conducted on Dazeinfo, 47% of participants thought that iPhone 7 would steal a majority of prospective buyers of Samsung Galaxy Note 7 after the incidents that rattled many.
Samsung Is Winning The Game Apparently!
According to industry experts, Samsung has already caused enough damage to itself, and it can't be rolled up, at least not anything soon. Although Samsung did retain users who already own a Galaxy Note 7 device, a huge chunk of buyers have turned their backs on the device after the battery incidents.
At this stage, looks like Samsung has successfully controlled the damaged before its too late. However, after multiple issues reported with iPhone 7 as well, it seems Apple missed out on the penalty stroke. Apple iPhone 7 failed to capitalise on the penalty stroke handed over by Samsung. However, it will be interesting to see the sales figure of the first three months for both Galaxy Note 7 and iPhone 7. Once the sales figures are out, we'll know who gets to have the last laugh – Apple or Samsung!