Once again Facebook Inc. (NASDAQ: FB) and Google (Alphabet Inc. (NASDAQ: GOOGL)) – the two Internet behemoths – have locked horns in a bid to capture the sizable share of the mobile messaging market, which has been growing phenomenally for the last few years. After the recent introduction of two new features in Messenger app, Facebook has made the road tougher for Google Allo.
Mobile Messaging apps have evolved as the best mode to stay connected with friends, family and colleague while on the go. From personal interactions to brand building, messaging apps have made communication seamless. Taking note of the growing popularity of messaging apps, Google joined the bandwagon with its own messaging app Allo on September 20, 2016. The new AI-based messaging app has recently crossed 1 million downloads mark on Google Play Store within a week after launch, excluding downloads on iOS. Within 48 hours of the launch of Allo, Facebook played it cards too – Facebook rolled out two new AI-based features for its Messenger app: Personal Payment and Polls.
Google Allo boasts of features like smart replies, in-app search engine, personal Google assistance, and incognito mode. These features use machine learning to analyse the messages and interact with the users appropriately. The initial hype about a major release from Google did catalyse the downloads for this app. However, the fact remains that users are already happy with the existing apps. Even the new features on Facebook's Messenger app users machine learning to analyse a message and suggest payment options. The Poll feature can be useful in a group chat for taking a group decision on anything. Although chat assistant on Facebook Messenger is limited to payment and polling as of now, it is a clear indication that the social media giant is not far behind.
AI-Based Messaging Apps
The addition of these new features in Facebook Messanger is minor. This means users will soon get AI-based features on Messenger apps. Who knows, these features will also be available on Whatsapp soon! After all, both Facebook Messenger and Whatsapp have the largest users worldwide and are owned by Facebook!
For a long time, users are now accustomed to these messaging apps. Hence, rolling out new upgrades to existing popular apps is much easier than introducing a whole new app. Google's Allo is all set to face fierce competition in capturing the market. The entire idea of convincing such a large chunk of users to download a new app serving the same purpose is a challenge. However, Allo is enjoying first mover's advantage as no other messaging app offers personal assistance. This one feature alone led to the downloads. Android already had a feature called "Ok Google" that works as an assistant in performing out tasks on the mobile phone, but this is the first time that a messaging app is getting an AI-based upgrade.
But, Facebook Seems to be A Step Ahead
Messenger has over 1 billion monthly active users as of second quarter of 2016. Facebook has added 30,000 bots to Messenger since the launch. Users of Facebook Messenger share 22 million Gifs daily, and 17 billion photos monthly. The new features will have a positive impact on the users because there has been no real-time innovation in the app for a long time. The personal payment feature analyses the message to find out the amount and make a suggestion to make the payment. Users appreciate such intelligent features are more than general updates. The poll option is again something that is very useful for the users. For example, searching for a holiday destination is a simple task but discussing and finalising a plan is the complicated part. Poll option is the best solution here. Therefore, the new feature will result in an increased use of the app as the features target very common problems faced by the users.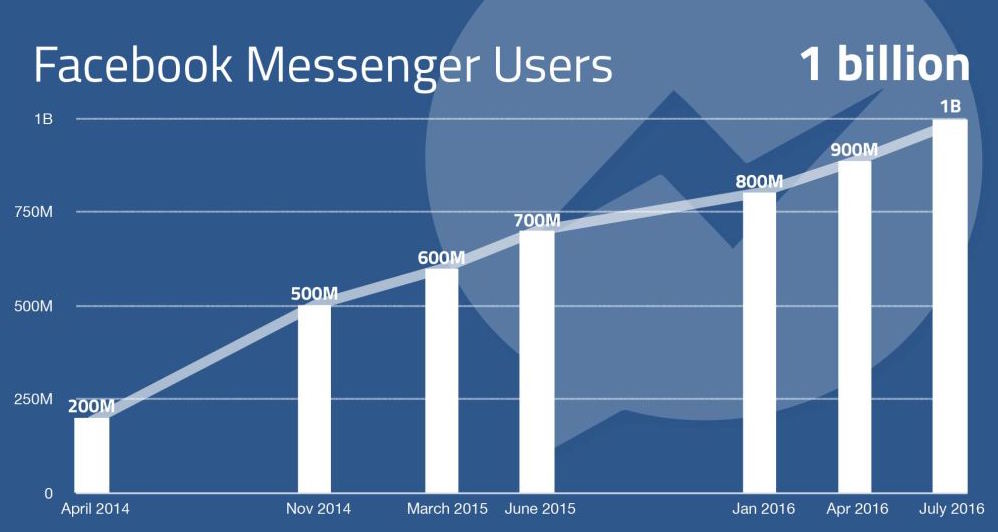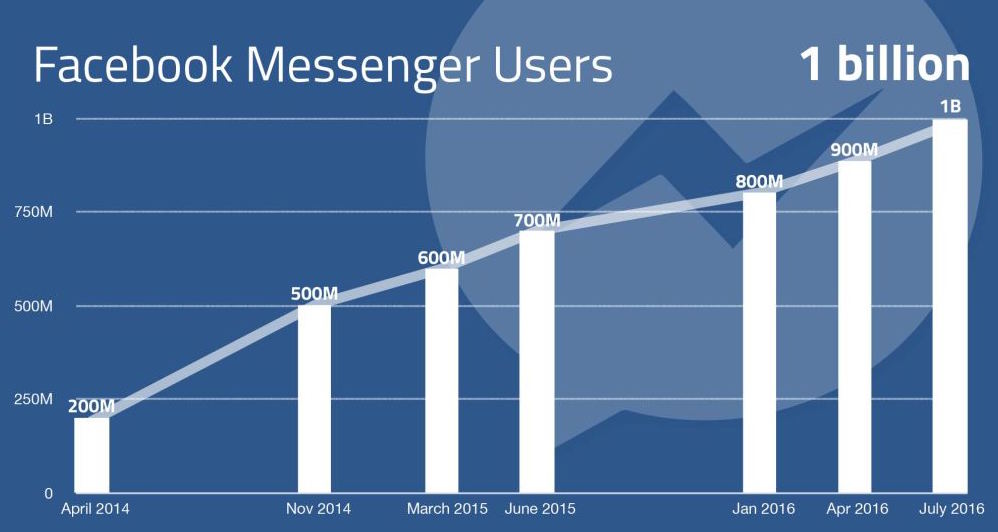 Facebook has added these two features to counter Google Allo. Within 48 hours of the launch of Allo, Facebook has launched these features for Messenger. The launch from Facebook openly announced its capability of such innovation and that the users should wait for more features on Messenger. Whatsapp is also likely to get AI-based personal assistance as it the most popular messaging app in the world with more than 1 billion users as of February 2016. The quick launch of AI-based features makes it clear that Facebook has been working on these new features since a long time.
Google vs. Facebook Again!
It is going to be tough for Google Allo to poach users from Facebook Messenger as it is already a cult in the market. People are pretty comfortable in using Messenger, which will manifold times with the new AI-based features. We will soon get to see more developments from Facebook towards its messaging apps. These launches also mark a new era in the messaging segment. Undoubtedly, Allo will face fierce competition as most of the mobile users are on Messenger, Whatsapp, Viber, Snapchat and iMessage.
With new features from two big names in the web world, Google and Facebook, competition just got a little tougher. More and more companies will now start introducing AI based features. The run for being the best is not going to be easy!