The new layout for Facebook pages is here, once again. And, this time, the social media giant has made it cleaner and ad-free to make the important information stand out. Just a few hours back we noticed the new layout of our Dazeinfo Page on Facebook when we logged into via particular account. However, when we access the same page from a different user's account, Facebook is throwing the same old layout to us. It means Facebook is rolling out the new layout of Pages in the subset and only to selected users only.
Here is how the new layout of Facebook Page looks like: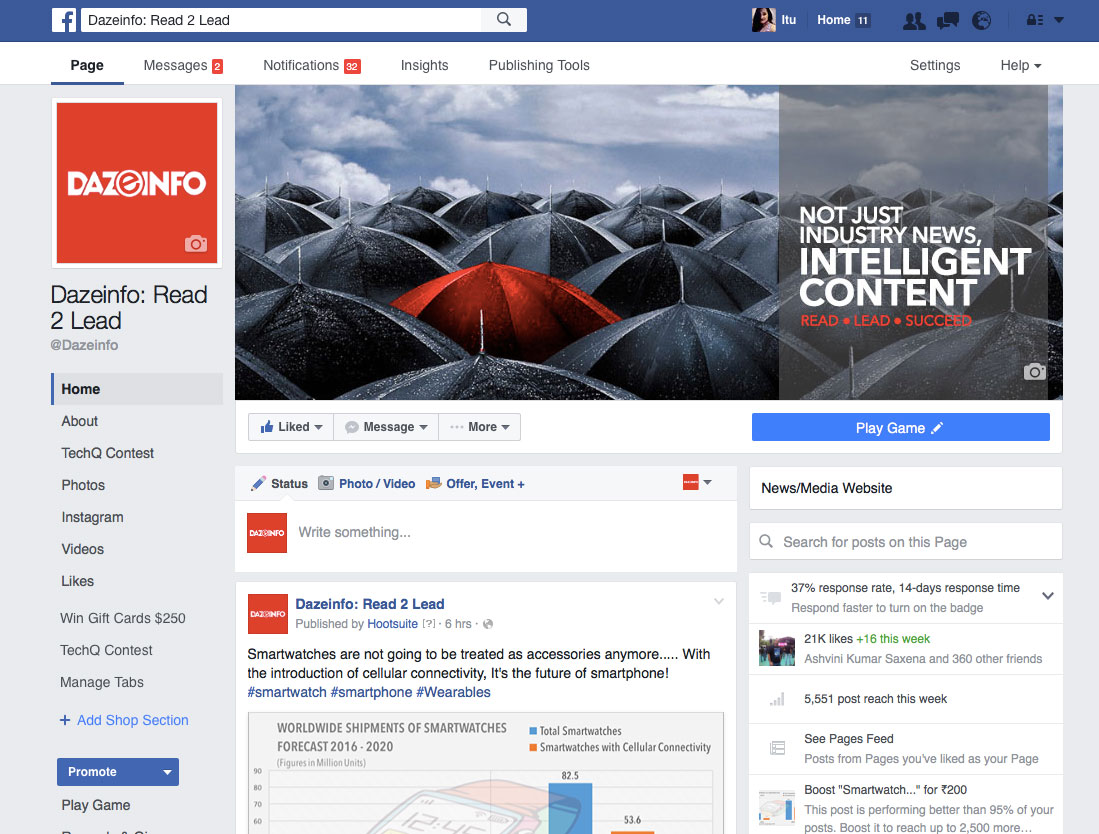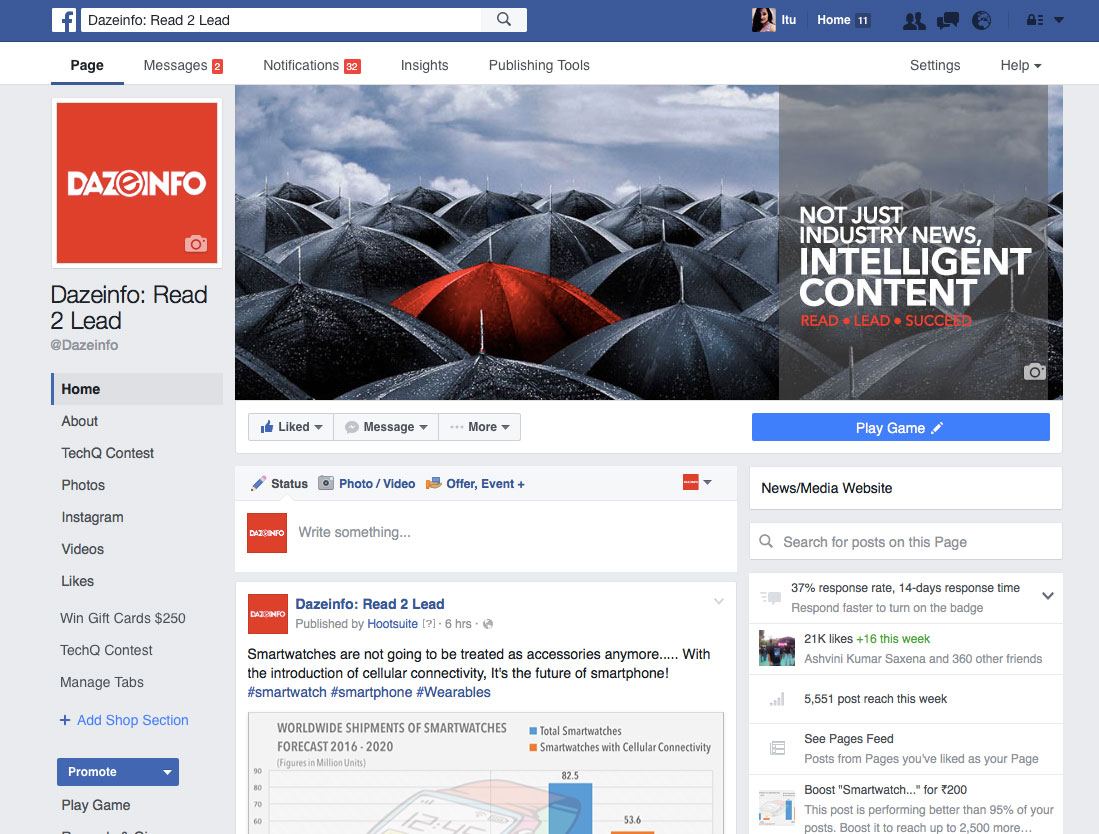 Here is how the old layout of Facebook Page used to look like: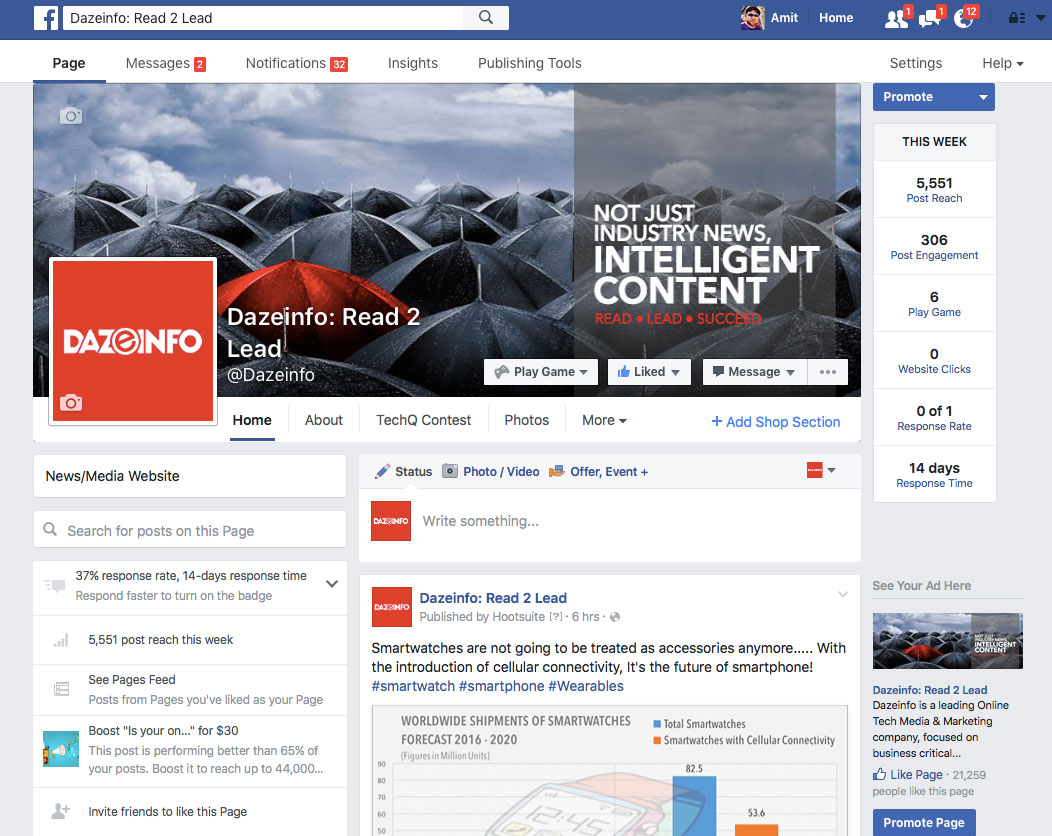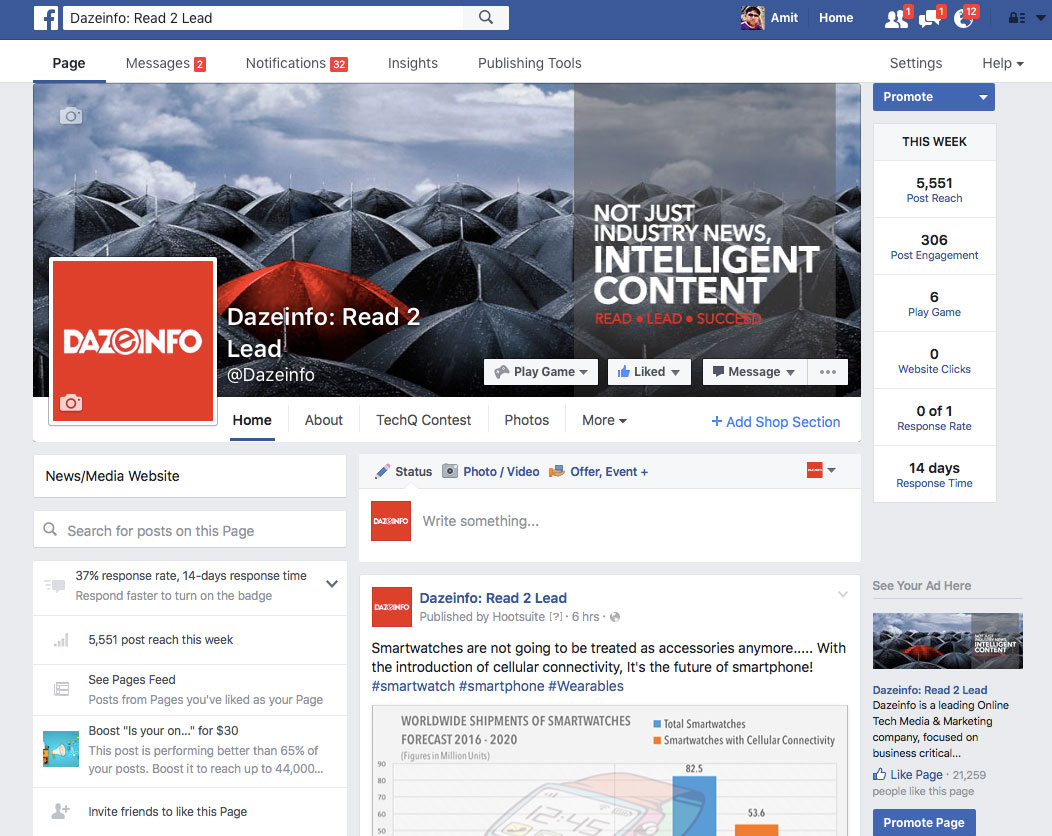 New Layout of Facebook Pages: A Much Cleaner View
The new layout of Facebook Page offers a comparatively smaller but a clear view of cover page. Unlike the old design where some of the information, including profile image, page name and few buttons, used to hover the cover page, the new layout has a clean cover image, sized 830 x 320 pixel.
Facebook has also interchanged the position of Page Update section and Widget section.
The profile picture, Page Name, and Main menu tabs, consisting About, Photos, Video are shifted to completely left sticky sidebar. The change helps the brand to stand out more prominently as it stands out and also scrolls down along with the page updates.
Till now, there is absolutely no space assigned for ads on Pages. Probably, the decision to get rid of ads from Pages has a strategic value, which may not be in the favor of brands, but it's too early to jump to the conclusion now.
But there are certain disappointments as well; Facebook has compromised with the space allocated to each update on a Page. Unlike before, the allowed number of characters for a Title is reduced. Therefore brands will have to play wisely before they draft a title of new updates for their Facebook Page.
What has made Facebook scarify Its ads revenue from sidebar ads on Pages?
While it's difficult to answer the question yet, but it is interesting to learn how sidebar ads on Facebook Pages were contributing to the overall revenue of the social media giant. In Q1 2016, mere 18% of Facebook's total ad revenue came from its Desktop ads. But, if you have noticed lately, there are a fewer number of ads being served on Desktop than before, and most of these are Newsfeed ads. That means, the revenue contribution of sidebar ads on Facebook Pages on Desktop is very minuscule, and Facebook could easily live without it – only if Mark & Team has foreseen or plan something bigger at the cost of it.
We are yet to receive a response to our query on the new layout of Facebook Pages from Facebook.
Readers: Are you also seeing the new layout of Facebook Pages? If the answer is yes, do let us know how do you rate the new layout of Facebook Pages, please.