Twitter Inc. (NYSE:TWTR) is going nowhere quickly. That's, perhaps, a little unfair. Twitter is still the third biggest social network in the world with 310,000,000 unique monthly visitors. Leading the charge is Facebook with 1,100,000,000, followed by YouTube with 1,000,000,000. What investors and interested parties are worried about is the rate of growth from Twitter. Even Facebook, already the biggest social network in the world, still grew by 15% in the last 12 months. The same, unfortunately, cannot be said for Twitter, which grew at a slow 3%, or 8 million users, since the March quarter of last year. So, what's going on Twitter? Yes, Twitter is failing on some levels, but we still think it's a very relevant tool for brands and consumers alike.
Losing In The Ad Market But Winning The Brand War
Brands know that they've got to reach their audience in their own environment, but social media platforms like Facebook (which powers more than 69% of social logins when it comes to mobiles and e-commerce) are making it very difficult for them to do that organically.
For some time now, social media marketers have been discussing the decline of Facebook's organic reach. In 2014, Edgerank Checker conducted some research which showed that reach had dropped from 16% in February 2012 to 6.51% in March 2014. More recent research from [email protected] has shown that this figure dropped again to just 2% for pages with more than 500,000 likes, in 2015.
So, why is Facebook doing this to us? Step in the Facebook salesman with his shiny ad platform, and the solution to all your reach problems. He suggests you target your audience directly, you've just got to pay for it – and people have been. Facebook first launched its ad platform back in 2005 and the site's advertising revenue had reached $8.4 billion in 2015.
Twitter has also jumped on the ad game, and despite being far smaller than Facebook, its ad platform is pretty good at it. If you look at the stats, Twitter has fewer users, a smaller reach and ads cost more compared to Facebook. However, look at average click-through rates and Twitter wins with 1-3% compared to 0.119% for Facebook. Twitter also isn't fairing too badly in the engagement streaks. On average, tweets have of 350,000 interactions (an interaction is a retweet or like) per minute, whereas Facebook has an average of 382,000 likes (on their own) per minute. So yes, Facebook is winning but by a small margin and considering the user pool difference this is essentially a win for Twitter.
There are a few ideas as to why the stats fall this way. One, because there is a smaller user base and also fewer advertisers on Twitter, users aren't constantly bombarded with ads, so they react more positively to the ones they do see. Two, the way that twitter ads blend into your feed is pretty seamless, whereas many people complain about unwanted ads from Facebook. It is, therefore, a matter of balance and implementation of advertising.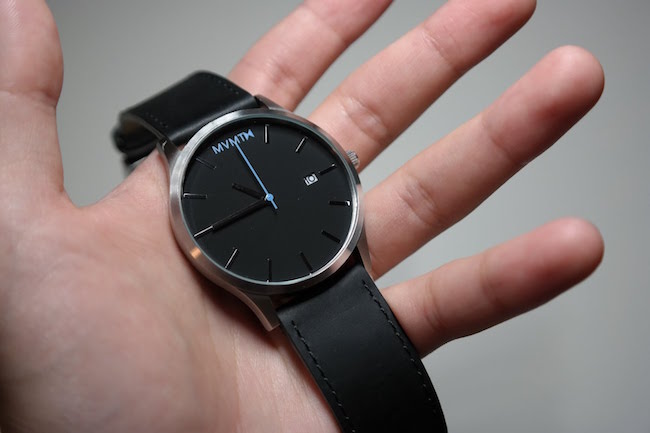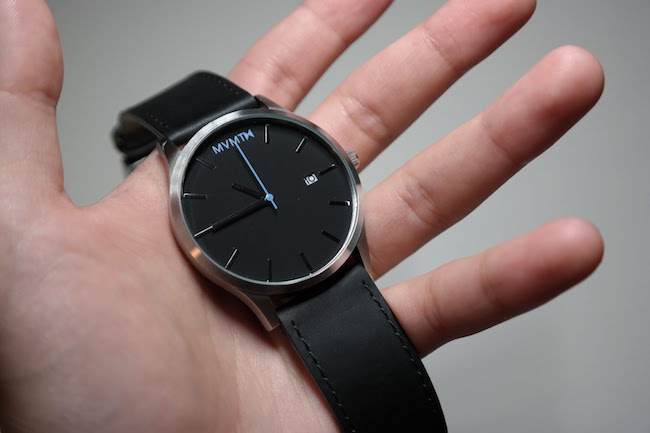 A good example of a brand that is utilising Twitter's ad platform well is MVMT watches. They understood that their core market wasn't on Facebook but on Twitter and reached out to them during a busy sales period with a targeted conversion campaign.
As opposed to promoted tweets with links, MVMT took advantage of Twitter's website cards (which see a 43% higher engagement rate) to maximise their traffic. They saw a 353% increase in sales from their Black Friday and Cyber Monday campaigns and an 189% increase in site traffic. The key to their success was understanding their niche audience and using the right platform and targeting method to reach them. 
Winning In The Influencer Market
Influencer marketing is big. In fact, a study conducted by McKinsey showed that word-of-mouth marketing generates more than twice the sales of paid advertising. On average, every dollar that marketers spend on influencer marketing sees them a $6.50 return.
In the influencer race, Instagram is actually the outright winner, but Twitter still plays an important role. Just like social advertising, it should not be forgotten just because it's not the biggest method out there. Plus, we should not forget that Twitter made a bold move to suggest that they are big in the influencer market by buying talent agency Niche, which has over 7,000 social media stars on its books.
Social media influencer agencies are on the rise at the moment. You've got companies like TapInfluence and GroupHigh who locate influential bloggers and social media users to connect them with brands, and talent agencies like Grapestory and Delmondo who act as agents for Vine, Instagram, and Snapchat superstars. Twitter has got to improve its revenue, so it seems that by buying Niche they are cutting out the middle man.
On top of this, we now have better tools than ever to locate and reach out to influencers, and the tools for twitter are far superior to the rest. Instagram is very cagey with its API, not letting many developers in, whereas Twitter has a slightly (for companies that will benefit them) more open doors policy. It's meant the creation of companies like FollowerWonk, which allows marketers to find, analyse and optimise their social growth using influencers.
What this means is that brands can get a much better idea of who their true influencers are in order to create a dedicated campaign to target them. FollowerWonk, coupled with Likealyzer, a similar tool but for Facebook, can be a very clear indication to which platform they should place more effort in. One example of the results that FollowerWonk can bring is their collaboration with PokerStars in calculating the rank of social influence of the brand's top poker professionals. According to FollowerWonk's algorithms, most of the pros' influence actually comes from Twitter and does not solely depend on the number of followers of each player either. Although they shouldn't forget Facebook, Twitter is actually the platform where they should focus their campaigns.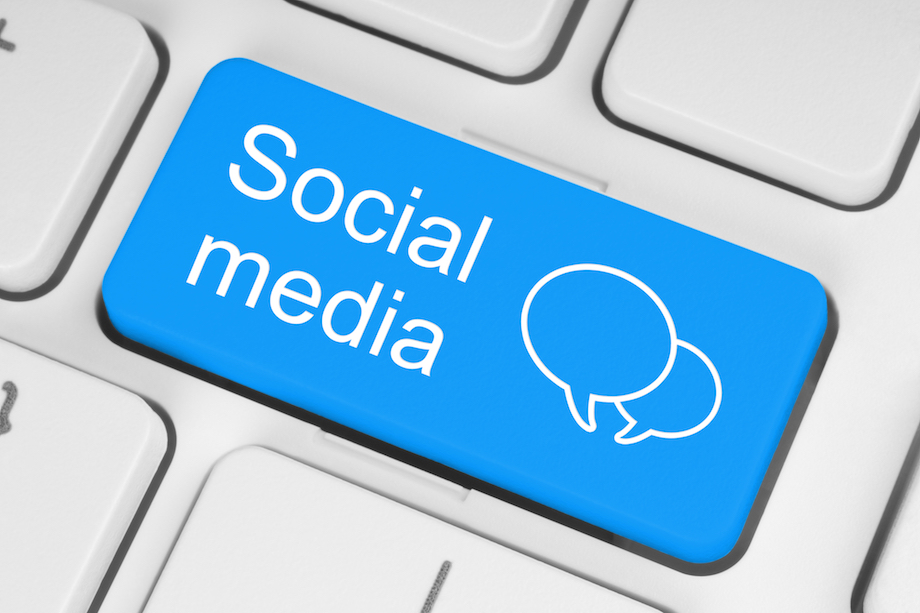 Winning in Customer Service
It might not be the sexiest aspect of a brand, but customer service is certainly an important one. The same study from McKinsey that we mentioned above shows that word-of-mouth marketing creates a 37% higher retention rate of customers.
When we talk about influencer marketing, it's so often about reaching high-value targets and getting them to spread your positive message. Lots of brands forget that bad customer service can lead to negative influencer marketing and this doesn't come from a few big players but from a combined voice of angry customers – and it has a hugely negative impact.
In fact, a study by Convince & Conve showed that 70% of customer service issues go unanswered on Twitter, but here's the interesting part: 83% of people who made a complaint was very happy with the fact that they got a reply from the company when it did respond. 33% of customers actually prefer contacting brands through social media and a social interaction costs $1 compared to $6 for a phone call. 40% of customers share a negative review on social media and only 30% of them take the time to share something positive. And maybe the most important stat is that 40% of customers will start purchasing from another brand if it has a good reputation for great customer service.
This seems like a huge gap in the market where brands can really relate to their audience, plus, customer service on Twitter has grown 2.5x in the past two years, with 80% of all conversations happening there being related to the topic.
If the stats weren't enough to convince you that Twitter wins when it comes to customer service, just look at some of the companies that are using it to their advantage. Nike has over 6 million Twitter followers and takes its customer services very seriously. Nike has set up a customer service twitter handle, @NikeSupport, which is dedicated to making sure their fans are happy. They reply in a timely manner and demonstrate to customers that they are a brand that can be trusted.
Another brand with stellar performance when it comes to Twitter customer service is T-mobile, renowned for excellent customer service on the platform. They respond to 86% of the questions they receive on Twitter but also take advantage of their fan base and take their presence far beyond simple customer service.
So, it's not all doom and gloom for Twitter. It may not be the biggest social media platform out there, but it's making moves to ensure that it's providing an excellent service for brands who want to engage with their audience in meaningful ways. Twitter may have some work to do to boost its profits but just looking at user numbers might not be all it's cracked up to be.