By now you might have read about the tug of war between Apple Inc.(NASDAQ:AAPL) and Government of India over the issue of opening Apple stores in India. Contrary to earlier reports, India's finance minister today has reiterated that Apple must follow the local sourcing rules to open Apple stores in India. And the decision has surprised many, as it has come when Tim Cook just concluded the much-hyped visit to India.
The smartphone industry has been a roller coaster ride for most of the first few months of 2016, with the terrifying falls than giddying highs. However, among plateauing smartphone sales worldwide, the zenith of the Industry in the past two quarters has been the incredible growth of smartphone sales that has been observed in India. Sitting pretty at the second spot in the list for biggest smartphone consumer markets worldwide, India has been the centre of attention for all major smartphone OEMs. Apple, in that regard, is no exception and Tim Cook's visit to India bears testimony to the fact that Apple has big plans for its Indian market.
But, while many manufacturers have been lured in by the thoughts of exploiting India's huge growth potential, many of them have been quick to glance over the fact that one of the main reasons for the low smartphone penetration in India (which sits below 20%) is due to the price conscious nature of the Indian market. That has typically been something that Apple has gotten wrong keeping in mind the mindset of the Indian consumers, and in an effort to right the past wrongs and establish new relations, Tim Cook had embarked on his Indian tour. But far has he been successful in this endeavour? Stick with us as we find out!
Why India: Apple and Their Dreams in the Sub-Continent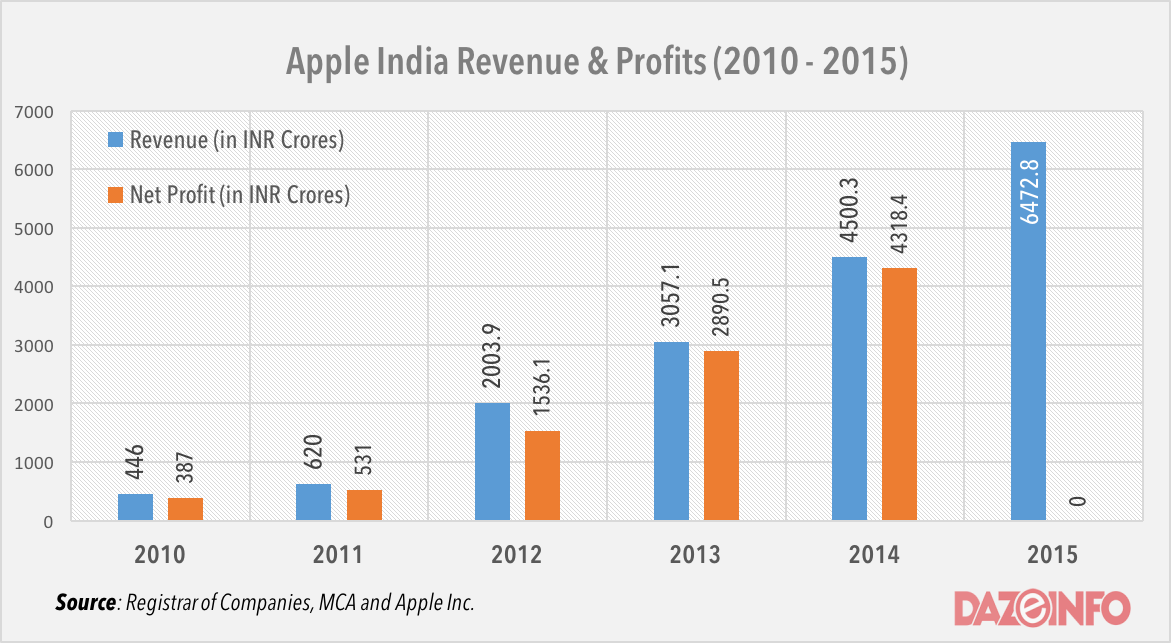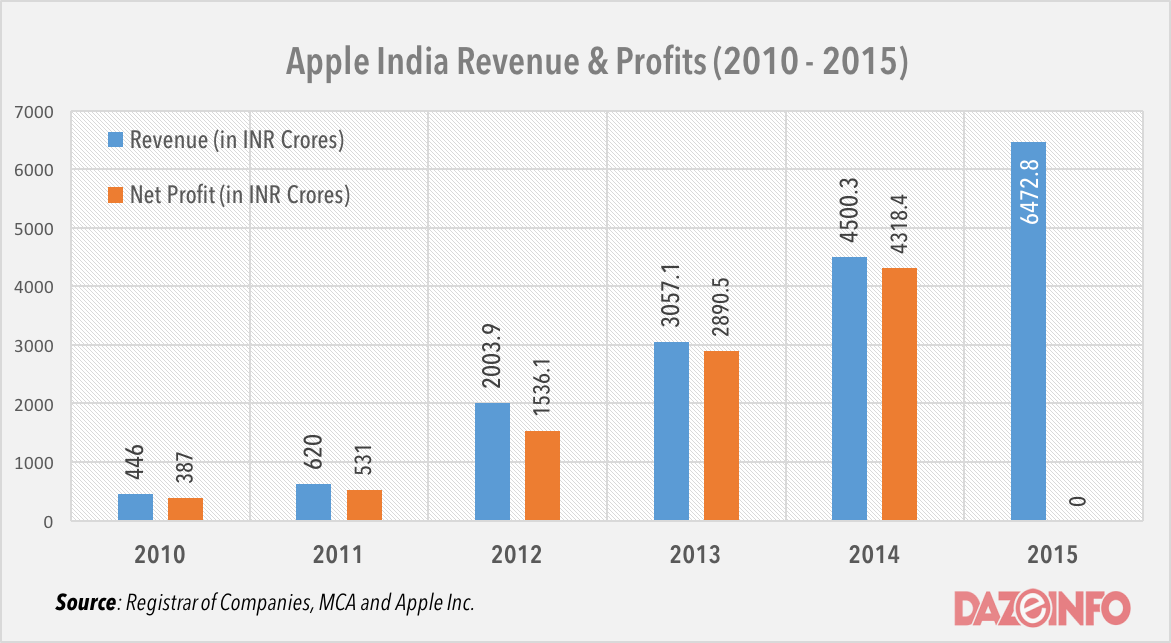 Apple has had a horrendous start to 2016 with their fiscal Q2 2016 being one of their worst quarters in history. The primary reason behind that has been the fact that two of Apple's major markets, US and China; both have reached a point of market saturation, and sales of iPhones have dwindled. Coupled with that, the customer response for the new iPhone 6s and 6s Plus hasn't been that great with iOS losing ground to Android on all the main fronts across the world.
In spite of all of this and the exorbitant price tags on the most Apple products, iPhones have tasted a fair bit of success in India. In the past year for the first time, Apple revenues in India touched the $1 billion mark, and that was fairly important as it showed that despite the high price ceiling, Apple had managed to build up a fairly strong brand image as well as fan following in India. With the recent results showing flailing sales across the board, Tim Cook decided to turn his attention to focus on growing the market for iPhones in India.
"I view India as where China was maybe 7 to 10 years ago from that point of view" – Cook
And his vision to convert India into the next China rested on three main business strategies. We have outlined them briefly in the bullet points below.
The iPhone SE: Built with the intention of targeting the consumers in regions where ASP of smartphones is below the $200 mark, the iPhone SE was an engineering marvel and a very good successor to the older smaller iPhones. While the pricing strategy from Apple leaves us baffled, one thing has to be said for the 4-inch iPhone. It is an excellent business decision, one that would make a lot of money by seeking out upgrades from people with older generation devices as well as by providing a good entry point into the iOS ecosystem for first-time buyers.
The Refurbished iPhone Scheme: One of the major problems that Apple has faced in India is the fact that the majority of the sales of smartphones in India occur within the 10K price bracket. This is indeed a tough nut to crack for Apple as most of their new phones cost above 20k INR and the older generation iPhones are only an attractive proposition to fans of the Apple brand and not the consumer at large. To tackle this problem and fight on a similar price arena as local players, Apple had asked permission to sell their refurbished phones in India.
Setting Up Retail Stores in India: Despite the increasing number of online-only sales model among Indian OEMs, Apple has been focussing heavily on making  Apple Retail stores a reality in India. If the recent slump in sales of smartphones in China has shown anything, it is that despite all the hype surrounding the online sales, physical stores have a large part to play in driving sales numbers especially in Tier 2 and 3 cities in undeveloped markets where internet connectivity itself is not always an assurance.
With these objectives in mind and the intention to woo the Indian government in bending a few rules to enable Apple to establish a greater presence in India, Tim Cook had embarked on his Indian journey. In our next segment, we shall have a look at how the Indian government has responded to these requests put form by Apple.
Indian Government Shatters Tim Cook's Dream
Despite initial reports coming out that Apple had been allowed to set up retail stores in India, recent developments have revealed that the government has refused to budge from the rules and have demanded that Apple manufacture at least 30% of their products inside the country, to avail the benefits of having a retail store. This has put a wrench in the plans of Apple, who had submitted an application for exemption from this rule and had already got the green light from the Department of Industrial Policy and Promotion.
The final word, however, came from the finance ministry who after careful reviewing of the application had deemed the iPhone unworthy of making a special provision for.
"The waiver is available only for investment in "state of the art" or "cutting-edge technology" said a source from the Ministry
This implies that not only has the ministry declined their request for special treatment, even in the eyes of the government the iPhone has lost it's technical sheen and is now considered at par from a technical standpoint to other similar spec smartphones. In fact, the Government has fielded a very similar opinion in the field of refurbished iPhones as well. Despite the fact that there is no official statement on it yet, the rumors seem to the point that India will stick firmly to their claim that refurbishing iPhones will cause aggravation India's e-waste problem and on that ground will shut down Apple's plea. 
Like iPhones that supposedly become e-waste after a mere three years, did Apple's CEO Tim Cook's visit to India also turn out to be a complete waste? We focus on some redeeming points of his visit in our final paragraph.
Final Thoughts
While Apple may have found out the hard way that breaking into India isn't that easy, Tim Cook would have left India with some fairly valuable lessons learned about how the Indian ecosystem works especially for the smartphone world. Along with that, his investments into the Indian economy will serve Apple in good stead in the coming months even if the effects aren't immediately noticeable. Below we have mentioned a few important takeaways that Apple can treasure from their CEO's Indian adventure.
Getting a feel for the competition: Taking advantage of the apparent exception provided by the Government to Apple, other Chinese OEMs like Xiaomi and Le Eco lobbied very hard to get their own retail stores opened in here as well. This led to a situation where the government was forced to revoke permission for Apple as well so as to maintain a level playing field.
Working together with Foxconn to Manufacture in India: Tim Cook has revealed that he intends to set up a manufacturing plant with the partnership of Foxconn in Maharashtra, which will be a $10 billion project. This would allow Apple to drastically reduce their overhead price as manufacturing outside India is one of the most important reasons for the incredible prices commanded by iPhones.
Partnering with Telecoms: One of the primary reasons why Apple is able to sell iPhones in large numbers in other mature markets is due to their strategic partnerships with cellular providers that enable them to sell the devices via a contract at EMIs. The ecosystem till now has been vastly different in India with consumers buying phones outright, and Apple is looking to change that with strategic partnerships with Airtel and Reliance as they look to spread their 4G networks in the country.
Investments in software: Apple has also invested heavily into software, placing $25 million in a new facility in Hyderabad where Apple hopes to foster new apps made specifically for this market and provide employment to around 4,500 employees.
"The trip was more about understanding the Indian market, but was also about signaling to the world that Apple has arrived in India," said Vishal Tripathi, research director at Gartner.
And in that regard, Apple has made their intentions heard loud and clear. If not for the next thousand years, at least for the foreseeable future, India will be the focus of Apple's expansion efforts. How many of the next billion Indian smartphone owners get a new iPhone, that is something that only time will tell! For now, Apple is playing catch up with the Chinese OEMs, and their sales numbers betray that very fact!