According to the latest report by IAMAI and IMRB International, the eCommerce industry in India reached a value of INR 81,525 crore (US$13.5 billion) in 2014. The rapid increase in the use of smartphones and internet services has earned India a place among top 20 developing countries on the global forum, as stated by AT Kearney in its 2014 Global retail development Index (GRDI). Consumer behavior has changed rapidly and visiting a local store to buy a mobile phone is now more of a pain.
While Flipkart, Snapdeal and Amazon have been touted as the major players in this industry, the report shows that Travel industry comprised almost 61% of the total eCommerce market. Similarly, e-Tailing grew by 1.4 times since 2013 taking up almost 29% of the eCommerce market share in India.
Smartphones are driving the eCommerce industry
The most important contributing factor to the rapid growth of digital commerce in India is the increase in the use of smartphones. Mobiles and mobile accessories have taken up the maximum share of the digital commerce market in India. e-Tailing sector had a share of 41% of the total revenue, closely followed by Apparels, Footwear and personal items, in total, having 20% share. Consumer durable items along with kitchen appliances were estimated at around INR 3,404 crores (US$531 million), and the remaining 25% was dominated by Laptops/Tablets/Netbooks (INR 2,780 crores or US$434 million), Home Furnishing (INR 1,059 crores or US$165 million) and Books (INR 648 crores or US$101 million).
Using Plastic money to shop online is the setting in. Almost 45% of online shoppers reportedly preferred a cash on delivery mode of payment over credit cards (16%) and Debit Cards (21%). Only 10% opted for Internet Banking and a scanty 8% preferred cash cards, mobile wallets, and other such modes of payment.
Classifieds and Online Service Market gain momentum
Along with travel, e-Tailing and other sectors, classifieds market grew remarkably, with a value of INR 896 crores (US$139 million) by December 2014. Competing with the major players in the digital commerce sphere, online service market grew with a CAGR of 73% since 2010. It estimated a value of INR 2,025 crores (US$316 million) by December 2014. Among online ticketing services, online commuting, online food and grocery delivery system, the food retail sector saw a boom of 40% over the last year, and by December 2014 estimated a value of INR 350 crores (US$54 million).
Indian eCommerce Scenario is evolving rapidly
Indian digital commerce space is fast growing. One big reason is the prominent shift to internet, via Smartphones, Tablets and/or lLptops. According to the report by Mobile Internet in India 2014, India will soon reach the mark of 213 million mobile internet users by June 2015, indicating a jump of 23% in a time span of 6 months (January 2015-June 2015). The consumer mentality of Indian customers is changing fast, aiding to the growth of this industry. This high-end growth can be attributed to few recent facts –
Low-priced smartphones and 2G/3G/4G networks has enabled internet access everywhere, even in the rural areas. Tier II and Tier III cities are growing fast.
Rise of the middle-class people, who have less time. They are more prone to do everything on their smartphones, even shopping.
Free home Delivery, deals, discounts, and offers of such have given a boost to this industry.
Increase in the use of Mobile wallets.
With people using technology to shop, more online retail stores are opening up, making way for more employment.
Investments in e-commerce companies from 2014-2015
The latest numbers from Ministry of Statistics have shown India is to take a lead in terms of the fastest growing economy, beating out China next year. Economic status of the country is evolving and, as a result, eCommerce industry is heading north without any traces of slowing down.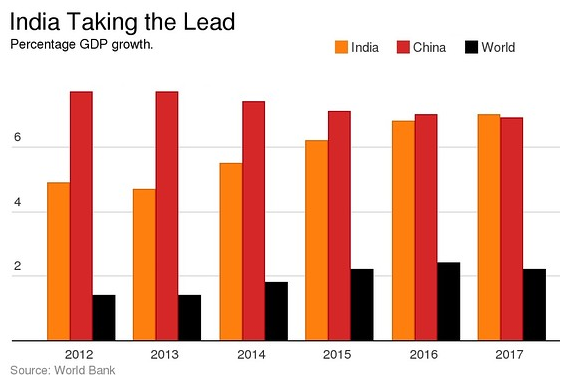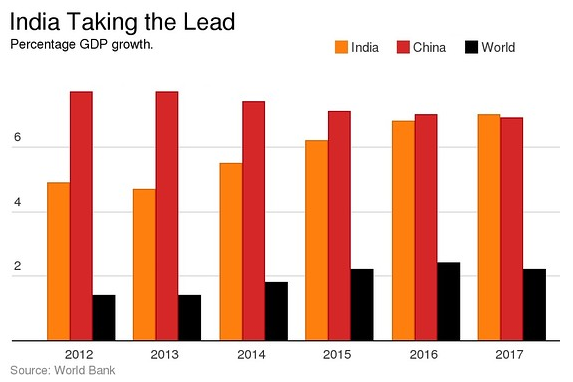 Investors are preferring eCommerce companies in India to invest their money. In the food retail industry, BigBasket, a leading grocery retail store received $32.7 million in September 2014 from Helion Ventures, Ascent Capital, Zodius Capital and Lionrock Capital. In order to maintain their grounds, big daddies of e-commerce are indulging into acquisitions. For instance, leading fashion retailer, Myntra that reportedly has 60% of its sales happening from mobiles, got acquired by Flipkart in 2014. Similarly, baby care retailer BabyOye, that had acquired its competitor Hoopos in late 2013, itself got acquired by Mahindra groups in February 2015. However, with Flipkart, Amazon taking up the maximum market, most of the player in baby care section has faded with time. Currently, only Hopscotch and FirstCry have managed to survive.  One of the recent investments to happen in 2015 is that of Quikr. Quikr, an online classifieds platform has very recently entered the billion dollar club after it received a funding of $150 million from new investor Steadview Capital along with existing investors Tiger Global and eBay. The startup is now valued at $1 billion, according to the reports.
eCommerce is the Future of India
Another trend that is fast growing to dominate in the eCommerce industry is that of social shopping. It means shoppers' friends can indulge in shopping experience. At present India has only two players in this area- Limeroad and Xarato, who have integrated social shopping with online product discovery.
Last year Gartner Inc. had estimated E-commerce market in India worth $6 billion in 2015, projecting a 70% growth from 2014 revenue of $3.5 billion. However, according to the latest report by IAMAI and IMRB International, the Indian eCommerce industry is expected to grow at a rate of 33% and cross INR one lakh crore (US$16.3 billion) by the end of 2015 – little over 2.5X predicted by Gartner.
Flipkart co-founder Sachin Bansal hopes Indian eCommerce market to reach approximately $50-70 billion by 2020. With the way people are getting dependent on their smartphones and the rapid penetration of internet, eCommerce is definitely the future of India.