After months of speculations, Nokia Corporation (ADR) (NYSE:NOK) has officially revealed the Nokia X series of affordable smartphones in India. The Nokia X is an answer to Nokia's competitors at the low-end spectrum of the market such as Micromax, Karbonn and Xolo. Nokia X will not only serve as a great companion to low end problems of Microsoft Corporation (NASDAQ:MSFT), it will also signify a clear future to a now incapable Nokia Asha platform.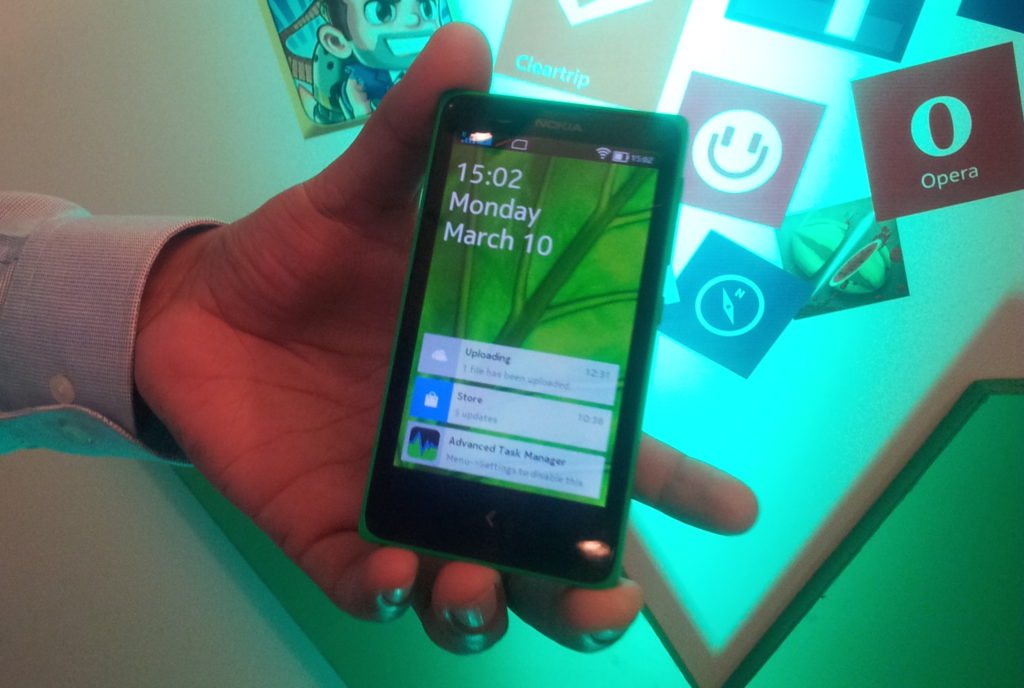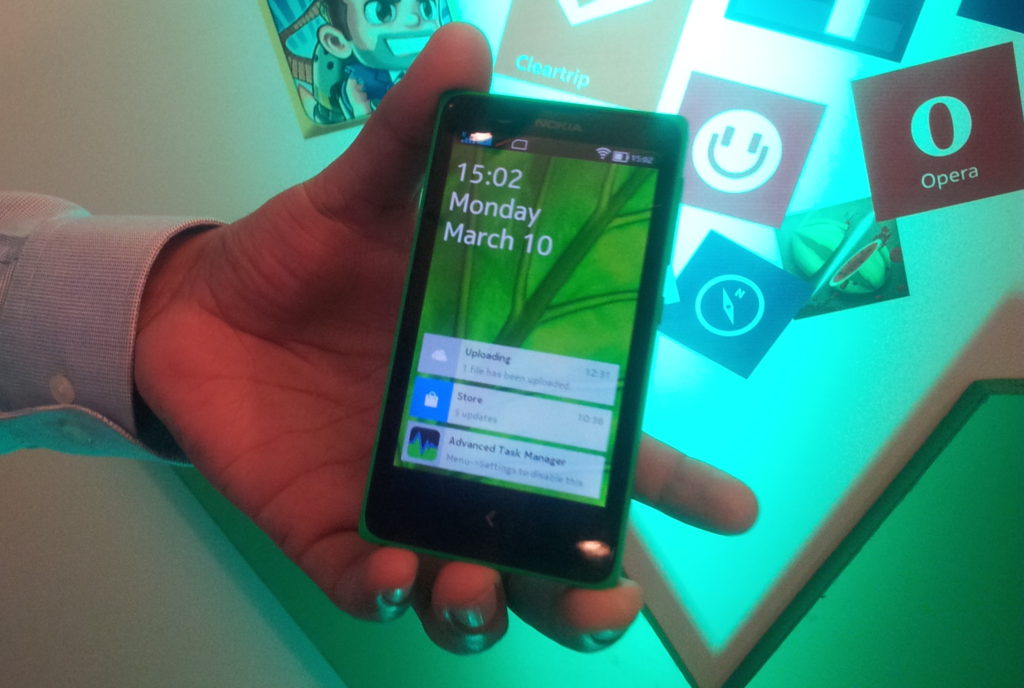 Mr. P Balaji, Managing Director, Nokia India stated "India is one of the fastest growing markets for smart phones in the world. With the launch of Nokia X, we are adding more ammunition to our smartphone portfolio. We believe Nokia X is a unique combination of Nokia quality and experiences, Microsoft services and Android™ apps. It will resonate with consumers and set a great precedent for the level of quality that can be achieved in the fast-growing, affordable smartphone segment."
As per Nokia's thoughts, Nokia X Android smartphones could be used as a perfect bridge to push first time smartphone buyers to Windows Phone platform in their next upgrade cycle in a way that they wouldn't miss any applications. It would provide an easier user interface, coupled with some great services from Microsoft & Nokia. However, the Nokia X price in India, at launch, is around INR 8,500, which is higher than the Lumia 520. Is Nokia X a compelling enough smartphone when looked at with its relatively higher price tag?
Nokia X Offers A Relatively Lower End Hardware For Its Price
The Nokia X has been given the same treatment as its Lumia siblings on the outside. It features the same colourful polycarbonate unibody design which could be easily mistaken for a Lumia 520. At only 10.4mm, it isn't too thin but features a great unibody design featuring a 4" scratch-proof display and bright coloured exchangeable back covers that come in a variety of colours.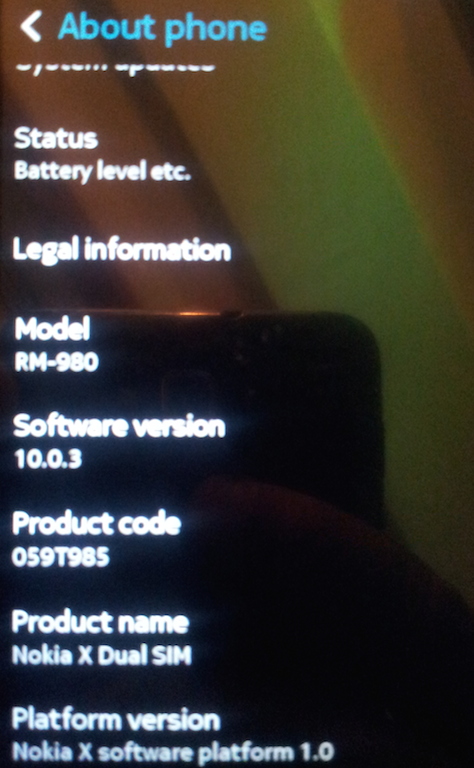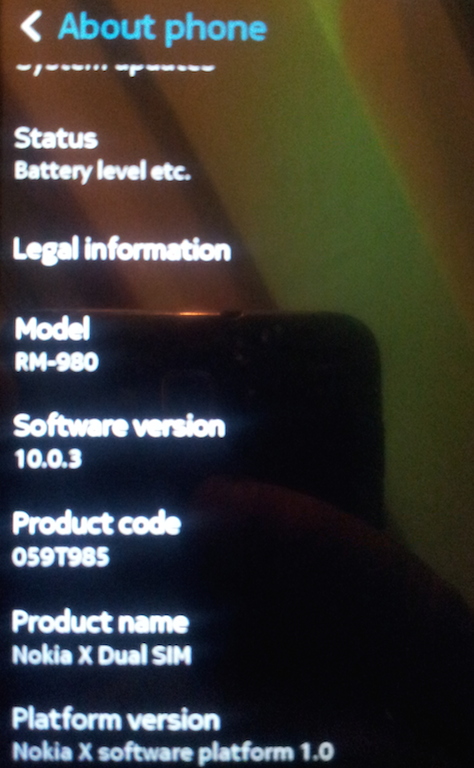 On the inside however, the Nokia X smartphone is powered by a relatively low-end hardware. It features a 1GHz dual-core Qualcomm, Inc. (NASDAQ:QCOM) Snapdragon 200 processor, 512MB of RAM and 4GB of internal storage. The Qualcomm Snapdragon 200 is a combination of low performance ARM (LON:ARM) Cortex A7 CPU cores and a low performance Adreno 302 GPU. Its 3.15MP camera unit lacks an autofocus lens and even the LED flash. Even the video recording ability is fairly constrained at FWVGA resolution. Overall, the Nokia X seems like a relatively low-end smartphone in terms of internal hardware and performance.
On the other hand, a similarly priced Nokia Lumia 520 offers a faster 1GHz dual-core Qualcomm Snapdragon S4 Play SoC with two Krait 300 CPU cores and Adreno 305 GPU. It even employs a 5MP AF camera with 720p HD video recording.
How Is Nokia X Different From Other Android Smartphones?
Nokia X series of smartphones are based on a forked version of Android dubbed as the 'Nokia X Software Platform 1.0'. Although running a flavour of Android, Nokia, at best, is only mentioning "Nokia X affordable smartphones that run Android apps". Nokia has de-googlised AOSP Android and replaced every known Google Inc. (NASDAQ:GOOG) service with that of Nokia's or Microsoft's. Bing Search replaces Google Search. Microsoft SkyDrive, Outlook and Skype replaces Google Drive, Gmail and Hangouts, respectively.
HERE Maps for Android replaces Google Maps. It offers turn-by-turn navigation as well as offline maps. Nokia MixRadio offers free music streaming and downloadable playlists. 7 GB of free cloud storage can be availed using Microsoft OneDrive. Users can install applications and games from Nokia Store which lists only quality-tested Android applications. But there would be some more app stores on the device which users can use to install applications. Social networking and IM applications like Facebook, Twitter, WhatsApp and BBM come pre-installed with Nokia X.
Our Reasons For Being Skeptical About Nokia X Sales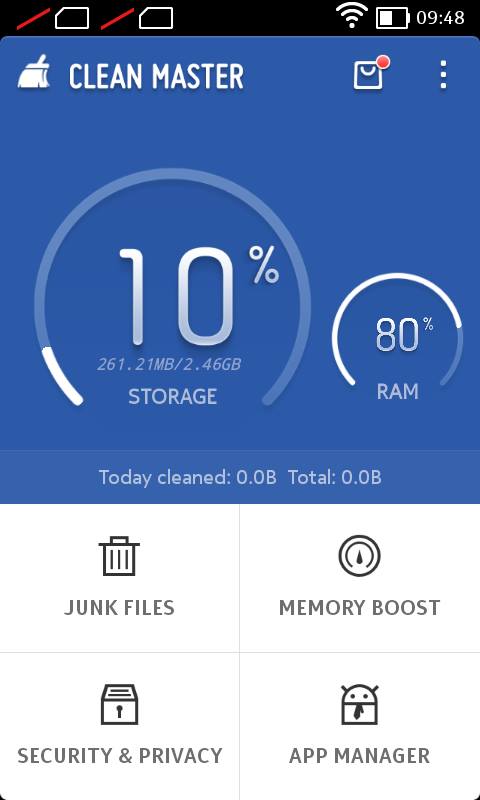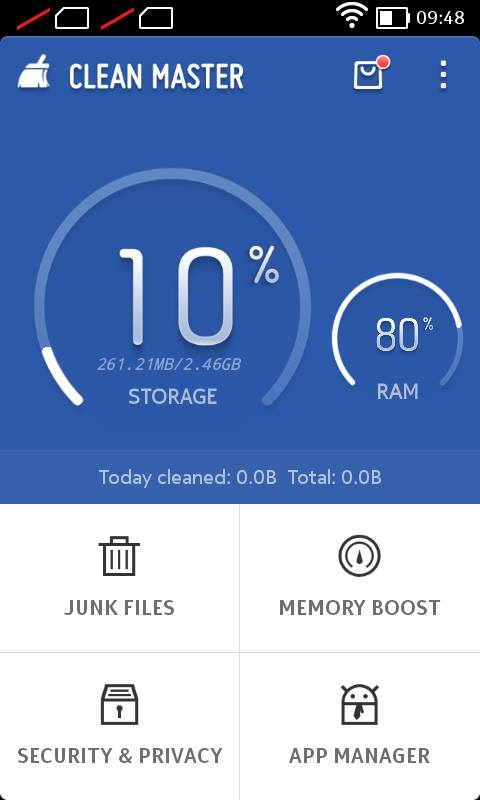 This is where Nokia is trying to smartly avoid letting out details of the actual version of Android that it is based upon. As per our sources, instead of using the latest Android 4.4 KitKat, Nokia X smartphones are running on a 2 year older version of Android; v4.2 Jelly Bean. Our concern is that the Nokia X features only 512MB of RAM and Android Jelly Bean isn't optimised for such low amount of RAM.
As per speculation, with all those Nokia and Microsoft services pre-installed, the amount of free RAM for the user would be not more than 100MB, which is too low and the smartphone might start slowing down after users start installing a dozen of apps and games. Our worst nightmare apparently came true when we tested Nokia X on factory settings to check the minimum consumption of RAM and processor, result was surprising. The default consumption of RAM kept on fluctuating as we tried to kill almost every app running at background, but it never went below than 69% and highest to 84%. However, we are yet to do a detailed performance testing of the device and would comes soon on this with extensive report to ensure maximum ROI for consumers.
Also, at a price similar to its low-end Windows Phone smartphone, will people buy a device with lower end hardware even after knowing that it features a slower hardware? Only time will tell if people prefer better hardware over their preference of operating system.
Eating With Android Spoon
Nokia's attempt to mix both the world's, especially Android apps, in new Nokia X series smartphones is an attempt to trap a pie of low-end Android market in India, largely dominated by Samsung followed by homegrown Micromax. In 2013, together, both the companies controlled 55% of total Smartphone market in India, while Android OS covered 91% of total market Smartphone market. Despite of introducing low-price Windows Phone, Nokia is yet to see a significant traction in the market, therefore, the company is trying to leverage upon extensive exposure and adoption of Android by powering Nokia with Android apps and best experiences of Windows Phone.
We have got an exclusive preview of all signature features of new Nokia X, including Fastlane, HERE Map and MixRadio. The video below takes you though the details walk-though of all features and functionalities, which will help you to understand what has Nokia got in his Android basket for those who want best of both worlds. The video, after this break.