World's two tech giants Apple Inc. (NASDAQ:AAPL) and Google Inc. (NASDAQ:GOOG) have upped the ante again, and this time both the companies are very much determined to erase all the barriers between real world and the so-called smart world by integrating next-generation technology trends. Their innovations are no longer restricted to phones and tablets, it is going beyond the expectations, and so the current hot favorite trend is Smart-Automobile.
Especially the cars, they have got smarter and the features are getting luxurious and sophisticated. Some of the dashboards in the vehicles are designed to blow your mind.
The Auto-Manufacturer's
The choice and likes have changed immensely, so the manufacturers have to have an avant-garde way of manufacturing now, this zone has not yet cashed by a particular company so the opportunity level for the companies are huge and profitable.
The Warriors On The Block
Apple's CarPlay, the iOS version in the car, which is an advanced way to connect an iPhone to a car's entertainment and information systems, allows access to a variety of the Smartphone's functions including music, messaging and navigation.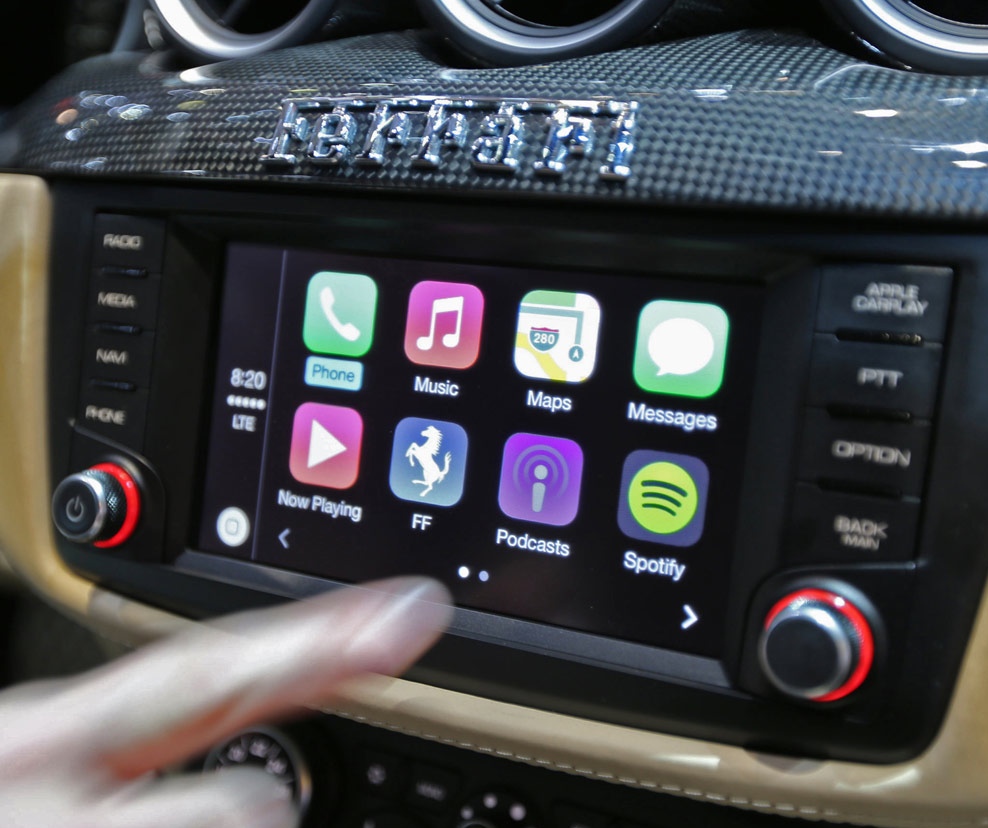 As it uses the lightning connector, it will need an iPhone 5, iPhone 5S or iPhone 5C to work as the earlier versions cannot be used with the new system. And this idea of Apple's has already got a green flag from high-end car manufacturers such as Ferrari, Mercedes-Benz and Volvo, and all have announced that CarPlay would be fitted to certain new cars this week in Geneva.
CarPlay also promises an in-car iPhone connection including an "eyes-free" interface through Apple's voice assistant, Siri, accessed by a touch of the voice control button mounted on the steering wheel. Using Siri, drivers will also be able to access messages and have them read aloud, reply via voice, access their contacts on the iPhone and make calls, as well as a variety of other voice commands including music controls. CarPlay also allows drivers to access the music and radio content through the car's stereo, including iTunes Radio, Spotify and other third-party music applications.
Google's Share
To accelerate innovation in the automotive sector, Google has teamed up with automotive behemoths Audi, GM, Honda, Hyundai and Nvidia to form the Open Automotive Alliance (OAA). It looks like Google is not content with building its own self-driving cars; it wants to take over the motor too.
The OAA aims to develop systems that enable developers to easily add car-specific modes to their apps to bring the best of Android into the automobile in a safe and seamless way. The objective here is to enable the new forms of integration with Android devices and adapting Android for the car, and to build an open platform that dovetails with Android so that any apps that work on the phone can be carried over to the screens in the car easily.
What Does This Mean For Car Technology?
Car technology, especially entertainment and information systems, are always out of date before they hit the road. That is mainly because the technology they are built on has to be rigorously tested, therefore does not change quite as rapidly as mobile devices.
As devices, like mobile phones and tablets have reached the ultimatum, this leaves in-car technology behind making it look and feel outdated in a matter of years. But now it looks like things are up for a better start and the moves of Apple and Google shows that this start is going to have a fabulous road show.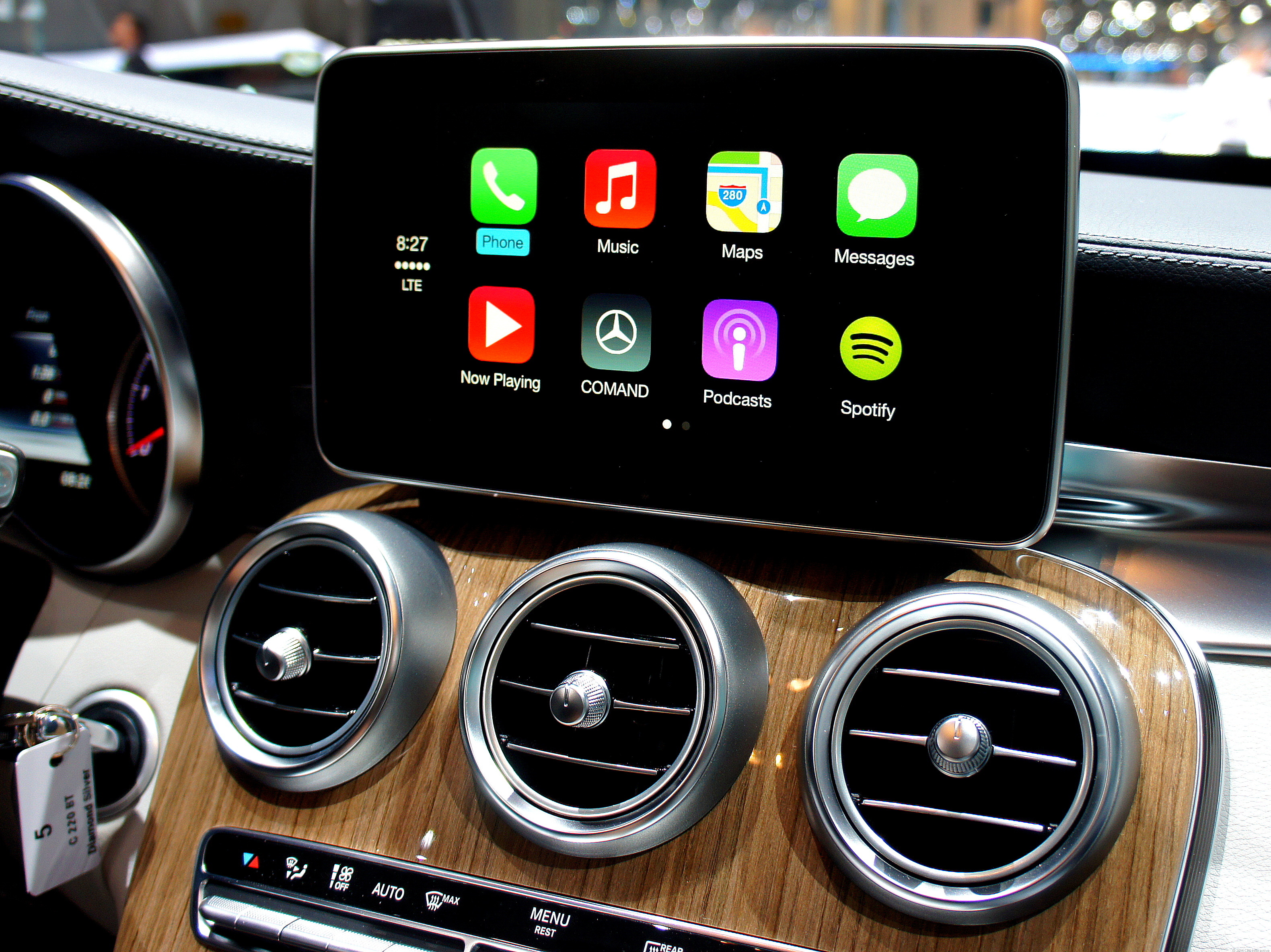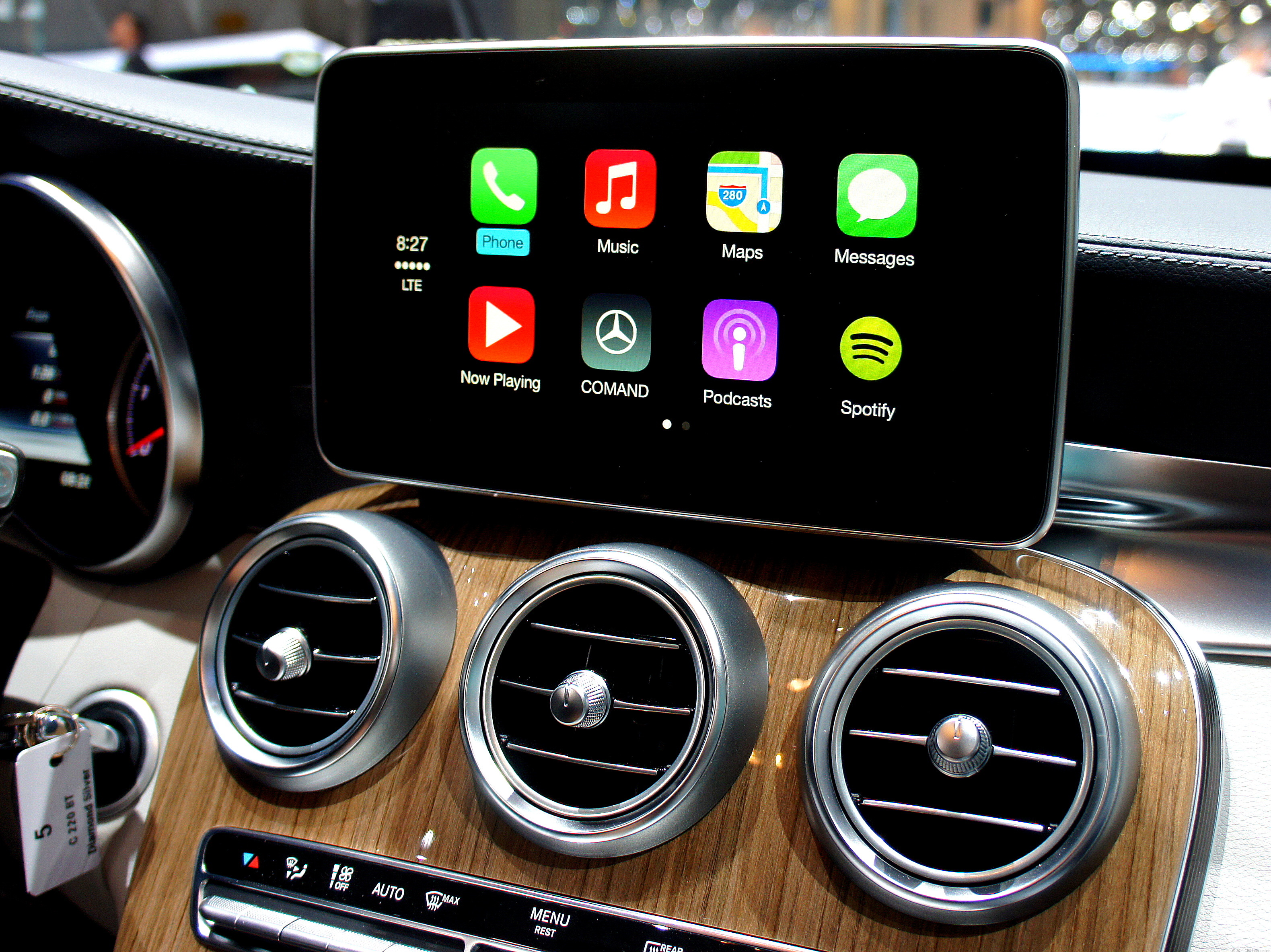 Is This A Smart Move?
This move puts Google and Apple into direct conflict, there is again a huge competition as both are targeting the same market.
But both apple and Google are far behind Microsoft Corporation (MSFT), whose "Embedded Automotive" software is already used in vehicles made by Ford, Fiat, Kia and Nissan. Even the car companies, especially For and GM are trying to lure app developers to integrate highest level of technology advancement for in-car entertainment.
Apple and Google surely have to face a blow from Microsoft as, it already has the trend setter advantage but, when it comes to innovation both these companies have a huge advantage over Microsoft.
But this innovation doesn't leave behind the cons; both Apple and Google have teamed with some of the most elite brands of auto mobile but the cost factor does have an effect here as both the companies would lose out the economically weaker crowd.
Majorly the issue here is driver distraction, with these many attractions in the car which may lead to number of mishaps; quite frankly mobile operating systems aren't safe while driving.
But keeping this aside, this deal has immense potential for the companies, auto mobile designers, App developers and for the customers; this may ignite a new car-era and it would be interesting to see how these smart Phone giants recreate their magic in the auto mobile industry.