Microsoft Corporation (NASDAQ:MSFT) is going through a series of changes in its strategy since company's new CEO Satya Nadella has got hold of driving seat. At the Mobile World Congress earlier this week, Nokia Corporation (NYSE:NOK) unveiled its first line of handsets powered by Android. The Finnish manufacturer launched three devices: The Nokia X, X+ and XL. Nokia has been rumoured to work on and release such a handset for many months now, and has finally managed to do so just before its acquisition to Microsoft is finalised. There are a lot of interesting angles to this story, with a few news sources claiming that once Microsoft acquires Nokia's handset division, it will kill the Nokia X series. Other sources claim that Nokia's Android handsets would ultimately be to Microsoft's advantage. Confused as to what all of this might mean? Read on.
Nokia X Devices Are Very Entry Level Android Smartphones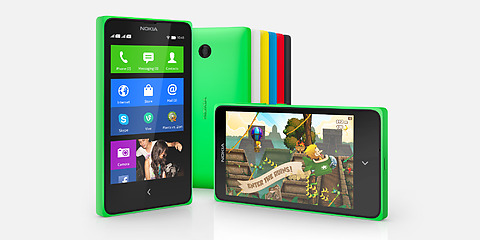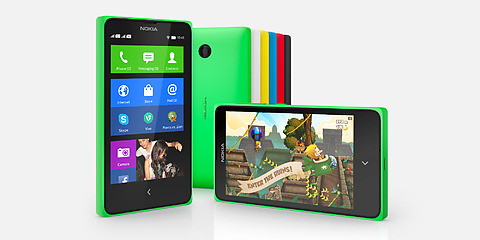 Nokia has launched three new handsets: the Nokia X, the Nokia X+ and then the Nokia XL. The Nokia X and X+ are identical handsets, with the only difference being that the Nokia X+ comes with 768 MB of RAM to the Nokia X's 512 MB. Both the Nokia X and X+ come with a 4-inch WVGA screen (800 x 480), dual-core 1 GHz Cortex-A5 CPU, 3.15 MP camera, 4 GB internal memory, micro-SD slot to boost storage to 32 GB and a 1,500 mAh battery. The XL features the same internal hardware, but comes with a 5-inch screen backed by 2,000 mAh battery. All three handsets feature dual-SIM functionality.
While the devices do run on the Android ecosystem, Nokia has used a forked version of Android. This means that the suffered services by Google Inc. (NASDAQ:GOOG) are absent from these handsets. In lieu of Google's services, Nokia is offering its own store front where users can download content such as applications and games.
The Current Entry-Level Ecosystem
Nokia's move in launching a series of Android handsets comes at a great time for the ecosystem. A recent report suggested that over 41 million smartphones were sold last year in India, which is an increase of over 172% from 2012. Affordable handsets in addition to low cellular tariffs were the main catalysts behind this growth. A lot of the smartphones sales were in the Android segment, with Google's OS commanding an overwhelming 90% share of the market. These numbers are set to surge over the coming years, with smartphone users set to cross 2 billion globally by 2015.


Most of the smartphones sales in the country come from the entry-level segment, an area in which Nokia has been contesting with the likes of the Lumia 520 and the Asha series. While the Finnish manufacturer was able to gain a slender foothold in the market with the affordable Asha line and the best-selling Lumia 520, it wasn't able to match the might of Android devices. The Asha series was available for under Rs. 5,000, while the Lumia series started at Rs. 10,000. Meanwhile, the majority of Android handsets were in the crucial Rs. 5,000 to Rs. 10,000 segment, one in which Nokia did not have a presence. Until now, that is. The Nokia X series slots in ideally in this segment and the fact that these devices run Android and offer dual-SIM functionality means that they check a lot of boxes. The Nokia X is supposed to cost around US$85 while the Nokia XL would cost near US$150. But would it be sensible to buy Motorola Moto G which costs nearly US$210 and still offers great hardware in comparison to Nokia X series? Motorola has been releasing some great mobiles after Google's acquisition.
Nokia X Series Might Be To Microsoft's Advantage
The fact that Nokia's X series runs Android led to a lot of discussion over the last week as to how Microsoft would be discontinuing the line as soon as it acquires Nokia's handset line. However, there are several indications that show that this will not be the case. First of all, Nokia has officially announced that it was working on an Android device several months ago. Microsoft could have come out and dissuaded Nokia to work on such a device then. However, the Redmond giant was content on letting Nokia work on the X, X+ and XL handsets. This means that Microsoft is not threatened by Nokia's move to Android.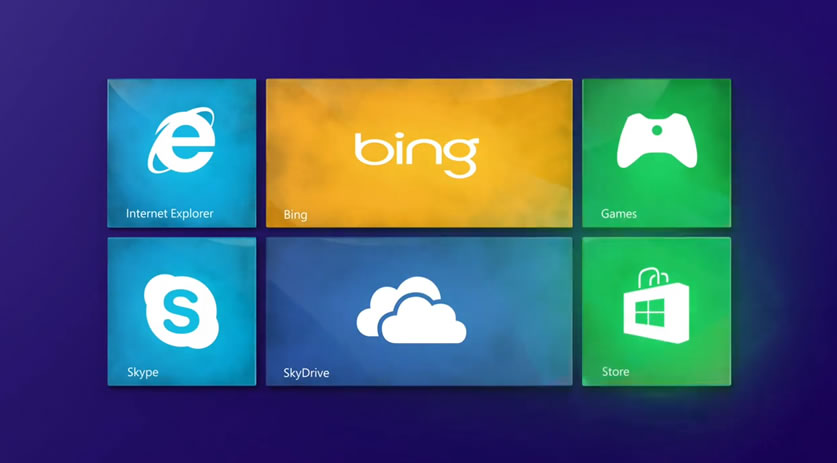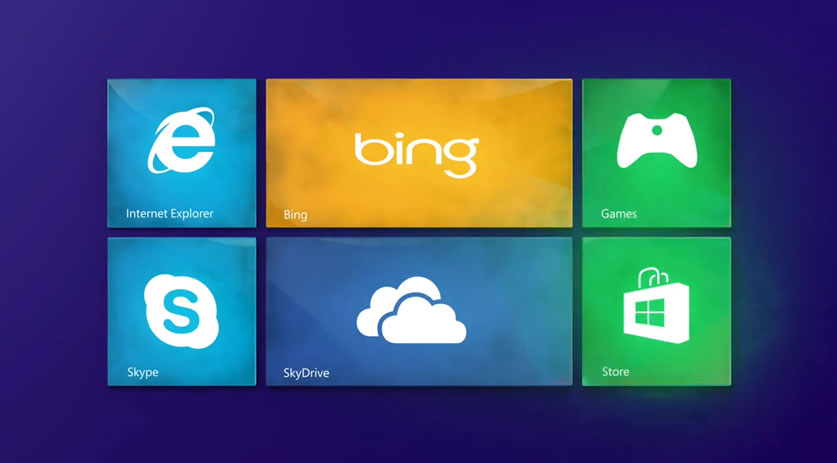 Another factor, and one that ultimately determines Microsoft's leniency, is the fact that the devices in the X series use a forked version of Android. In fact, the design and the user interface of the devices is more toward Windows Phone than traditional Android devices. The use of a forked version of Android allows Nokia to roll out its own services, and a few others. The browser on the Nokia X devices runs Microsoft's Bing search engine, which would not have been the case, if the devices were running a traditional version of Android. Overall, Microsoft has more to gain by letting Nokia market the X series than discontinue the line. It is gaining a vital foothold in the entry-level segment, one that is said to have been a major motivation behind the acquisition of Nokia to begin with. It will give Microsoft the ideal platform to go head to head with other manufacturers staging a comeback, like Motorola.
But this is not the first time when Microsoft is trying to leverage on competitor's product. The classic case of Android patents that are bringing billions of dollars to Microsoft every year is no more a secret now. And, with the launch of Android powered Nokia X smartphones Microsoft could earnings from Android is bound to soar up in future.
In addition to Nokia's division, Microsoft itself is looking to be more aggressive with the Windows Phone platform, and has signified its intentions at the Mobile World Congress by announcing nine new hardware vendors in addition to the five that were already existent. Even if each vendor releases one new device, we will have fourteen new Windows Phone handsets to look forward to this year. More than the number, it is the fact that these devices will be coming from several manufacturers. Diversity is a trait that has long been missing from the Windows Phone platform, but it looks like things are set to change this year.
[poll id="31″]