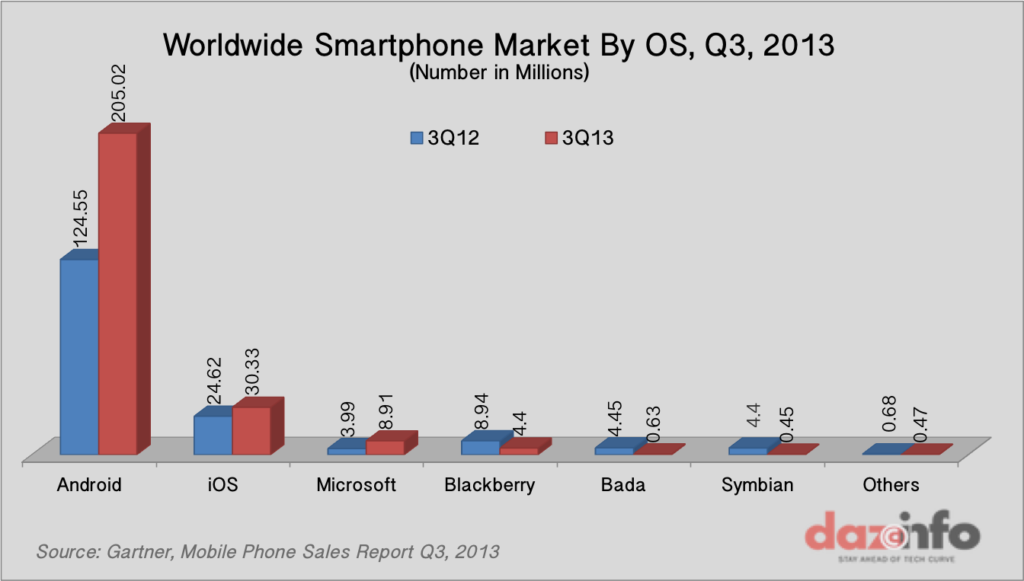 Android owns 81% of smartphone operating system market share. But it is not without its problems. Everyone already knows everything about Android's 'fragmentation' issue in the Google Inc. (NASDAQ:GOOG) eco-system. Even after Google's pact with popular brands to push '18 months of support provided the hardware supports it', many devices still get stuck on the same version of Android which they were released with. On the other hand, there's a new kind of fragmentation happening to Android outside of Google's eco-system.
To completely understand it, we first need to know how open source Android transforms into "Google's vision of Android" before it ends up in the consumer's hands. First, a completely open sourced version of Android is developed as the AOSP (Android Open Source Project). This means that anyone can use and tinker the AOSP version to create a fork (their own version), just like any open source software. Amazon [AMZN], Xiaomi [XIAOMZ:] and a bunch of other companies are doing it already.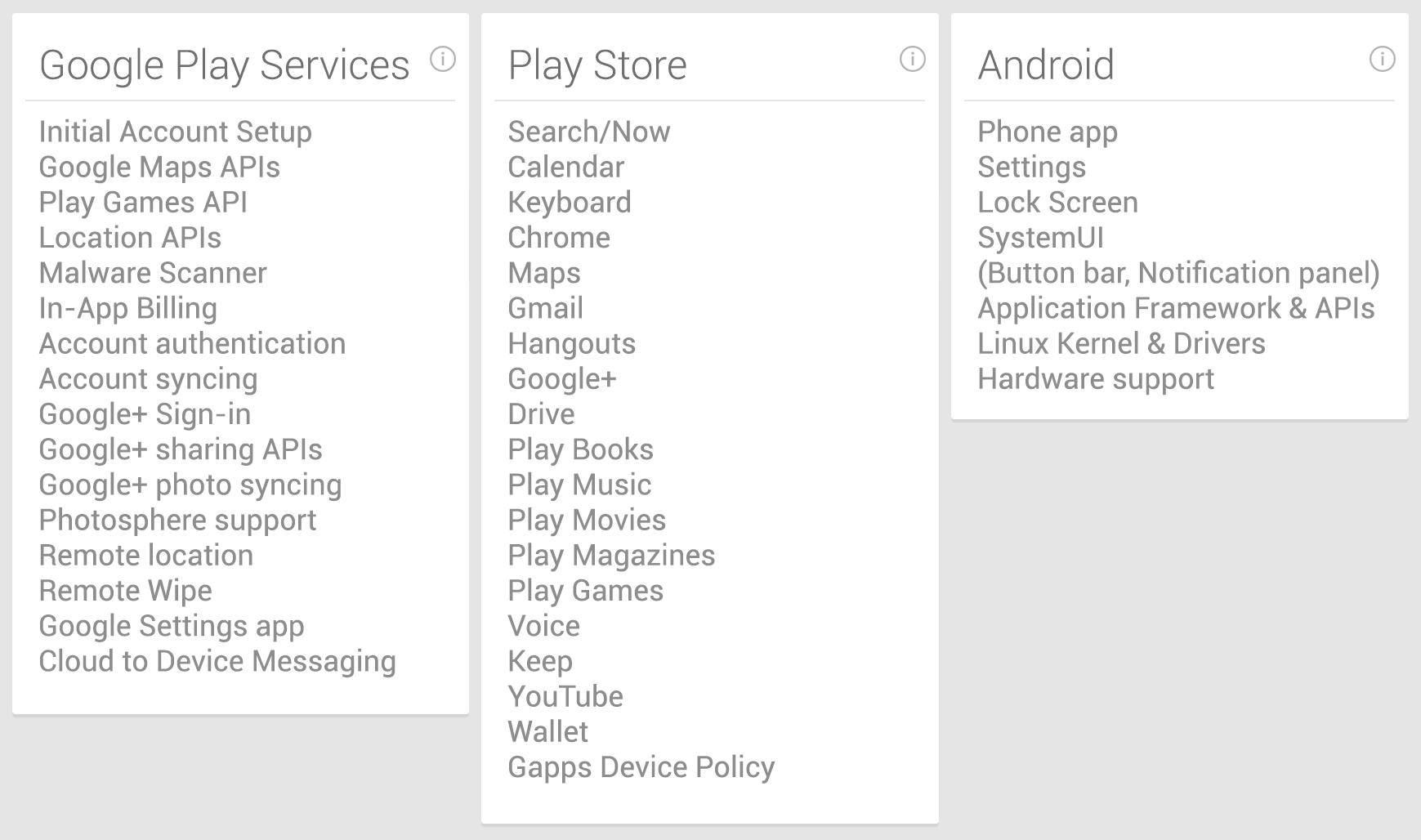 Most of the utilities that we think are a part of the core Android OS are actually developed by Google such as the Google Play Store, Google Maps, Malware Scanner etc. Google Play Store is a digital distribution platform for applications, games, music, videos, books and magazines that are designed to work on Android devices. But Google Play Store isn't open source and Google spends huge amount of money and resources in improving as well as maintaining it. Google Play Store is available on devices which comply with Google's compatibility requirements.
We all know how tough it is for Smartphone operating systems to survive without requiring third-party apps and content. Both Blackberry [BBRY] and Bada OS struggled due to lack of these. So how do Amazon and Xiaomi manage to sell their devices without Google Play Store? Most of the consumers don't care which version of Android they are using so long as they have all the needed apps and services which their friends are using. Amazon has created its own content distribution platform, dubbed as Amazon App Store. Application and multimedia developers can submit their already developed content to Amazon App Store in the same way they've submitted to Google. We'll have a look at every popular version of forked Android and where they're heading with it.
Kindle Fire OS Centres Around Content Consumption From Amazon
Google has already stopped any of their OHA (Open Handset Alliance) members from producing devices for Amazon. Amazon already has tonnes of multimedia content in their digital store including movies, TV shows, music, magazines and e-books. Moreover, Amazon Prime membership gives access to 'Amazon Instant Video' that allows instant streaming of popular movies and TV shows at no additional cost (only on Kindle devices). The whole motto behind Amazon's Kindle Fire devices is to push existing Amazon customers to consume more content from Amazon's store. And this automatically negates the need of Google's Play Store services. Moreover, they invited Android developers to host their already developed apps or games (which they've submitted to Google Play Store) to the Amazon App Store.
Kindle Fire OS has been modified to include a custom web browser dubbed as 'Silk'. This web browser uses split processing architecture. A part of the heavy work to load web page components is performed by Amazon's EC2 servers while the other part is processed locally by the device. This improves web page loading time and browsing performance. It lacks back and option buttons in the system wide UI.
Home page consists of a huge carousel which shows apps, games and other multimedia content available on the device along with a normal app launcher. Swiping down from the top of the screen brings forward the settings menu as well as the settings icon. It has a very minimal interface devoid of a lot of features. There is no file manager and you can't install one, at least not without rooting it. File management only has '1-Tap Archive' which lets you clear up unused apps and services stored on your device locally. A lot of unique features are baked into multimedia playback though, such as;
X-Ray For Music: Displays time-synced lyrics for compatible tracks.
X-Ray For Videos: Displays additional information (from IMDB) such as play-in scenes, trivia, goofs and character back stories from movies and TV Shows.
Goodreads Integration For Books: See what your friends are reading, book ratings, sharing highlights, additional information about the book you are reading currently.
Amazon Whispersync: Synchronises content from the cloud to your device. Works very much like sync in Google Chrome.
One of the better features about Kindle Fire OS is its extremely well-done 'MayDay' function which is an on-device 24/7 tech support. Clicking this button will let a customer support executive see your screen, draw on it to help make you understand how to do stuff and conduct a walkthrough for a user if a problem occurs.
Flyme, MIUI & Aliyun OS Are Mostly Focussed Towards Chinese Market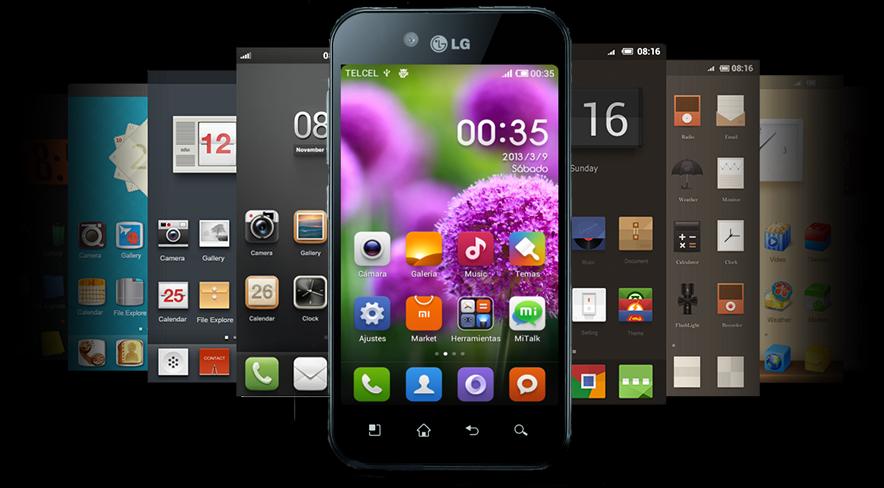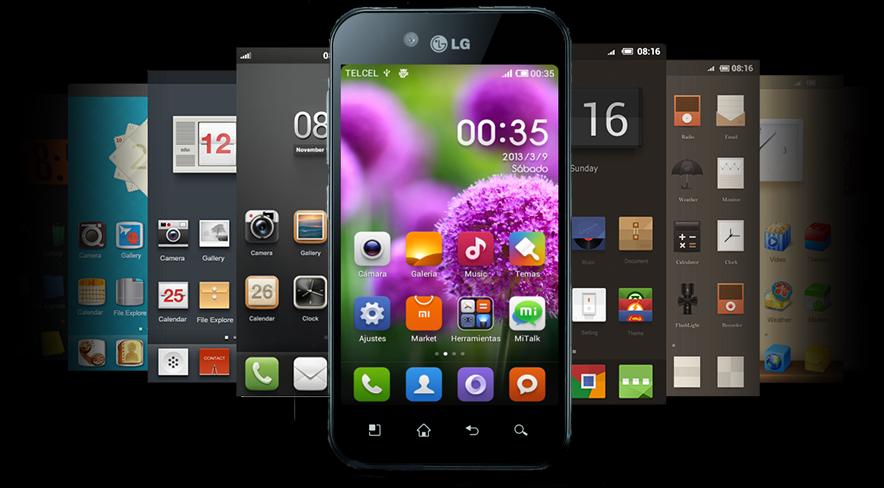 There are other bunch of forked versions of Android by Xiaomi, Meizu, and other brands from China. They mostly focus on beautifying Android by theming it. MIUI was the first such version of Android which was criticised for being too similar to Apple's iOS, so similar that it lacked any kind of dedicated app drawer. It also includes many of Xiaomi's own home-baked internet services such as MITalk, their own cloud service as well as its own app market which also includes paid themes et cetera.
Flyme OS has a similar iOS like look to its UI. It has a custom lock screen with a guest mode and multitasking menu can be opened with a swipe from bottom of the screen. Its whole UI is made keeping in mind that the content should always be in full screen mode and the additional options are hidden which can be activated by swipe gestures. It has WeiboPM, Flyme Voice Messaging and its own music streaming service instead of GTalk, Hangouts and Google Play Music.
Aliyun OS is a forked version of AOSP developed by AliBaba Group but incompatible with the code base of AOSP, so Google tried to block Acer from making devices based on Aliyun OS. It focuses on bringing cloud apps to mobile. Alibaba provides 100 GB of cloud storage to each customer. It can store text messages, call data and images in the cloud storage. Some other vendors like Gionee mobiles do use forked Android (heavily modified is a better word) but fully support Google services.
Nokia's [NYSE:NOK] Normandy Is Just A Take On Cheaper Smartphones With Android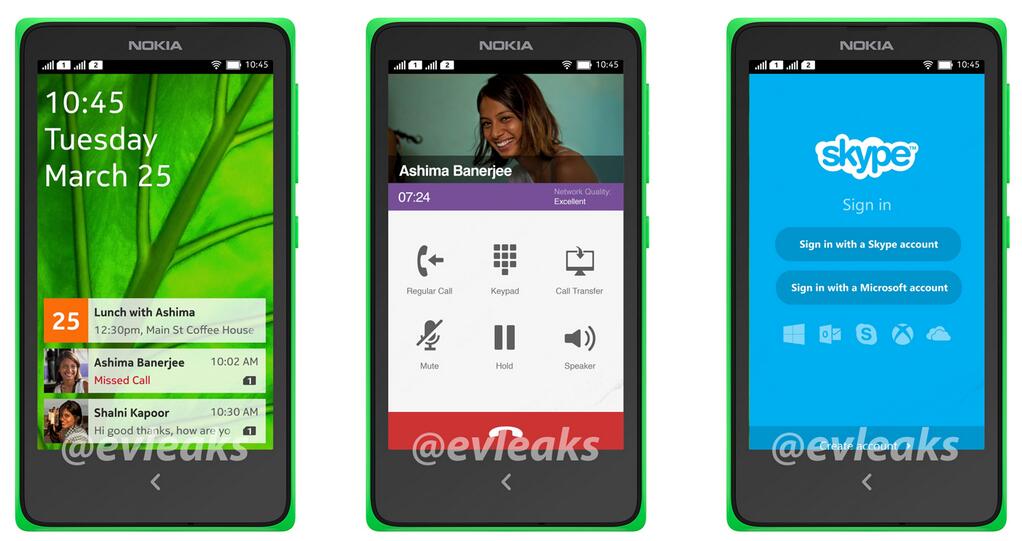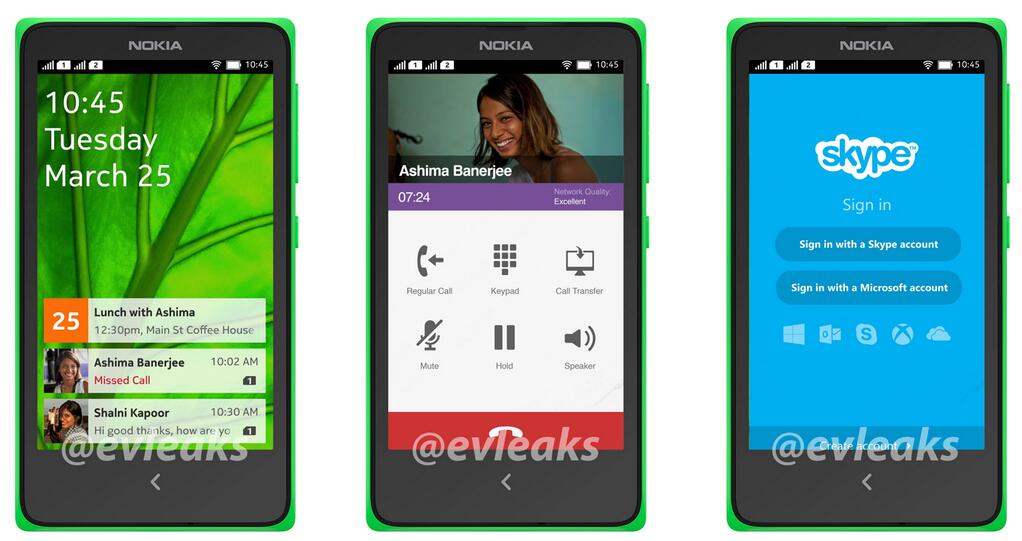 If you've been following Nokia, you probably know about a mystery device codenamed 'Normandy'. It is supposedly running a forked version of Android that is devoid of any Google services, replacing them with Microsoft's [MSFT] ( or Nokia's) services like HERE maps, Hotmail, SkyDrive, Skype, etc, all according to the leaked screenshots and product design. It looks completely identical to their cheapest Windows Phone device, the Lumia 520. The UI has large, colourful Live Tiles like elements that we come to know from Windows Phone.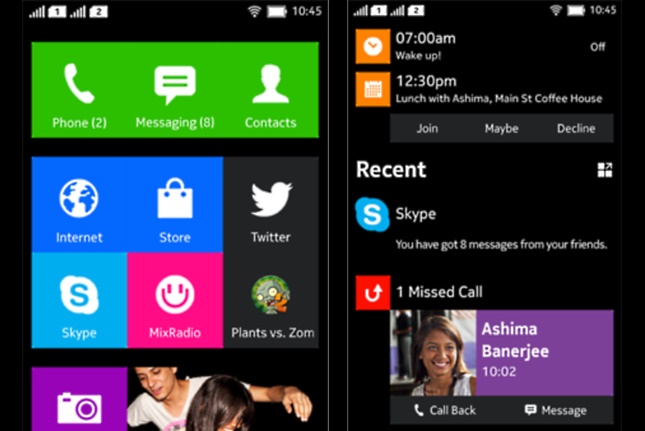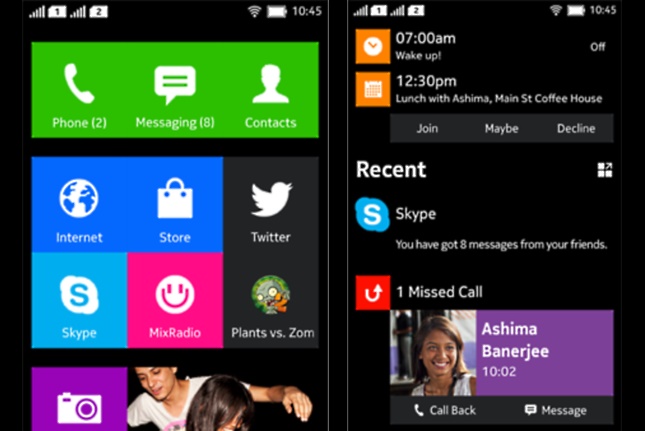 This is probably Nokia's experiment to check if they can find a replacement for their Asha phones by using Android without compromising the user satisfaction. We don't know, if at all, this device will see the light of the day in terms of launch and subsequent market availability, but if it did, Microsoft will definitely have problems of increased competition from this device with their all time best-selling Nokia Lumia 520.
According to tweets from Eldar Murtazin, Samsung is also working on a forked version of Android till Tizen gets ready for the prime time. Tizen is apparently on life support as there isn't much developer interest in it. Samsung is the only company that has all the back-end muscle and cash to support their own version of Android such as app store, multimedia content and custom apps like ChatOn.
So, are these forked versions of Android a threat to Google? With the development of Android largely taken care by Google, forked versions of Android would always be one step behind in terms of adding core level features with every release. Although, Amazon is better in terms of multimedia content, Google is undoubtedly the market leader with services like Gmail, Google Maps, YouTube, Google Drive, Calendar, Chrome, Hangouts and Google Now.
Most of these services won't ever make it to other forked Android platforms. Even if they do, features would be limited and they wouldn't be as integrated as Google's Android. But Google would still do whatever they can to limit them as no competition is always better than weak competition.