E-commerce Industry in India is expected to touch USD 10.49 billion (Rs. 62,967 Cr) by the end of 2013. In spite of this, India is yet to make a sizeable contribution to the global e-commerce sales of $1.22 trillion (B2C) in 2013. Consumer interest in online shopping has been constantly on the rise since the last few years, but a complex e-Payment gateway system and mistrust remain the top challenges for global e-commerce industry.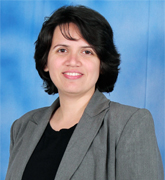 In India, the scenario is no different, online payment gateways are pegged to monotonous approach, lengthy process of approval and high transaction charges that are diffusing the interest of business owners, who are trying to grab a pie of the explosive growth in the Indian e-commerce industry worth USD 34.3 billion by 2015. And, that's the very reason why 95% of SMEs in India don't have any web presence.
But like they say – If opportunity doesn't knock, build a door – Zaakpay – a budding payment gateway solution provider in India – is aiming to fix the problems faced by the Indian e-commerce industry. With the roll out of their new mobile focused payment solution called Mobikwik, Zaakpay is aiming to grab hold of those who are first-time mobile shoppers. Though, mobile apps contribute a mere 4% of total e-commerce revenue for e-Store, Zaakpay is expecting the number will grow up as the penetration of Smartphones is at an all time high compared to the feature phone.
We got hold of Upasana Taku, Co-Founder and CEO, Zaakpay – for an exclusive interview to expose what Zaakpay has to offer to the industry.
We are focused on creating a network of merchants likes of bookmyshow and redbus, who are willing to integrate their mobile-store with Mobikwik, says Upasana. We are focused on every segment of customers starting from Startups to Enterprise level. Having said that we have chosen few categories we want to go after and for each category we have custom solution.
Being a B2C solution, Mobikwik is taking advantage of the prepaid mobile wallet concept. The company claims that out of 3 million Mobikwik users, around 50% are either using the solution regularly or maintaining some amount in their m-wallet.
Here is the complete interview of Upasana Taku, speaking about their mobile focused solution MobiKwik: