Just a day before we highlighted the deterring situation of Internet infrastructure in India and today the new research report, from Google and FICCI, exposes the sluggish penetration of Web, especially among SMEs. Fever than 5% of SMEs in India have web presence, while 51% of these uses Web to advertise while only 27% use it for e-commerce, research report reveals.
In spite of the fact that web-enabled SMEs performed much better than offline SMEs, adoption of Web and E-commerce is still far from any sizable market share. Web-enabled SMEs boasted revenue 51% higher, which resulted in 49% more profit and 7% broader customer-base than their offline-only counterparts.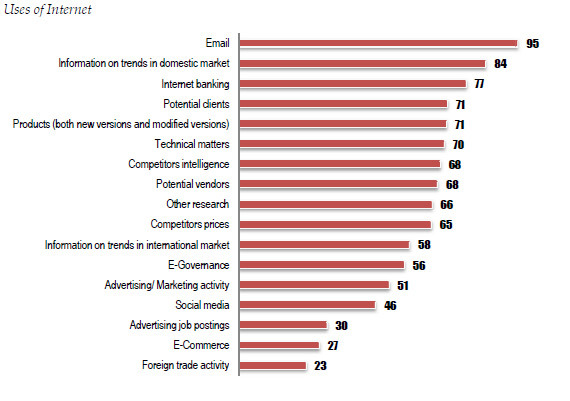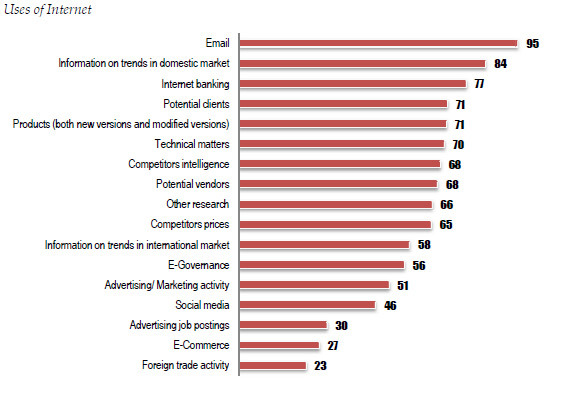 However, as 95% of SMEs are yet to have their web presence, there are enormous growth opportunities for Internet advertisement and e-commerce Industry in India.
"The Internet will play a vital role in narrowing the gap between Indian SMEs' potential and their aspirations. India has all that it takes to compete with other developing and fast growing economies. With the success of e-commerce companies like Makemytrip and Flipkart in India, we believe that more Indian SMEs can benefit from the Internet and eCommerce. While the government has introduced policies that stress upon the development of SMEs, with this report we would like to highlight how Internet can play an instrumental role in driving growth of the SMEs in the country." Said Mr. Sanjay Bhatia, Chairman, FICCI MSME Committee.
The report also revealed that only 49% of Internet using SMEs surveyed had websites; majority of these belong to IT and ITES. Surprisingly, SMEs operating in B2B segment remained the most negligible towards their web presence.
The report compliments the fact that India will have 237 million Internet users by 2015 and mobile would be the biggest source of Internet traffic by then. In early 2013, Smartphone industry in India recorded 167% growth compared to the same duration a year back. By 2016, nearly 264 million Internet-enabled Smartphones will be available in Indian market.
Image Credit: NextBigWhat