Are you ready for the game? Or, to be precise, are you ready to play your favourite games on the hottest and best gaming laptops of 2013? Here is a roundup of the 10 best gaming laptops of 2013. We think these 10 gaming laptops will give the ultimate gaming experience to any die-hard gamer.
Origin EON17-SLX
This is a high-end gaming laptop that is a bit expensive, though. But the high price tag is completely justified; as this gaming laptop comes with supremely powerful processor – Intel Core i7-3940XM quad-core. And even better, this laptop doesn't offer one but two discrete graphics cards. And needles to say, this gaming laptop also comes inclusive of all the standard features found in other gaming laptops.
All in all, this gaming laptop is a real killer, however, you need to have lots of cash for this.
Asus Zenbook UX51Vz-DH71
What works for this Windows 8 gaming laptop is that it is really performance driven. The configuration offered by this gaming laptop includes: 2.1GHz Intel i7-3612QM processor, 8GB, 1,600MHz DDR3 memory and Nvidia GeForce GT 650M  2GB GDDR5 graphics.
With this configuration you can enjoy more than decent gaming performance. However, we wished that this laptop was touch screen enabled to take complete advantage of windows 8 interface. Nevertheless, this laptop has more than enough to be in our top 10 list.
Lenovo IdeaPad Y510p
Lenovo may not be one of the favorite brands among hard core gamers, but Lenovo idealpad Y510p is surely an exception. It comes with high performing processor, gamer-level graphics and also probably one of the best looking backlit keyboard amongst all current competitors.
On the flip side, this windows 8 laptop isn't touch screen. Overall, Lenovo Idealpad Y510p laptop packs up more than enough to give decent gaming performance.
Alienware 14
Dell's Alienware is one of the most trusted names in the gaming world. Alienware 14 again lives up to the high expectations of die-hard gamers. It gives a killing performance that any gamer would love to experience. However, the overall design looks very stale and outdated. And we also found the fan is a bit noisy, which can be an irritant while playing games. Nevertheless, the name 'Alienware' is itself more than enough to make up for its flip side.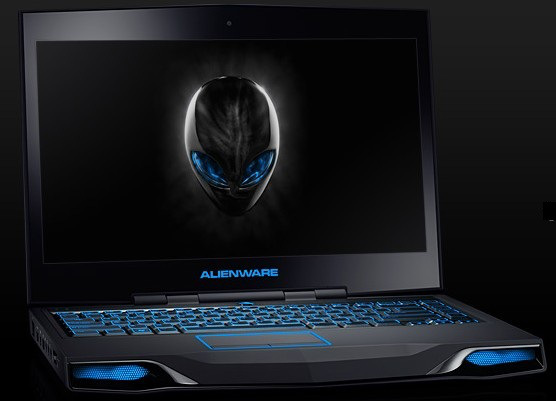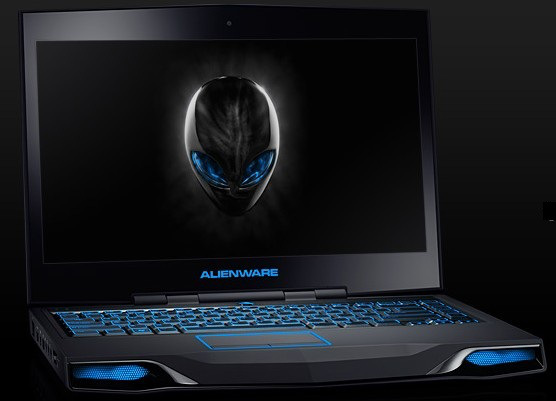 Configuration details: 14-inch, 1,920 x 1,080 screen, 2.4GHz Intel Core i7 4700MQ, 16GB 1,600MHZ DDR3 SDRAM and 2GB Nvidia GeForce GTX 765M.
Dell, who owns Alienware brand, also offers Dell Voucher Codes. With these Dell vouchers, you enjoy amazing discounts on all Dell products. Log on to the official website of Dell and get your hands on Dell vouchers and enjoy some amazing discounts.
Toshiba Qosmio X75
The good thing about Qosmio X75 – one of the top 10 best gaming laptops of 2013 – is that it gives all the high-end configuration at a reasonable price. Other great features of this laptop include SSD/HDD drive and Blue Ray Writer. On the flip side, the overall look is very disappointing, short battery life and also doesn't have modern features like  Display Port and Thunderbolt.
But the fact that it offers high configuration at reasonable price has helped this laptop to qualify in our top 10 list.
Configuration details: 2.4GHz Intel Core i7-4700MQ, 16GB 1,600MHz DDR3 SDRAM and 3GB Nvidia GeForce GTX 770.
Razer blade
Fourth-gen quad-core Intel processor combined with good battery life has helped this gaming laptop to qualify in our top 10 list. On the flip side the laptop has a very corporate design and hence doesn't come across as a gaming laptop. Nevertheless, a healthy configuration ensures that gamers will get mind-blowing gaming experience.
Configuration details: Intel 4th gen Core i7 Core i7-4702HQ / 2.2 GHz , 8GB Ram, 128 GB hard disk and Nvidia GeForce GTX 765M (2GB GDDR5) graphic processor.
Digital Storm x17
A high configuration coupled three-year warranty makes Digital Storm X17 one of the bests of 2013. But this laptop isn't very pretty looking and looks very stale. Another disappointing thing is that it doesn't have Nvidia graphic processor but AMD's graphic processor.
However Digital Storm x17 packs up powerful performance thanks to its good configuration.
MSI GE40 2OC-009US
This not so expensive laptop delivers a pretty good performance. However, its inexpensive price doesn't mean that it is low on configuration. It is packed with Intel Core i7-4702MQ processor and Nvidia GeForce GTX 760 GPU.
A low price tag coupled with solid configuration has what has got this laptop in our top 10 list of gaming laptops.
Samsung Series 7 Gamer
Samsung still may not be the big name in gaming industry, but this Series 7 Gamer laptop delivers pretty decent performance. It carries a great configuration. There are some minor flaws but that can be overlooked as the price tag isn't that very high.
MSI GX60 1AC-021US
All those who are searching for a great entry-level game laptop, can fix their hands on MSI GX60 1AC-021US. It is a budget laptop that gives a pretty decent gaming performance on the go. It may not have the power of high-end configurations, but the performance is really good; good enough to make it in our list.
Die gamers who are fed up with playing games on computers and are dying to upgrade from computer gaming, this laptop is surely the best option for them.