Netbiscuits, a software group for adaptive web experiences, published its inaugural People's Web Report on June 27th. The research was conducted between March and May 2013; this report gives a unique acumen of 5,000 customers' perceptions about the mobile web use in ten different markets including the United Kingdom, USA, Germany, Brazil, India, Australia, UAE, South Africa and China.
The research gives an insight to Customer satisfaction, Mobile phone use habits and engagement levels with brands online.
The Extensive Findings
76% of consumers won't even bother trying to use a website, if it's not optimized for mobile browsing.
Over 30% turn to a competitor's site instead of using a non-optimized site of a brand.
90% of respondents spend time on a single most popular activity on the mobile web i.e. Search.
22.9% of respondents say they have spend up to five minutes a day conducting online banking activities.
95% of consumers claimed that they are generally satisfied with using the web on their mobile devices.
61% of consumers globally said that, faster download of content would increase their satisfaction with the mobile web experience.
Speed Is The Paramount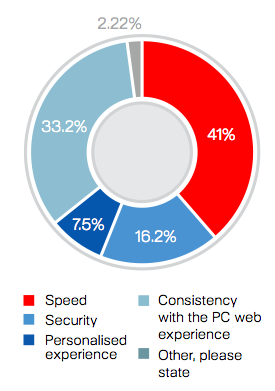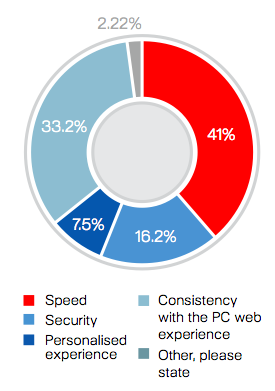 The mobile web has become an integral part of our lives today, so speed has become a very important contributing factor in user experience. The Report found that, over 25% of respondents spend more than 6 hours on the mobile web each day, with 7% engaging with the web for 12 hours or greater. 61% of consumers worldwide say a faster download of content would increase their satisfaction with the mobile web, and 33% of consumers demand the same functionality of their mobile websites as they do of PC websites. And this adds a pressure on brands to create a superlative experience for consumers on web or else they will lose the consumers.
Search, Stands Tall
Search, was the most popular activity on the mobile web, with 90% of time spent on it. And there was a certain usage patterns of users, like Shopping was usually conducted during the evening, so was the banking, this shows the comfort level a user has with accessing security and speed, irrespective of the data source.
The Downfall Of Apps
Although there is lot of hype surrounding Apps, the report shows that only 27% of respondents would usually download an app when prompted to do so online, despite 75% being exposed to these prompts. When browsing or searching for information on the mobile web, 79% of respondents globally said they would prefer to have the option of using a mobile website, as opposed to 18% who were happy just using the native apps.
Customers Discomfort With Non-Optimized Sites
44.3% of consumers surveyed would prefer to use a PC site, rather than using a version on mobile device which do not function well on a mobile device. Over 30% won't bother using non-optimized site, or will turn to a competitor instead. Non-Optimized site leads to a unsatisfactory session, which results in a poor brand management experience, failed content consumption and a financial loss.
Mobile Web More Sought
When comes to searching the mobile web, websites are preferred to apps, with 42.3% choosing the browser over the 17.5% who prefer Apps. Though there was a exception, i.e. Social networking, where many consumers preferred to use the native App, as these Apps are by default in the mobile.
 Brands Must Adopt Responsive Designs For Various Devices
A consumer is given many options, his typical daily web interaction occurs constantly with the help of various range of devices, including Smartphones, tablets, Smart TV and set top boxes.
Consumers daily web usage is increasingly occurring across multiple screens, according to Pew Research, at a basic level, in 2012 over 75% of U.S Adults owned a laptop or PC, 44% also owned a Smartphone and 18% owned a tablet.
So, the brands have to adopt a right approach for a multi-device strategy, using adaptive solutions is very critical, not only for increasing reach, but also for improving conversion rates. The effectiveness of a multi-device strategy has a direct impact on page impressions, page views, time spent on the site, asset downloads and conversions.
The capabilities of each device, and for the reason they are used, has changed the way consumers want to interact with brands. Therefore, the mobile web brand experience delivered to customers needs to consider the multi-device, multi-screen strategy.
The survey conducted to explore the brand specification information, interesting facts were recorded, 65% said they started the session on a Smartphone, with 61% finishing the session on a desktop PC, and 4% on a Laptop and when stating E-Commerce, 67% of mobile web browsers who are intent on purchasing, start shopping on one mobile and finish on another.
What Must Be Done?
The Report suggests that making responsive web design work, covering how best to address issues such as speed, user context and device fragmentation. The mistakes made by companies are that, even if they a responsive design web, they do not test it enough, which leads to poor consumer satisfaction.
Millions of dollars are spent on advertising, by brands to attract customers to their websites, so the website has to serve the customers' need in a efficient manner or else all that money spend is simply being thrown away if customers are dissatisfied.