After months of complete silence, Apple Inc (AAPL) released some details about the future of its products at the World Wide Developers Conference (WWDC) 2013. With a few product unveiling and innovation announcements, Apple  formally introduced its latest mobile operating system iOS 7, which CEO Tim Cook called "The biggest change to iOS since the introduction of iPhone". The latest version of iOS 7 is available for the iPhone 4 and later, iPad 2 and later and the fifth generation iPod Touch. But the official consumer release is expected in this autumn.
Here are some of the best new features and upgrades that can be expected from iOS 7.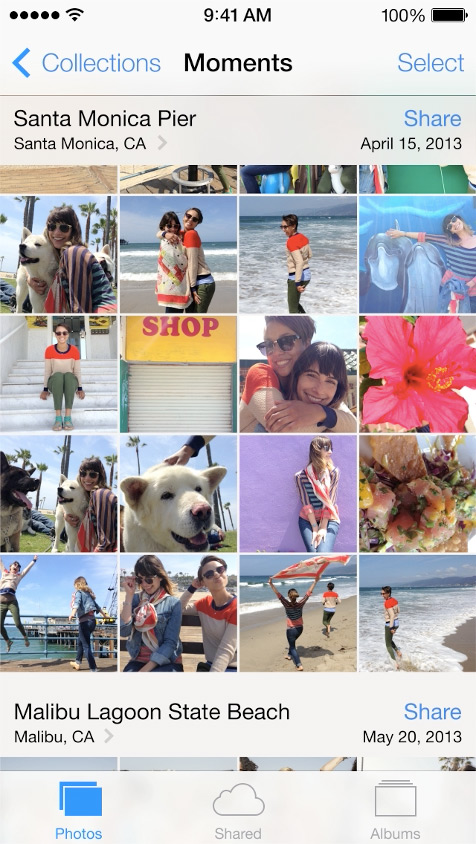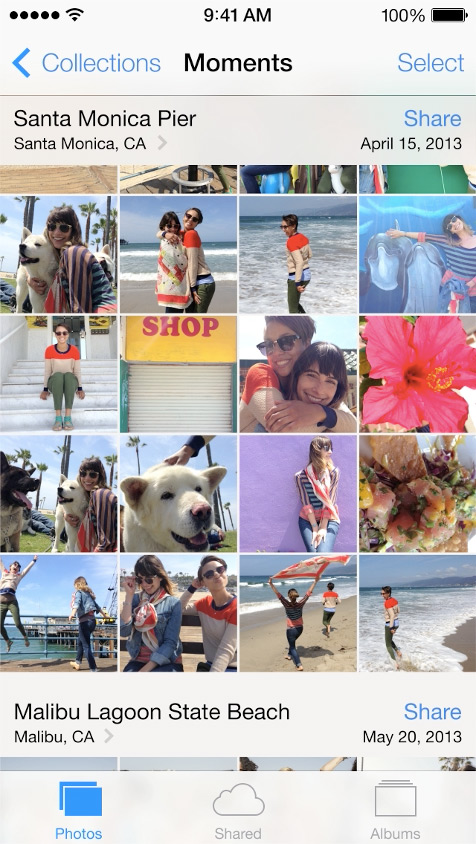 Design
After the departure of Apple's key executive Scott Forstall, who was responsible for the skeuomorphic design (i.e. design that's based on physical objects), with his departure skeuomorphic design is also gone, later Jonathan Ive took over Forstall's job and he marked the beginning of a dramatic change for the overall designs at the company, the new OS has been redesigned from the scratch. The new design starts on the lock screen, featuring a much thinner Font. The company has also updated the typography and added new animation and transparency for images. There's a transparency effect in place in many screens, and when you move the device in your hand, iOS tracks the motion, allowing you to see behind the icons and the background stays where it is, while the icons seem to "bubble" out, and this is great for the Wallpapers.
Apple's iOS 7 features a new color scheme to "create a sense of depth and vitality". The icons are flat with bright new colors, and apps like Game center have removed felt and wood elements and added a black-and-white look with colored accents. The system's default apps-such as an updated weather app that packs new animations-also display iOS 7's new design. The icons specifically boast a new palette of colors, while the calendar, phone, messages, Game Center have each stripped their skeuomorphic elements and now feature flat designs. Additionally Apple's signal bars now show dots instead of bars.
Control Center
Control Center, Apple's name for the new quick-access menu, this control panel slides up from the bottom and serves as a quick access settings menu, lets users toggle between airplane mode, Wi-Fi, Bluetooth and more. There are some more features too, including card-based multitasking, updated folders, enhanced Notification Center and AirDrop.
AirDrop
AirDrop allows users to share content photos with other iOS users through the Control center. Here the photos and the videos cane be shared with your friends and colleagues over Wi-Fi connections, they can be shared via Facebook, Twitter, email and iCloud photo streams. It also supports for multiple friend choice and allows mass sharing within short distances.
The Photo App
Technically it's an default app update, the Photo App is completely revamped, the camera Roll itself has been improved, the photos can be organized in a efficient way, such as when and where photos were taken, the photos are now organized into "moments". This feature is inspired by the work of a number of third-party apps including Cluster, Moment. me, Flock, Tracks, flayvr and others. It also allows the user to zoom out to the year view where the user can scroll and scrub through the photos.
Safari
The Safari mobile browser now sports improved full screen browsing, gesture navigation, a tab overview, parental controls, iCloud keychain integration that enables cloud-based password synchronization, and a smart search field.
iTunes Radio
Many of them have called it iRadio, but after the features official début it is actually called as iTunes Radio. The music player now features a flat user interface and the ability to turn the App sideways to show albums. The music App includes iTunes Music: Apple's new streaming music service. iTunes Radio is free, Ad-supported and available on iOS, Apple TV and the Mac. But ads are removed for iTunes Match subscribers. Users can create radio stations based on a single track and then start streaming tracks. Apple offers featured stations as well as provide ability to create stations. And it also ties the user back to the iTunes store and allows the user to "wishlist" their favorites, and those tracks can be purchased by the user on demand.
Siri Gets Slick
As for Siri in iOS 7, now it offers new voices in either female or male, which can now speak French and German with more languages coming in time. Siri can also control features like Bluetooth and search sites like Twitter, Bing and Wikipedia.
When it comes to car functionality, Apple iOS 7 enables users to have iOs on-screen in more cars, with "eyes free" features in 2014, where they can control the system with their voice with Siri integration. It also has ability to make calls, get messages and more.
Activation Lock
When an iOS 7 powered device is stolen, the thief cannot disable "Find My iPhone"With the new "Activation Lock" setting, a thief won't be able to reactivate an iPhone without hacking the user's iCloud name and password, which is difficult to do so.  Although no security is safe, at least this helps in reducing casual crimes or crimes of opportunity.
App Store
The new age-range categories are added to the App Store, there are new discovery options for children. The "Apps Near Me" allows users to find the Apps in use nearby. Background updating also has been included, allowing Apps to be upgraded and fixed without manual intervention.
Multitasking
The multitasking interface, displays large windows showing the app's interface in action,  support has been added to all Apps without damaging the battery life. The Apps which are constantly in use over time will develop a pattern which enables background updating and "intelligence scheduling" when the user needs it. Apps also adapt to network conditions and will update in the background before they are opened.
An Improved Notification Center
The Notification center has also got revamped, the center now splits the user notifications more smartly between top-level categories like "Missed", "today" etc. And also gives users a day glance view into "To-Do" list plus stocks, calendars, weather and a small preview of tomorrow at the bottom.
The Weather App
It is an upgraded Default App, the new weather App shares a lot of the design elements, but replaces photo backgrounds for those of weather animations like snow etc.
Calendar App
The calendar App, now clean and white, allows users to swipe between days, turn to landscape to see a week in advance and zoom out to see month or year.
Others
And there are other features too, including FaceTime and iMessage blocking, per-app VPN capabilities for the enterprise.As developers will start their beta tests of the new OS, in the coming weeks, other details and minor upgrades will be done. iOS 7 will be released in autumn, when a new iPhone is expected to be announced.