Apple Inc. (AAPL) has continuously been facing a monumental shift in its stock share price, which has plummeted more than 35% since September last year. Despite of stock instability, the company reported a record earning in its Q1 fiscal year 2013. More importantly, Apple Inc. is currently struggling to convince its shareholder to trust on it. This time, the investors are little disappointed with the company's future growth prospects. Until writing, Apple Inc.'s stock price reached to $428.90, down 0.72% from yesterday's closing.
An analyst at Goldman Sachs  wrote, "Based on Monday's close, AAPL has gained 33.8% since being added the Conviction List on December 12, 2010, versus a 25.9% gain in the S&P 500. Our new 12-month target price is $575, from $660 previously, based on a 13X multiple (previously 14X) on our lowered CY2013 EPS estimate of $44.64 (previously $47.29)."
Of course, the analyst's statement was very disappointing for Apple Inc.'s shareholders. Indeed, some factors such as delay in product cycle, recent supply chain constraints, erosion in products pricing and slower pace of product innovations are responsible for investors' distraction from the company.
Apple Inc. Might rely On iOS 7's Overhaul User Interface
Everyone knows that the user interface (UI) in Apple's iPhones and iPad is one of the most eye-catching features. The feature has pushed the company's gadgets among the world's most popular devices. But more important point here is that Apple Inc. hasn't re-innovate the interface (UI) over the last six years.
Yes, it's true that the UI of iPhones and iPads has remained unchanged since it was introduced in January 2007. Indeed, no one can deny with the importance of iOS' simple and elegant UI, which has changed the concept of users' experience on smartphone .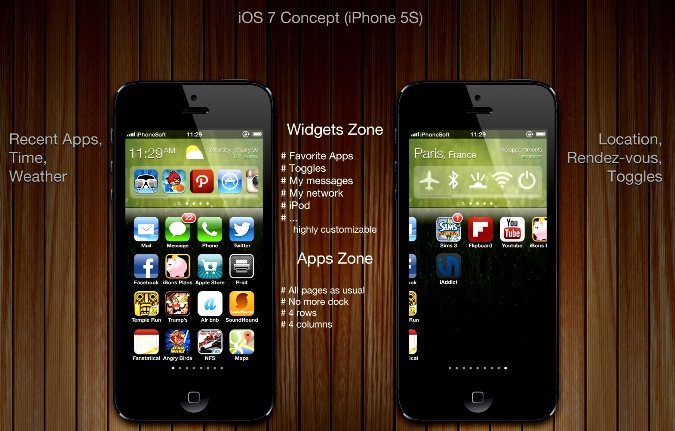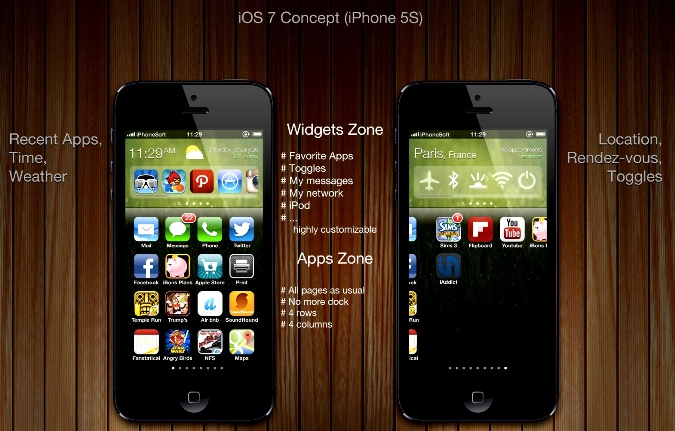 According to John Gruber, an Apple Watcher, Apple Inc. might wrap off iOS 7, featuring an overhaul UI, at its annual WWDC conference this summer. Of course, wrapping off of an overhaul UI with iOS 7 would be one of the biggest move of the company over the last six years. Citing to a reliable source, Gruber has also reported that iOS 7 might lose some of the graphical textures, those are currently available with existing iOS.
On the other side, Google might also unveil Android 5.0 version at its I/O event this year. Would Apple Inc.'s seventh generation iOS compete with Android 5.0? Would Apple's upcoming iOS version persuade its investors?