Last year we featured the list of cheapest Tablets in India and now we are back again with the updated new list after taking all low price Tablets into account. Before you move further with reading in the hunt of cheapest Tablet in India, it's important to have your expectation set from the below list of cheapest Tablets in India 2012, in right direction. While making the below Tablet list we screened and reviewed more than 10 low price Tablets, available in India in 2012. We have ranked below Tablets based upon ROI factoring Price, performance and users segments categorized in various the class.
We have considered all Tablets available in India price tagged with Rs 10,000 or below. Therefore if you are the one who is in search for heavy discount offers on Premium Tablets, definitely this is not your piece of meal.
Karbonn Smart Tab 10 – Cosmic
The clear winner of the list of cheapest Tablets in India is Karbonn Smart Tab 10. Karbonn has positioned Smart Tab 10 to take Micromax Funbook Pro head to head with comparatively superior specifications but almost at identical price of Rs. 9,599/- at naaptol.
Karbonn smart Tab 10 is powered by Android latest OS Jelly Bean (Android 4.1) and loaded with 1.5 Ghz Cortex A9 Dual Core Processor, 1 GB RAM. The Tablet holds 9.7 inch Capacitive screen with 1024 X 768 pixel resolution.
24.6cm 10 Points Multi Capacitive Touch Screen
memory card support of upto 32GB
1080 px high resolution playback support
The biggest mistake what people do, while buying cheap Tablets, is ignoring RAM and battery backup which is vital for everyone to gain satisfying ROI from these low price Tablets. Definitely users are tend to download and install more apps on Tablet and as you keep increasing number of app on your Tablet, memory consumption keep spiking up. Therefore it's important to set a minimum benchmark of 512 MB RAM in any low price Tablets before you lose your pocket for it.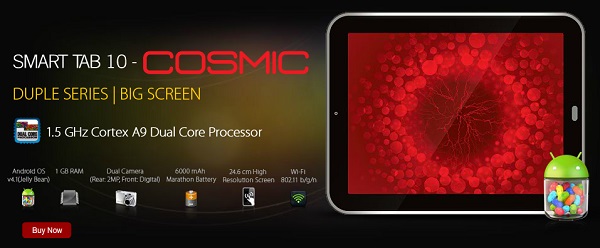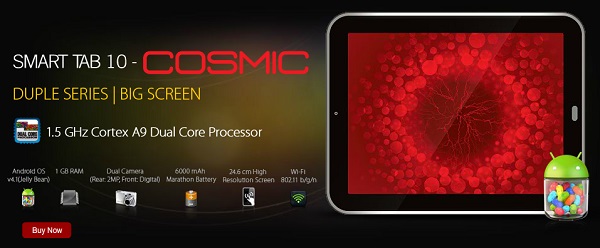 Undoubtedly this is the best cheapest Tablet in India with such high-power specs. Besides, its 6000 mAh powerful battery provides 7-8 hrs of browsing back. And also, 2Mp rear and front VGA camera make it a complete power packed Tablet clearly justifying the investment.
The only space where it could lose the ground against Micromax Funbook Pro is lack of branding and below standard post-sales support.
Micromax Funbook Infnity P275
You just can't demand anything better in this price range. Available at mere Rs 4,999/- Micromax entrant is deserves everything to stand among Best Cheapest Tablets in india. Funbook Infinity is again an Android powered device (Android 4.0) loaded with Cortex A8 1.2 Ghz processor, 512 MB RAM, 7-inch TFT screen with 800px X 480 px resolution.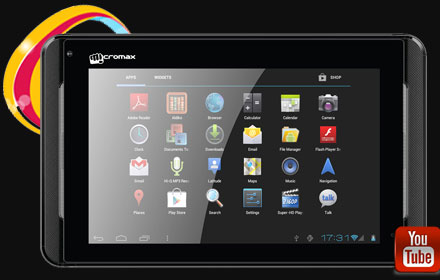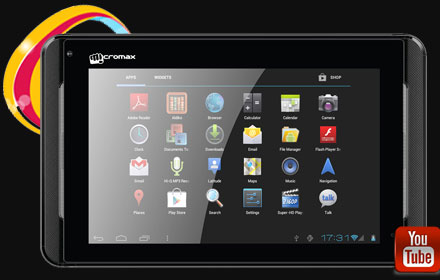 I don't feel there is any need for anyone to justify the its price against offered specs of Funbook Infinity. 4000mAh battery providing 7 hours of browsing backup, 2 Mp rear and front VGA camera and external USB support for 3G make it one of the hottest pick under Rs 5,000/-. Currently, its available at Rs 4,650 on Flipkart.
VOX V101
If you are stressed with the budget and looking to pick up a single device that could satisfy all your Smartphone and Tablet needs, then this should be your pick. Powered by Android 4.0 OS, this 7-inch capacitive screen Tablet SIM device is loaded with ARM 1.2 Ghz processor, 512 MB RAM and 2500 mAh battery backup for upto 3.5 hours of browsing backup.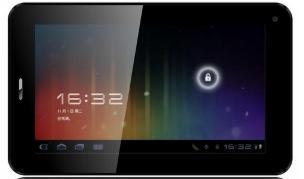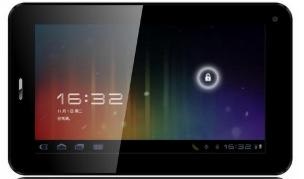 800 X 480 pixel screen resolution and 4 GB flash memory ( expandable upto 32 GB) and phone calling facility via SIM makes it best SIM Tablet available in Indian market currently. Though, unavailability of Bluetooth and 3G may disappoint few.
we are not tagging it as one of the best Tablets in India available currently but for dual users it justify the investment. Vox V101 is available online at Naaptol price tagged with Rs 5,499/-
Zync Z99
We recommend Zync Z99 for those who want to enjoy the full-fledge functions of a Tablet but with a calling feature. Loaded with 1.2 Ghz powerful processor, enough to process multi-apps simultaneously, 512 MB DDR 3 RAM, 7-inch LCD 5 point multi-touch display with 800 X 480 px resolution, powered by Android 4.0 (ICS).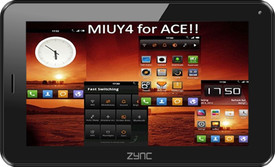 Network support of Wi-Fi, EDGE, and GPRS and 3G support (via external USB) makes it a complete network complimenting mobile device. You can use it as phone or connect external 3G USB dongle for faster browsing experience.
Dual camera with 0.3 Mpx capabilities disappoints, but with price tag of Rs 6,990/- it's quite a smart pick. However, post-sales support and durability are few aspects you need to dig further before you burn your pocket for low priced dual purpose Tablets currently available in india.
Bonus Advice:
If you are an extensive user of mobile internet; dependable highly on mobile App, select nothing less than 1 GB RAM mobile device with a combination of minimum 1 GHz (preferably 1.2 Ghz) processor. In any mobile device multiple apps run concurrently resulting in heavy RAM and Processor speed consumption. Therefore, if you are price conscious and looking for one of the best Tablets in India then you should pay close attention to Tablets' aspects which are non-upgradable.