We have heard about Facebook Phone launch at multiple occasion earlier only to end up witnessing it either as failed rumor or a phone by some network provider with specifically designed Facebook App. However, Facebook Founder and CEO Mark Zuckerberg have been kept denying the existence of any such practice behind the curtains for long. Astoundingly, the web is again flooded with news, reviews and speculations about Facebook Phone reportedly going to be launched today.
At the time when majority of high-profile companies are working on their Smartphone projects Facebook Phone speculations could be deny upfront. It's true that Apple reinvigorated the concept of Smartphone with its revolutionary iPhone. Google has also been successful with Android in Smartphone era; And now, the OS (Android) is the most popular Smartphone OS in the worldwide market. This time, Microsoft is also going to bet big on its Windows Phone 8, while on the other side, RIM is trying to rescue its extinction with its upcoming release of BlackBerry 10.
Till the date, number of rumors related to Facebook phone have been passed. Previously, it was expected that HTC could develop phone for Facebook. But the rumor is still in vague; there's no full-justification of any prevailed rumor. However, there are several possibilities that the leading social networking giant might come up with Smartphone.
Undoubtedly, Facebook has been successful for keeping these things secretly. However, number of rumors said that the company might announce something smaller, such as a new app, on Tuesday. But citing to multiple sources, TechCrunch has claimed that Facebook might unveil "a big deal".
Facebook Phone: A Smartphone For Social Users
It's also said that Facebook is secretly working on its own Smartphone mobile OS, which is similar to Android and iOS. Of course, it would have a deep integration of Facebook features and services. Much like Google, Facebook could also leverage their 1 billion subscribers. Definitely, an integrated Facebook-featured with the company's other services could be a big gift for the social networking users.
Apparently, Facebook will try to leverage on its phone in order to monetize their services. At present, the company is trying to find out a sweet spot for their business like advertising and monetization of phone payments.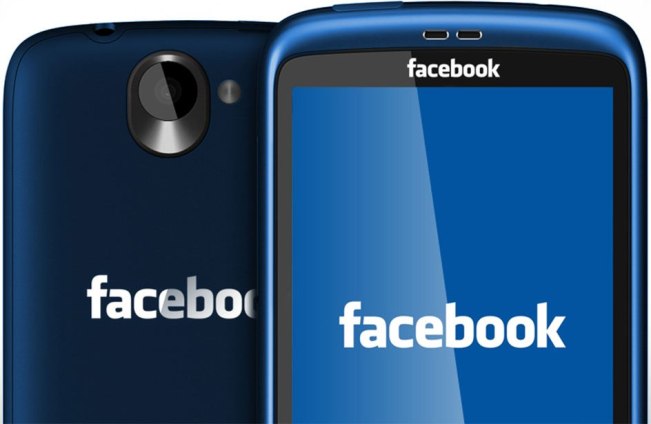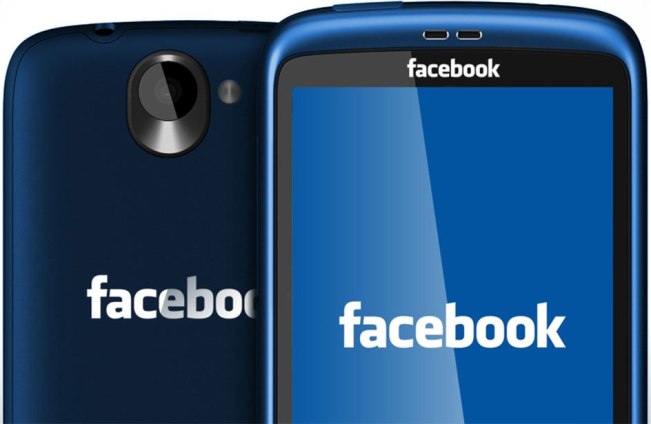 Facebook Might Target A Low-Priced Smartphone
Facebook has not provided any indication so far about the development of its Phone. Last year, we described that the company hired ex-iPhone engineers, expecting to work on Facebook Smartphone project. However, it's still very tough for anyone to predict whether the company is going to unveil a standalone Facebook Phone with integrated mobile services, or other mobile-oriented business models. Indeed, the social networking site wants to make a bigger market presence in mobile segment to compete neck-to-neck with Apple, Microsoft and Google.
Furthermore, if Facebook is really working on its Smartphone OS project, then one thing is quite clear that the company will have to face stringent competition with Android and iOS. As Microsoft's Windows Phone and RIM's BlackBerry OSes are struggling in the market, definitely it would be very tough for new entrants. For some extent, suppose Facebook launches its own Smartphone mobile OS, then it is more likely to fork Android with its already-existing ecosystem of apps and developers.
Still there's a complication. Like Apple and Google, Facebook has also both publicly and privately told hardware partners. There's possibility that Facebook could target emerging markets, where high-end expensive Smartphone capable running Facebook's apps are far less popular. And this is the reason why Facebook might have decided to create their own low-end (low-priced) Smartphone for a wide audience.
More probably, Facebook could launch a low-priced Smartphone, better than a feature phone, to entice a significant number of users in the emerging markets. With low-end smartphone, Facebook could be a game changer.