Indeed, it's important to know especially for app developers  how mobile and Tablet owners are using their apps, what are their household incomes, what are their ages and more. Thanks to Forrester Research that reveals that more than one-third of iOS users (those are using mobile apps) in the U.S. is young aged people (age group of 23-31), while majority of RIM's mobile app  users are belong to an age group of 32-45 years.
According to a new study report from the market research firm,  the iOS mobile app users are wealthier (having an average houshold income of $105, 200) than  RIM and Android"s mobile app users, those are having average household income of $ 95, 400 and $89,300 respectively. Number of male mobile app users are dominating on all platforms over female mobile app users. 57% mobile app users on iOS and Android platform are male, while male mobile app users on RIM and Windows platforms are 51% and 54% respectively.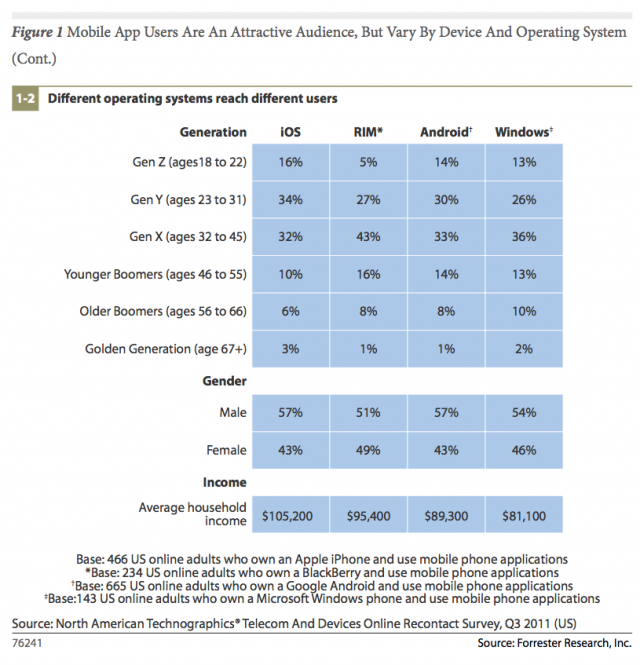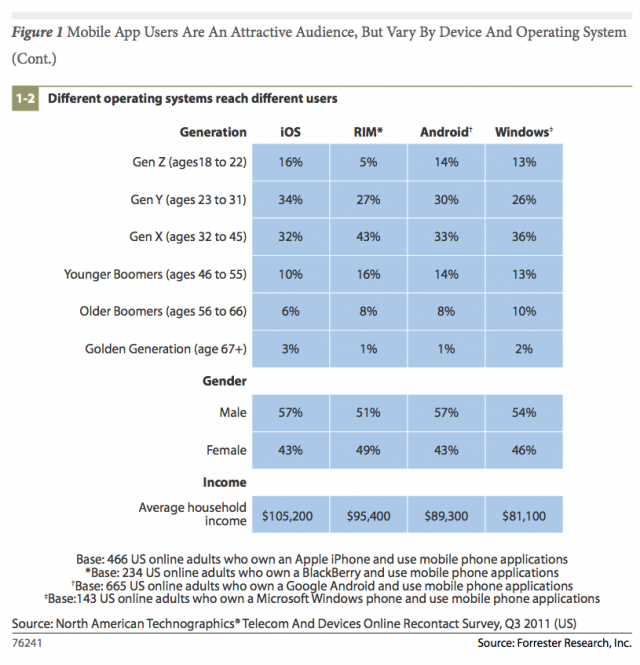 Interestingly, 75% of Tablet users find out the apps from app store (Apple App Store, Google Play Store and more) related to their devices, while percentage of such users are little low on Mobile Phone platform—just 60% of mobile phone app users access apps from their related App Store. It's also often seen that Tablet users first download apps from website to their computer and then, they install these apps on their Tablet or mobile Phones.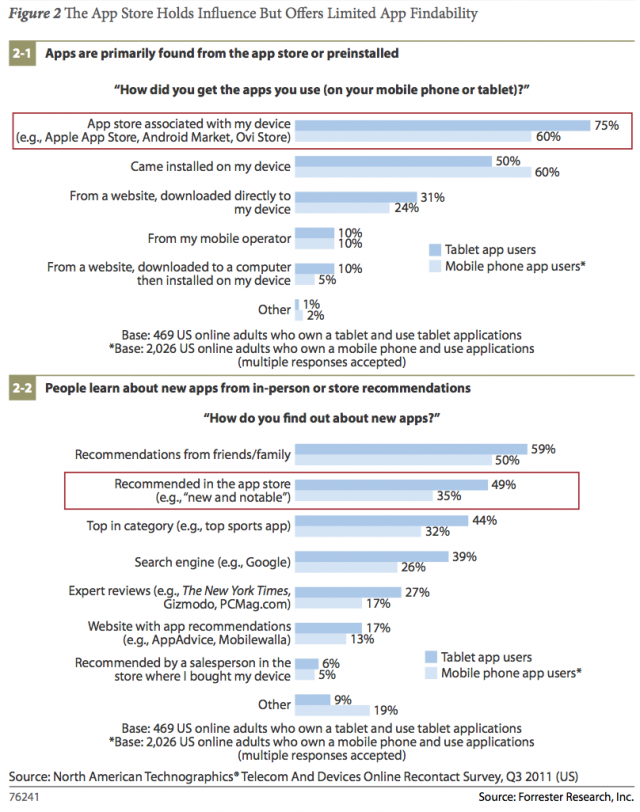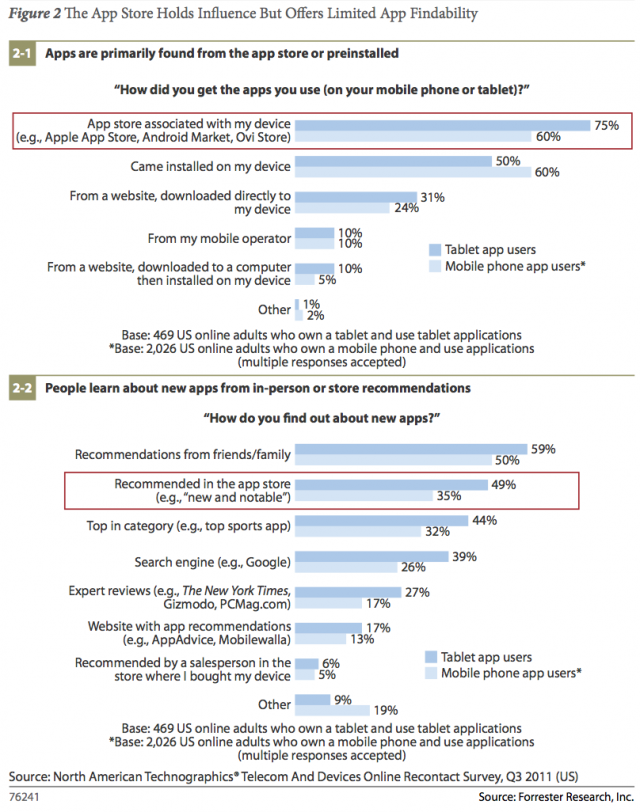 At present, app developers are confined with a problem that most of their apps remain unnoticed from users view. 59% of Tablet app users know about the new apps from friends/family, while 50% mobile app users find out new apps from their friends/ family members. 39% of Tablet app users find out the new apps from search engine, while 17% users (Tablet app users) know about the new apps from website with app recommondations.
Anyway, the information provided by the market reaserch firm is quite lucrative for device manufacturers as well as for app developers. Reallly, the marketers need to focus on lots of areas such as 'from where mobile and Tablet users are gathering information for new apps', what types of apps they are interested to buy and more.
Via: TechCrunch