Last month, we have discussed about how proliferation of Tablets have become a major challenge for E Ink business. Users are more likely to own Tablet for eBook reading rather than reading on tradition devices, which are currently being provided by E-Ink. Anyway, the advent of portable and high-end Tablets  have swallowed E-Ink's business worldwide, reason is quite obvious that reading books on high resolutions LCD screens (like new iPad) is flawless. That's why, Amazon has decided to launch its color Kindle Fire in the second half of this year, reported by DigiTimes. It's well known that E-Ink  is currently providing the electronics ink technology to both Amazon and Barns & Noble for eBooks reader. The electronics ink creator has planned to to unveil color electronics paper displays (EPD) in the near future. The technology (involved in EPD) are more likely to adopted by Kindle Fire later this year.
The report has explained that Amazon's new color e-book readers will have multi-touch capacitive touch panels unlike to infrared touch panels, which was used in the previous mono-color e-book reader.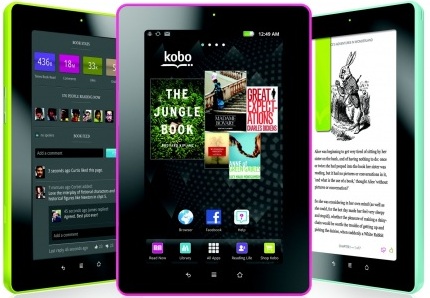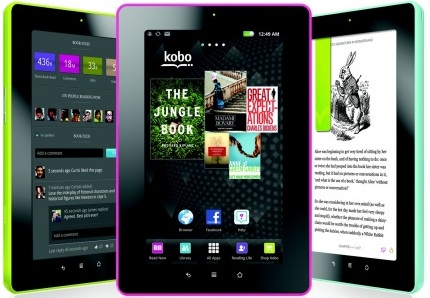 Currently, Apple's iPad is providing multi-color display for eBooks, whereas, Amazon privileges its users a mono-color (gray scale screen) display on Kindle Fire. However, Kindle Fire has proven itself in e-Books reading segment worldwide, but the increasing demand of color readers have enforced the company to shift mono-color display to  multi-color. We might expect a great content push from Amazon this year through its color Kindle eReader in second half of this year.
Indeed, Kindle fire has been implicated in a stage between a full-scale tablet and a tradition black-and-white eReader. It's really very tough for Amazon to decide because Kindle Fire has so far been very successful in the marketing with gray scale screen against full color Tablet like the iPad. Anyway, the time is demanding a color eReader rather than a traditional black-and-white eReader display, and I think Amazon's decision is quite trustworthy and a vast number of users are more likely to get their hand on color Kindle eReader this year.