How the technologies are shifting around the world seem from endeavor of tech-giants such as Microsoft, Google and Apple. Last year, Apple demonstrated its [email protected] project and recently, Microsoft has sparked out a discussion on near-future technology,  where the home appliances could be operated like personal computer. In addition to these, Apple' s iHome project is constantly buzzing around and a vast numbers of folks are yet to experience the technology. The tech-giants have envisaged a concept, where Smartphone and Tablet users could handle home appliances through their devices without appearing physically at the spots.
Currently, Microsoft, Google and Apple are working on their projects and it's speculated that they might accomplish their projects soon in near-future.
Microsoft Dream Project – HomeOS
Microsoft has recently highlighted its HomeOS concept–really, it's an inevitable innovation. Numbers of home appliances with new technologies such as  set top boxes, games consoles, wireless routers, home automation devices, tablet and Smartphones  and security camera are coming in the market every day, but their discreteness have bothered users worldwide. Indeed, I agree with Microsoft on this context that it is claiming to bring all these devices together on a cohesive platform so that one could easily control them.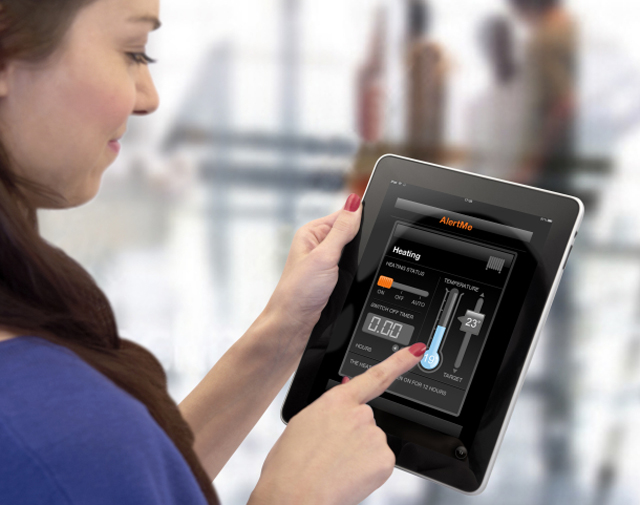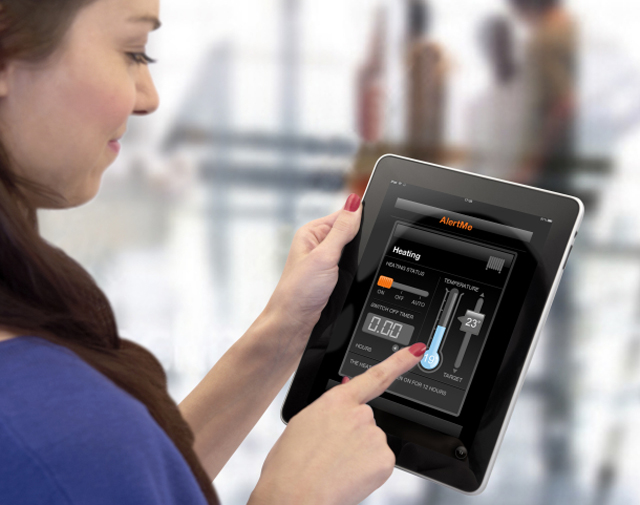 Microsoft stated on its blog, " Pulling all these different systems together into one cohesive whole is a simple and obvious solution, because all this disparate innovation is breeding heterogeneity and complexity that frustrates even technically savvy users' attempts to improve day-to-day life by implementing functionality that uses these devices in combination."
The video might be helpful for you to understand what Microsoft is actually trying to do in near-future:
httpv://www.youtube.com/watch?v=96jJq1MnUzw
Microsoft is trying to create a common management system for various Smart devices in the house through its HomeOS, which is an eco-management software to control home appliances from outside.  For this, user will have to add functionality–which apps they would prefer to run the specific part of the house.
Last year, Google also revealed [email protected] at Google I/O conference, an ecosystem for managing home appliances  such as exercise bike, table lamps and thermostats. Google has primarily focused on electrical gadgets inside the home. Here, the video demonstrates how users can measure and control devices through [email protected] on their Smartphone and Tablet:
httpv://www.youtube.com/watch?v=zD3Q4kJhD5w
Google is going to innovate numbers of apps for specific devices of user home, means if users will have to command their lamp through Smartphone then they will have to install Android app for lamp from Google Play Market. It's pretty clear that Google is now trying to make your entire home like an Android accessory–which would be controlled through Android devices like a Tablet or a "hub". The intention of Google is here to manage all home appliances by simple apps connected over wireless links.
Apple Dream Project
In this context, Apple has some different strategies, it is currently busy in patenting Smarthome energy management system to provide more eco-friendly common management system based on intelligent powerline networking to measure and control which devices are consuming more power in the home. Users will have privileges to control  and command these devices through iPad and iPhone. Like Google, Apple will also avail device "controlling and commanding" apps through its iCloud, besides, the company is also planning to implement the device control through its "Siri" voice interface.
There is a big question when these companies will introduce their innovations? It has been almost one year since the announce of [email protected] by Google, and Microsoft and Apple are still working on their projects. Indeed, users are very impatient to get their hand on these innovations.