Apple is selling its products through online stores, Apple Retail Store and some selected retail partners and I have no any discrimination with the company's monopoly that why it's selling products through some selected stores? We might expect that the company is trying to sustain its exclusiveness in the market what some other premium manufactures such as Bang & Olufsen are doing now. Undoubtedly, the strategy works for consumer point of view but if you think from enterprise perspective it is somewhat embarrassing. Indeed, if the company wants to make a dent in the enterprise sector then it will have to change its stereotype strategies.
Currently, Apple is dominating in the Smartphone (some stats reveal Samsung dominates in Smartphone) and Tablet era with iPhone and iPad worldwide. Recently, a IT market research firm "Context" said that sales of Apple products through non-Apple owned IT distribution channels grew 42% in terms of revenue in the Western Europe in Q1 of this year compare to the same quarter a year before. The sales mounted up in the market due to outburst sales of iPad (almost one million units), sold through IT distribution channel in Western Europe, in the last couples of quarters. The firm has also  reported that iPad sales grew by 180% in the market in Q1 2012 compare to the same quarter of the prior year.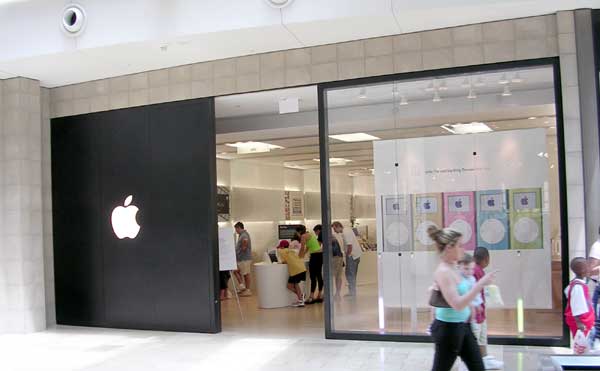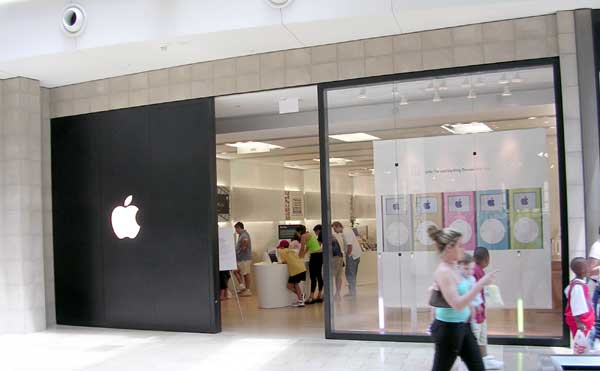 In 2010, when Apple launched its iPad, it was exclusively available in its retail store–the company left little or no stock even for top level retail partners. Company's retail partners endeavored to get their hand of the revolutionary Tablet but ironically they could not do so.
But the scenario is changing, numbers of companies around the world are allowing their employees to use their Smartphone and Tablet at workplace. We could see a warm ovation of Bring-your-own-device (BYOD) in the last 12 months worldwide.  Apple wants to make its penetration among enterprises,  those are seeking to move out from Blackberry and bulky laptops and adopt powerful Smartphone and Sleek Tablets.
Microsoft is going to launch its three editions of Windows 8 worldwide in the second half of this year. According to a report, Microsoft has planned to overtake iPad by next year. Undoubtedly, Microsoft will be target to enterprise sectors–where Apple has poor impression.
Android  has become a great threat for iOS devices—iPhone nad Tablet—worldwide, but due to its security vulnerability enterprises are little skeptic to adopt the devices. Ironically, in the last three months, 5,000 new malicious apps have been detected in Android Market (now Google Play Market). Yesterday, I described that Android has reported 3,325% malware growth in the last year.  A recent report has also stated that numbers of companies are  somewhat precautious about the use of Smartphone and Tablets by their employee during office hours due to security concern. The report stated that enterprises have lack of trust on their mobile devices.
Anyway, the time is demanding little flexibility from Apple side and the company really needs to focus on non-Apple IT distribution channels, recorded 180% growth in the Q1 of this year compare to the same quarter a year back.