Indeed, the demand of Smartphone is increasing with galloping pace across the world especially in the emerging markets. However, we can not ignore the shipments of feature mobile handsets, which are still growing in emerging markets such as India and Brazil year-over-year. A research market firm "Ovum" has recently predicted that Smartphone market would mount up with a compound annual growth rate (CAGR) of 24.9% between 2011-17, while  global mobile phone shipments would grow at a CAGR of 6.3% during the same forecast period. However, the growth of feature phone would be driven by emerging markets. The shipments in developed markets such as North America and Western Europe will be confined to Smartphone devices, where feature phone has meager chance to grow. Despite of these, feature phone is expected to play a venerable role in the emerging markets.  The firm has also estimated that the Smartphone shipments would reach to 1.7 billion by 2017.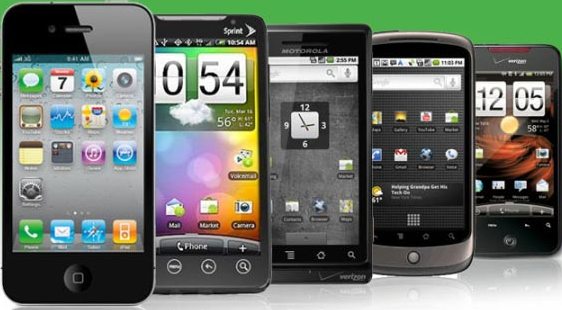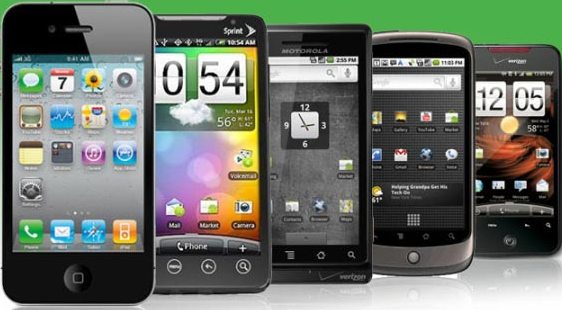 As usual, Android will dominate in OS space over the next five years due to extensive rush of handset manufacturers to work on this platform. It's speculating that Android will become a primary Smartphone platform for number of handsets vendors.  Android-powered devices accounted 44% of Smartphone market in 2011, up 17% compare to the prior year. The leading market analyst firm has also depicted that Android-based devices might dominate to 48% of Smartphone market by 2017, followed by Apple with 27% of market share, up 4% compare to 2011.
Although, Apple's iPhone is expected to be behind of Android powered devices in the term of shipments, but Apple will remain the key player and innovator in the Smartphone space during forecast period. Currently, Microsoft's Windows phone is struggling to grab market share, but according to the firm,  the OS will establish itself as relevant platform by 2017. The firm has also revealed that the teaming-up of Microsoft with Nokia will assist Windows Phone to account 13% of total Smartphone market by 2017, while RIM is expected to have 10% of the market by 2017.
Anyway, Android devices are expected to lure a large numbers of users towards its platform during the forecast period. From the study, it's quite clear that a better future is ahead for Windows Phone. Likewise, BlackBerry is also going to outburst in upcoming years.