It might be weird to hear that Nokia has capitulated before Apple in the battlefield. Although, Nokia is the world's leading mobile handset manufacturer, but Apple is dominating over Nokia in Smartphone space. However, Nokia has absconded from its Symbian platform due to intense competition, and teaming-up with Windows Phone, but its entire endeavor has gone to vain. Yesterday, Apple announced its Q2 earnings report for fiscal 2012, and indeed, it has thrilled everyone across the world. The company generated $39.2 billion revenue in the quarter, up 14.5 billion compare to the same quarter in the last year. On the contrary, Nokia reported $1.2 billion net loss in its last quarter.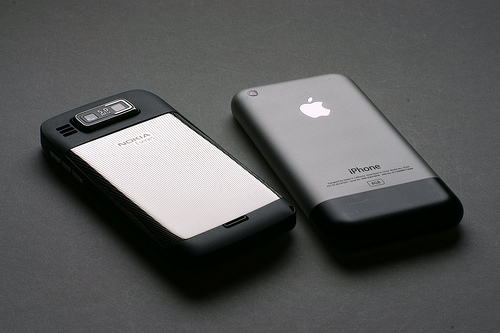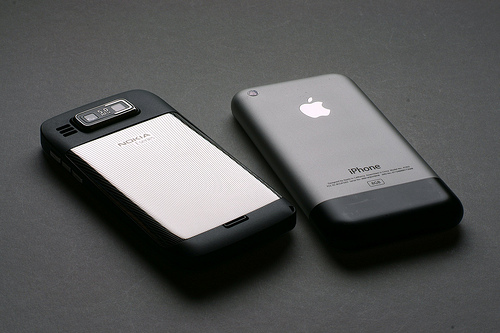 In terms of Smartphone revenue, iPhone accounted $22.7 billion in the Q2, 2012, while, Nokia's Smartphone could manage to generate just $2.3 billion revenue. The revenue from the Nokia Smartphone dropped in the last quarter due to plunge in sales. On the other side, iPhone succeeded to sustain its popularity even after its great last holiday season.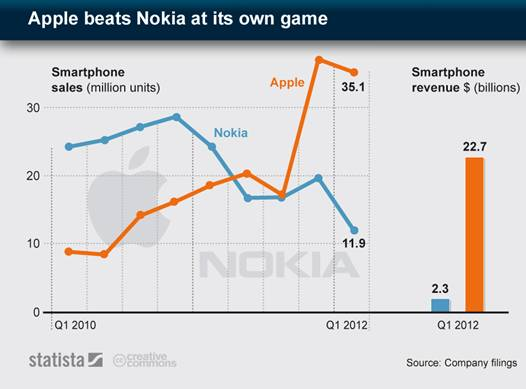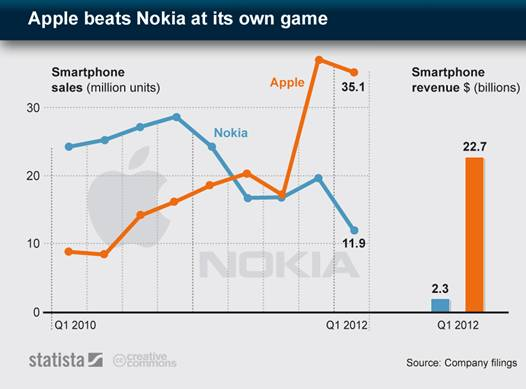 Undoubtedly, the difference in their revenue occurred due to difference in their unit sales and the average selling prices, which affected to Nokia's Smartphone revenue generation. On comparing the average selling price of both, Apple's iPhone had $647 in Q2, 2012, while, Nokia Smartphone had an average selling price of $189.
Apple sold over 35 million iPhones in Q2, 2012, while Nokia sold only 11.9 million Smartphones in the last quarter, representing 51% decline year-over-year. Recently, Nokia  has launched its Lumia 900 model in the US, however, it got a good response from users across the country. The price of the device is quite attractive, available for selling at just $99.99.
Apple has also decided to launch iPhone 5  later this year. At present, Nokia's amalgamation with Microsoft does not seem meaningful and reportedly stated that 2 million unit shipments of Windows Phone. Also, the market share of Nokia's Smartphone is continuously declining across the world, on the contrary, Apple's shares are outstandingly augmenting quarter-over-quarter. Anyway, Apple has beaten Nokia in its own game worldwide, and it's the time for Nokia to re-think about its future strategies.
Image courtesy: Statista