Smartphone market in china is incredibly growing year-over-year. A research analysis firm—Flurry—has stated that China was at 11th notch in iOS and Android activations in the beginning of the last year, but, the scenario has been changed, now it has become the world largest country in iOS and Android activations. In January 2011, the US was at the top with 28% of the world's total iOS and Android activations, while China had just 8% of the activations. But by February this year, China surpassed the US and become number one country in iOS and Android activations. It's expected that China will account 24% of total Android and iOS activations by the end of this month, while the US will have 21%.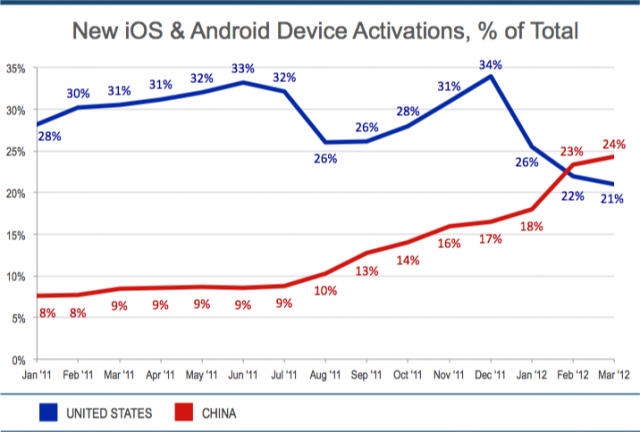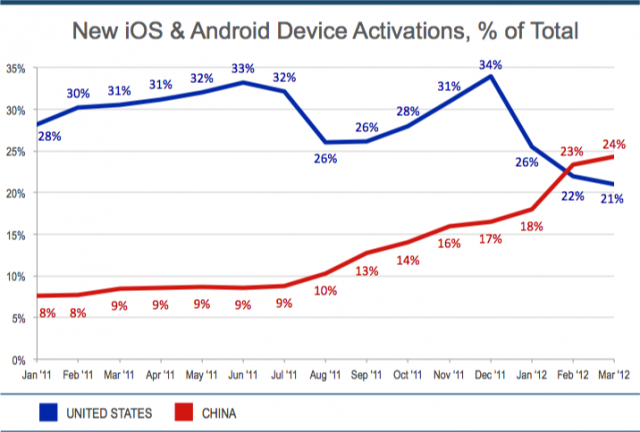 The Firm has revealed that the gap between the US and china has now shrunk in terms of installed base. Presently, China is the world's second largest app economy, and expected to surpass the US soon. The stats clearly depicts that the apps session has been soared by 1,126% compare to the last year. The app session growth has outstandingly been augmenting in some other emerging markets such as India, Russia, Israel, Thailand, Turkey, and Saudi Arabia.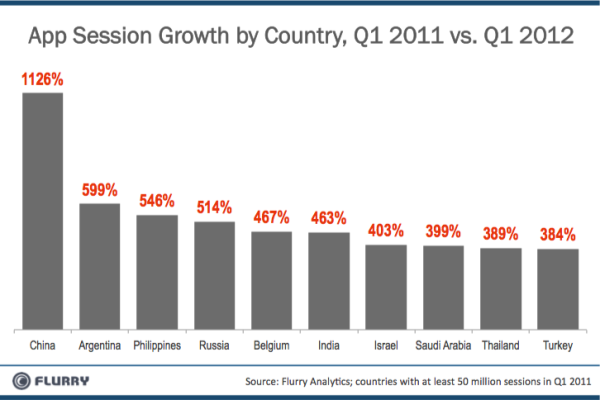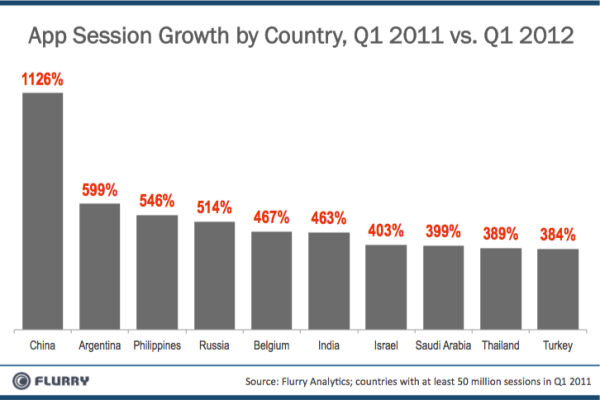 Flurry also investigated the numbers of apps sessions over the past year. The stats elaborates that the  number of session in the US had over two-folds compare to rest top-ten (ranked 2-10) in Q1 2011.  Just after a year ahead,  its total sessions has been declined from 56% to 46% in February 2012.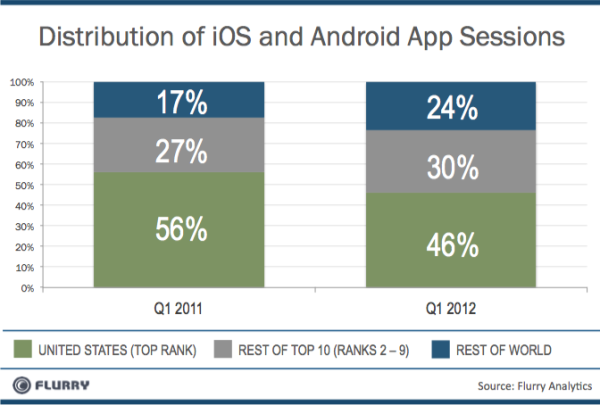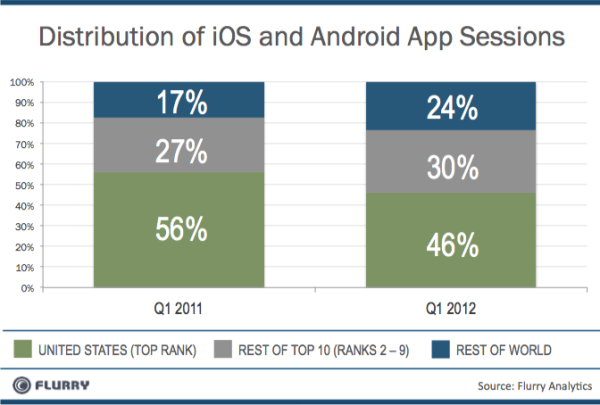 Undoubtedly, China has become one of the largest upcoming addressable markets, in terms of installed base. A recent report from a mobile research analysis site revealed that China grew its mobile download numbers by almost 300% in last year, and astoundingly, 30% of Apple App Store downloads came from the same country by the end of last year. As per the stats,  it seems that the emerging market across the world will play a vital role especially in mobile app session and iOS and Android activations.