The Office package has come as a boon to the Business officials and students whose work is based mostly on the computer. "TheDaily" has now brought good news to the users who have adapted themselves for working on an iPad- the Tablet version of MS Office for iPad is soon to be released. A photograph of the same has also been leaked but no official confirmation has been received for the same from Microsoft.
Microsoft's rumored Office for iPad application includes Excel, Word and Power Point and has the ability to create new documents. A Settings, Messenger and search section similar to that found in Microsoft's MSN and Bing iPad applications were also to be seen. The app reminds of Microsoft OneApp, with a Metro interface, the one found in the latest Windows 8 and the new Windows Smartphone's.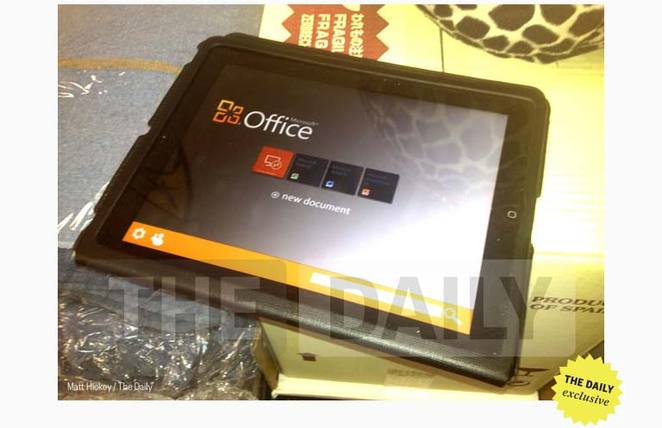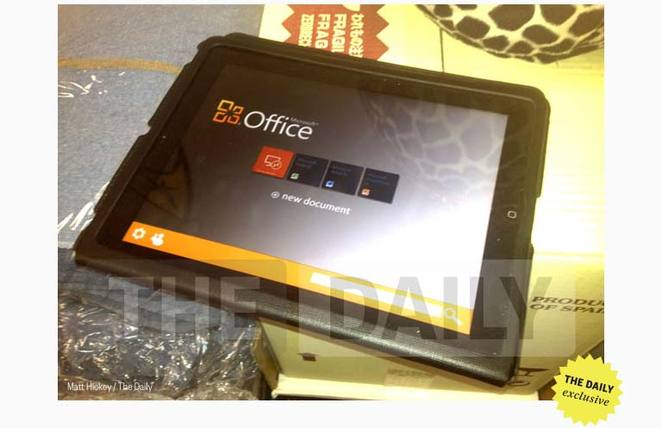 It is quite obvious that Microsoft has decided to make its Office software to be available over different platforms and preferably has chosen Apple's iOS first because of its huge adoption by business officials and other users on a daily basis. Considering the iPad's sale of more than 15.4 million iPads in the most recent quarter,company has taken intelligent move as Microsoft's main business is Office and not Windows. An Android version of Office is also speculated to be under development but no news about any such progress by the company has come out yet. No official news has come about the Office for iPad from the company but we can expect it to be announced in the MWC event which is to be held in Barcelona within a few days and I would expect it to be integrated in the iPad 3 which is to be lunched this March 7th.
The release of Office for iPad shows the company's commitment in bringing its software to platforms other than Windows. The company has taken a good decision by not making Office a unique software built just for the Windows users and has decided to make it available in varied platforms which would prove to help in the betterment of the company. Though for the official confirmation we would have to wait and watch.
Source: thedaily