Microsoft's Worldwide Partner Conference 2011 will kick-off tomorrow – Monday, 11 July 2011 – where CEO Steve Ballmer will deliver a special visionary keynote. In this conference company will showcase vision and strategy for the next financial year and product roadmap for 2012. But the biggest attraction would be the "release" of pre-beta version of next generation "Windows 8" OS, rumors suggest.
"At the WPC11 – Microsoft will release a CTP build of Windows 8," reads a tweet from Twitter account @MSFTtm, who is known to share accurate details on Windows 8 builds previously. This also makes sense as company is widely expected to release its public beta of Windows 8 in September this year at BUILD developer conference.
In May this year, at developer conference in Tokyo, Microsoft CEO Steve Ballmer was caught mentioning Windows 8 first time. Later, it was confirmed that company is almost ready with the next version of Windows OS when first preview was unveiled at D9 conference in June.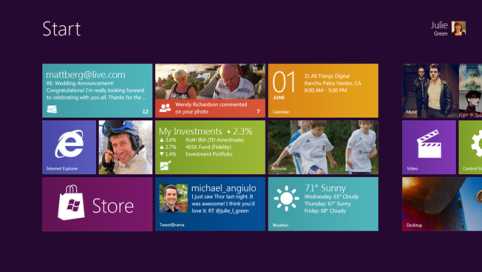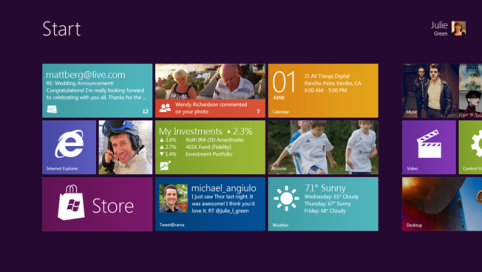 Interestingly, Ballmer has claimed that next generation of Windows OS will be "pretty important". Speaking at Imagine Cup 2011 in New York on Friday, Ballmer said "What's Windows 8? How do we drive it? What do we make happen? What are the key phenomena? When do we get to release it? How do we make it better, and better and better? Yes, there are some other guys we compete with. Boom we've got to do better, and better, and better, and better, and better. It's pretty exciting, pretty exciting stuff."
If Microsoft really goes ahead with the release of pre-beta version of Windows 8 in WPC next week, it would be untraditional way as company is known to release the bits of earlier version of Windows OS to developers first. However, this will result in the much hyped expectations from market which will benefit Windows 8 at the time of release somewhere in 2012.
According to WinRumors, company will take the full advantage to charge up all their partners for Windows 8 through this event. Company is expected to spill further substantial information on Windows 8 next w eek and likely to share a second "building Windows 8″ video.