One of the fastest growing micro-blogging-website Twitter is going into another fund raising process which could be the biggest fund amount in the history of the company. Till date Twitter has raised total $160 million in its four years history and efforts are being made to double the amount with new round of funding. Company is mulling yet another round that could end up raising U.S. $200 million, as per Peter Kafka – a social media analyst.
In last couple of months Twitter has gone through various strategic changes. Despite of having extraordinary exposure and growth, company had been criticized for not keeping any revenue model on the table of discussion with investors. It has been resulted in a "paid tweets" model launch few months back. In order to boost the marketing efforts, Co-Founder Evan Williams had to step down to its successor Costolo, then COO of the company in early October this month.
As per the source that is familiar with the company's thinking, Twitter isn't actively seeking new funds, but has been fielding inbound requests to invest in the company, and that the volume of inquiries has spiked recently: : "People have called them. At some point they're going to consider if it's a good idea or not." On the other hand another source says the company has told investors it contemplates raising "a very big round" — $200 million or more.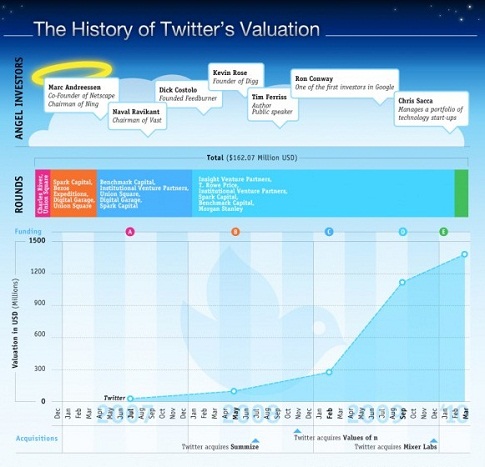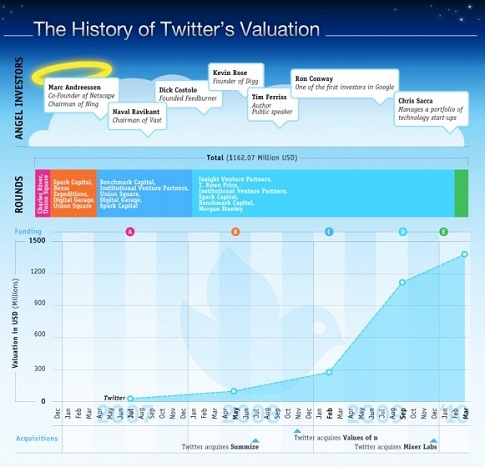 Twitter spokesman's Sean Garrett's response: "We don't need the money and have made no decisions about additional financings."
Twitter fund raising activities has been very ground level till date. Besides $100 million, which company raised last year, there has been few small million dollars funding by various rounds in four years. Analysts feel that company really doesn't need any new funding at this point of time. With 300 employees, substantial infra costs and little revenue, company always be in need of money for various operations like marketing and promotions which are going with great guns these days.
But its hard to believe that without any major expansion, expenses or investment company is able to burn out most of the $100 million which got just last year. There are high chances of a big chunk of such amount is drying in the bank. Despite of all such predictions if Twitter goes for a new round of funding, it will really disappoint Google who is trying hard to take over Twitter to establish itself in a social media industry.