It's not many days over when Apple did sense future dent in its unchallenged iPad territory by other competitors like Microsoft & HP. Before Apple started working on the future strategy to avoid any pie to share, BlackBerry makes it further more difficult by announcing "BlackPad" – a BlackBerry Tablet PC which will be launched by November this year, according to the latest Report by Bloomberg.
Just a few days back Steve Ballmer, CEO- Microsoft Corp, announced company's Top priority to launch iPad's rival in the market. With this further blow by BlackBerry, it's quite clear that tough days are ahead for Apple to keep its iPad market intact. BlackBerry's Tablet PC will have roughly the same dimensions as the iPad, which has a 9.7-inch diagonal screen. The device will include Wi-Fi and Bluetooth wireless technology that will allow people to connect to the Internet through their BlackBerry smartphones, Bloomberg said in its report.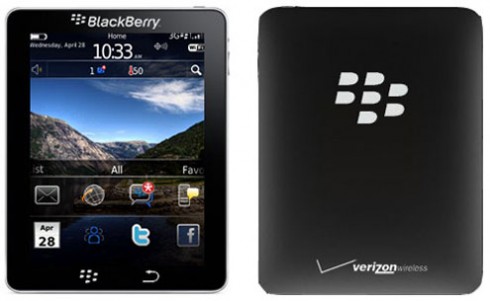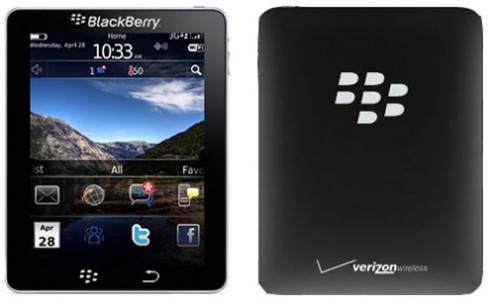 After Apple's announcement of the Sales figures for iPad, all companies are getting set for the race in next coming few months. Apple, based in Cupertino, California, last month said it sold 3 million iPad tablet computers in 80 days after they debuted in the U.S.
The biggest question we have about a BlackBerry tablet involves the keyboard. If you're into physical keyboards, in our mind, the BlackBerry stands out among other devices with this feature. However, physical keyboards and tablets don't really mesh. In any event, we hope RIM doesn't decide to include the click-screen that make the BlackBerry Storm and Storm II such "fun" to use.
RIM is busy readying BlackBerry OS 6.0 for release; the new OS, which includes a new browser, better media options and tighter social network connectivity, looks like it just might be what RIM needs to recharge the BlackBerry brand.
It would be interesting to see how exactly Apple is going to handle all its competitors and what strategy iPad's future competitors would be adopting to cut short iPad's market. In any of the ways, it's not going to be an easy task either for Microsoft, Blackberry or HP. Apple's iPad huge success has got a huge rack of applications which users can use on their need and likeness. Currently, Apple has more than 225,000 apps on its iPad shelf against RIM who has apparently 6,000 such apps for BlackPad.
Analysts feel that RIM will capitalize on the BlackBerry's e-mail capabilities and the phone's popularity with corporate users. The tablet will be closely integrated with the smartphone's e-mail system and will have similar security for messaging where RIM core strength lies till date.
Ultimately it will be price who will be a key factor in the success of BlackPad. There are many BlackBerry users who also use iPod or iPad but would be interesting to see whether Android and IOS users would also fell for BlackPad.
We ask our readers what they think about boiling Tablet PC market. Once launched, whether they would like to go for BlackPad?