According to tracking service GegaTweet, Twitter, a type of micro blogging website, has crossed 20 billion tweet mark from the time of inception. Twitter just took 2 months to reach from 15 billion tweets to 20 billion and five months from 10 billion to 15 billion which ensures that further popularity of the microblogging service will be accelerated.
Despite of facts that GegaTweet figures are unofficial, Twitter indicated earlier this year that they're seeing more than 50 million tweets per day. Interestingly company never lost the charm among the visitors but faced multiple issues from their investors and from its infrastructure stand point. Few months back, investors were on ready to draw a line in absence of revenue generation model from twitter. At the time of FIFA world cup 2010, company faced several issues with its infrastructure when people find the services interrupted several times due to the load.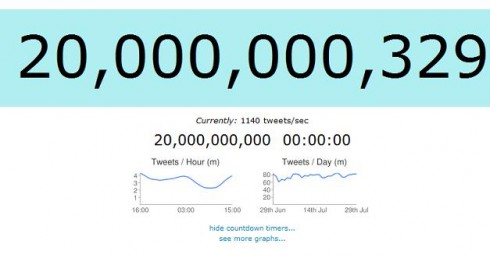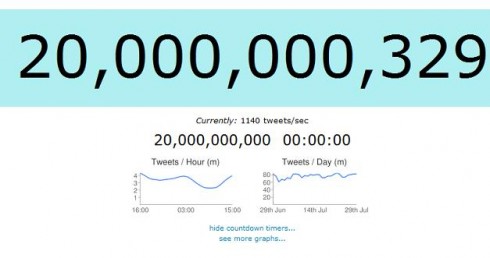 Do you think you have substantial contribution to make Twitter reach at this level. Do share with us in comment section.