The under-display camera could soon be a reality as Samsung is gearing up to launch the smartphone with an under-display camera in 2020.
Samsung has reportedly begun the large scale manufacturing of a new smartphone which will have an under-display camera. The South Korean company may come out with this new technology as early as next year. This technology, called hole-in-active-area or HIAA2, will use the same technology that is used in the hole-punch displays of the Galaxy S10. Let us look at this in a little more detail.
If we go by the obvious, this technology should be released in either of the Galaxy S11 or the Galaxy Fold 2. However, smartphone leaker Ice Universe claims that Samsung will be introducing a new smartphone altogether to showcase under-display camera technology. This might be explained by the fact that the under-display cameras are going to have more issues than its predecessors. The prominent among those issues is that of the distortion of light. As the light passes through glass surfaces, the issue of blurred images persists here as well. This is the reason the South Korean giant is trying to solve this issue, along with others, by implementing algorithms.
Under Display Camera: Hole-punch out of fashion?
While under-display camera technology would be seen as many as the natural progression from hole-punch cameras, it would be wise not to write off the success of hole-punch camera technology this soon. One of the main reasons for being sceptical is the stability which is still a challenge to achieve in the smartphones loaded with new technology. In fact, it isn't far-fetched to expect this to get the same reception which the notch received upon its launch. While people weren't happy with the notch at first, it could be found everywhere as time passed on. The same can happen with the hole-in-active-area. In an era which is moving towards notch-less full-screen displays, this technology is just an eventuality. It is just a matter of time. Most of the device manufacturers are gearing up to launch their next smartphone with a hole-punch selfie camera. Samsung Galaxy S10, S10+, Honor 20 Pro and the upcoming OnePlus 9 are the ones that offer hole-punch camera technology.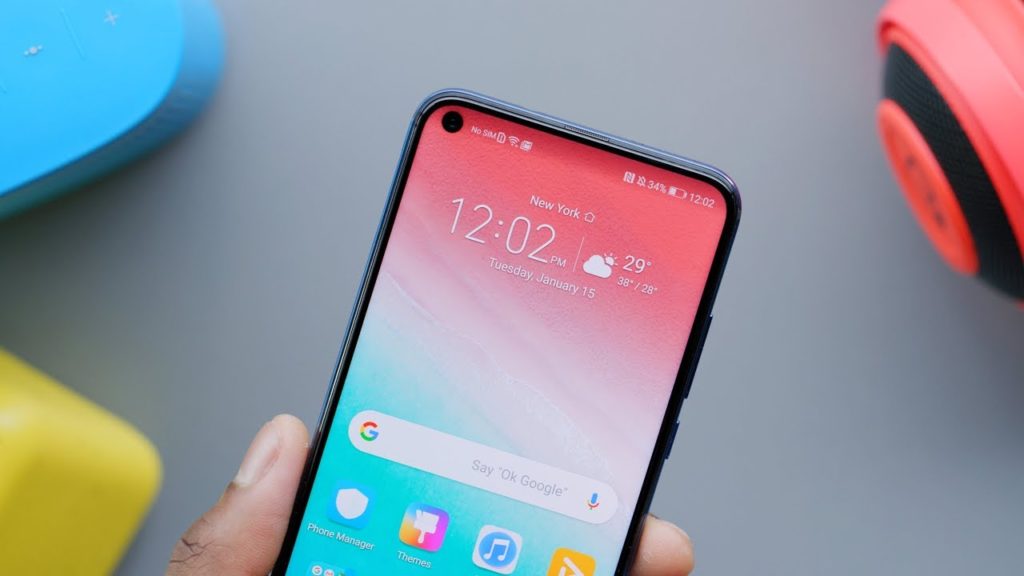 Samsung, however, isn't the only smartphone player working on under-display camera technology. Oppo also announced that they are working on something similar, which they named as Under Screen Camera (USC). Other OEM manufacturers like Xiaomi can to this in no time, given the fact that the former has been known to be toying with this technology as well.
With Samsung all set to be launching its revolutionary, as well as heavily leaked, Samsung Galaxy S11 next year as well, it is aiming to go all out in the smartphone market. However, as reports claiming that Samsung may merge the Galaxy S and Galaxy Note series early next year, it points towards a radical time at the South Korean company. Whether or not it is going to help in gaining an edge over its competitors remains to be seen.