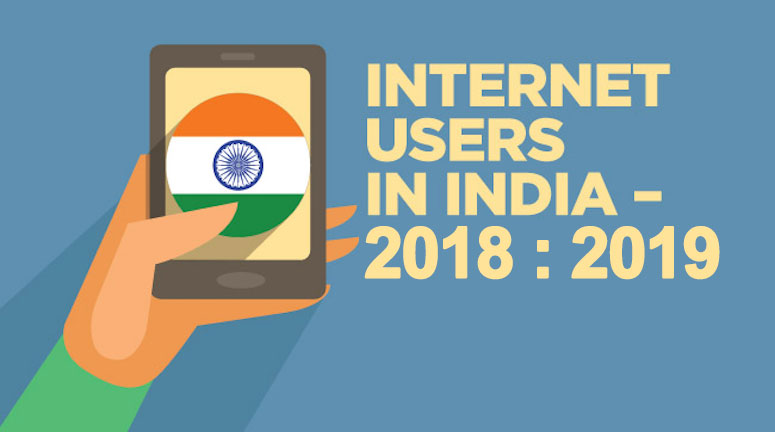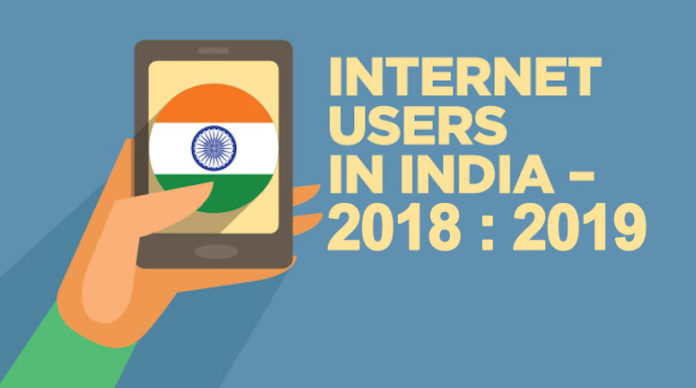 The number of Internet users in India has exceeded half a billion people in 2018! Fixed at a whopping 566 million, this success has been urged on by rural internet growth and usage.
In consonance with a report on digital adoption and usage trends in India, compiled by Kantar IMRB's Icube 2018, the number of Internet users in India grew 18% annually. This figure is estimated at 566 million as of December 2018; a considerable 40% internet penetration in India.
The report further highlights the probability of double-digit growth for 2019 and estimates that the number of internet users in India will reach a huge 627 million in 2019.
On accounts of the total user base, 87% which roughly encompasses 493 million Indians are called "regulars" and have accessed internet in a span of a month. Out of this 493 million, about 293 million users hail from or dwell in urban India. A staggering 200 million active users are from rural areas. And what comes not so alarmingly is the fact that the most common device to access the Internet is a mobile phone, accounting to a dramatic 97%.
Internet Users In India 2018: Sweeping Right Into Rural Lands!
Internet users grew by 7% in urban India, reaching 315 million users in 2018. But that doesn't leave rural India lagging behind any far. In fact, the accelerated adoption of digital technology in rural India has registered a staggering 35% growth in the internet user base as compared to the last year. Considering the rural landscape and now marked roughly 251 million, this count is projected to reach 290 million by the end of this year.
"It is fascinating to note that the digital revolution is now sweeping small towns and villages perhaps driven by increased accessibility at affordable data costs. The increase in the usage of digital in rural India, where more than two-thirds of active internet users are now accessing the internet daily to meet their entertainment and communication needs," KantarIMRB managing director Media and Digital Hemant Mehta.
The report further adds that increased availability of bandwidth, cheap data plans and increased awareness driven by government programmes have been able to somehow connect the wide gap that existed between urban India and rural India. The internet penetration rate in rural India has also increased from 9% to 25% within a span of 3 years.
Bihar turned to be the ace state in this space of perpetual growth! Across both urban and rural regions, Bihar registered a growth of 35% YoY. Bihar is closely followed by Odisha.
Making the Internet an Inclusive Platform:
The gender gap in the digital spectrum is now bridging in!
According to the report, women constitute about 42% of total Internet users. Apart from establishing their presence merely in terms of numbers, women sect is equally active in the digital world, equally engaged over the Internet as men.
"The Internet is transforming the way consumers and marketers interact with each other in today's digital world. Kantar IMRB's ICUBETM; which has tracked the digital revolution in India for the last 20 years, provides key measurement metrics necessary for planning any digital marketing or communication initiative."- Preeti Reddy, CEO, Kantar South Asia.
No doubt, that "Digital India" has embarked on an unstoppable journey towards rural India, but the digital literacy gap cannot be ignored, which still persists in the interiors of modern India, and is reflective of light zones of stark under development.
Keeping tabs on the development, which is mostly an up-hill climb rather than a fast tumble, one may relax with the steadily growing digital space in rural India! According to Cisco, about 59% of India's population will be using the Internet by 2021.