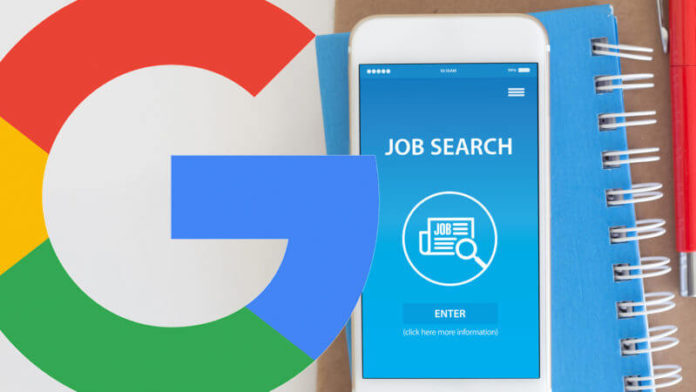 In a developing country like India, it is very difficult for people to find suitable jobs that match their qualification. Nearly 31 million Indians are jobless and searching for a right platform that will help them land dream job they've been waiting for. Recently Google took an initiative towards this problem by launching a new search experience that makes it easier for the job seekers in India to find the right job matching their qualification. The feature will help internet users to search the most suitable job, such as the one that is available near him or a job that allows him to work from home.
This new search feature was first announced at Google I/O in 2017. It is an innovative way created by Google to connect the users with the employers and help both the ends in fulfilling their requirements.
Google has introduced a new section to list jobs on the search result page. Going further an internet user can search for a job by making use of job-related keywords such as "jobs near me", "jobs for students in the first year", "jobs for women", "work from home jobs" etc. On the search result page, he will see a long list of jobs to choose the one that best matches their qualifications and expectations.
But that doesn't mean that Google has set its eye on the revenue generated by the job sites like monsters.com or shine.com. The search engine giant is committed to restricting itself to display the list of jobs only – at least for now. Google has said that it is working with a number of organizations including Aasaanjobs, Freshersworld, Headhonchos, IBM Talent Management Solutions, LinkedIn, Quezx, QuikrJobs, Shine.com, T-Jobs, TimesJobs, and Wisdomjobs from across the industry to bring more job listings.
When a user searches "jobs near me" on the search engine a lot of options appears on the search result page. To choose the most appropriate one there are filters that will help him pick the best option. Google search users can make the results more on point by refining them on the basis of company type, job profile, location, title, or date posted. Google also allows users to bookmark relevant listings and revisit them in the future.
Similarly, there is a bell icon present which is called "Alerts". It sends an e-mail notification whenever a new and relevant job that matches the criteria mentioned by a user becomes available.
The new jobs search experience will be available in English on the Search app on Android and iOS, in Google search on the desktop and mobile. This new platform is totally different and innovative and user-friendly in every manner making it easier and comfortable for the user to get employed and find the perfect job.
Talking about why Google has chosen to bring this new job search experience in India, Rajan Anandan, Vice President – Google India, says "We know that people turn to Search while looking for a job. In Q4 last year, we saw more than a 45% increase in the number of job search queries, and this number is continuously growing. However today, the job search experience is not always effective. On the other hand companies — especially SMEs —  that are the largest job creators are often unable to make their listings discoverable. This new job search experience powered by our partners and our open platform approach attempts to bridge this gap".
He also expects that the new feature will help internet users find their dream job with much more convenience by leveraging Google Search.
In today's world when getting a good job or just getting employed is a dream, Google's initiative is no less than a ray of hope for all the unemployed internet users. Whether they are new graduates looking for jobs or single mother looking for ways of earning this new search engine feature will help everyone in the best way.