In a press release posted on their blog, Google has revealed a startling new feature of the  Google Pixel 2 and Pixel 2 XL smartphones. Interestingly, the feature didn't catch the sharp eyeballs of even the top reviewers worldwide. According to Google, both of their 2nd generation flagship devices feature a custom-designed co-processor known as the "Pixel Visual Core".
Google states that the Pixel Visual Core is a dedicated chip for image processing, featuring 8 Image Processing Units, with one Cortex A53 core, DDR4 RAM and a solitary PCIe lane. Each core will sport 512 Arithmetic Logical Units (ALUs), and the IPU can perform over 3 trillion operations per second on a mobile power budget.
So what can this chip do exactly? The Pixel Visual Core will be responsible for processing all HDR+ routines. By shifting this workload from the all-purpose processor to a dedicated custom image processor, Google expects processing to be 500% faster on its new Pixel phones, at a tenth of the energy cost compared to the default image processing in the Snapdragon 835 SoC.
The trend to integrate dedicated chips in smartphone design is nothing new. Google integrated the Android Sensor Hub in the Nexus 5X and Nexus 6P to monitor phone movement. Apple and Huawei, both are reportedly including dedicated AI chips in their newest flagships. However, this is the first time that a market leader like Google is including a dedicated image processor.
A lot has made out about the Pixel cameras. DxOMark rated the original Pixel's camera at 89, the highest ever at the time. Google now claims that the Pixel 2 has the best camera in a smartphone ever. Their claims also seemed to be backed by an early review by DxOMark, who gave it to a mind-blowing 98 score! The importance of the camera in today's smartphone market cannot be overstated. With most high-end flagships all banking on very similar features, camera quality is something that truly sets the best apart. If you need an indication of just how important the smartphone camera is today, just look at the Essential PH-1, which tanked hard, thanks in large part to its poor camera.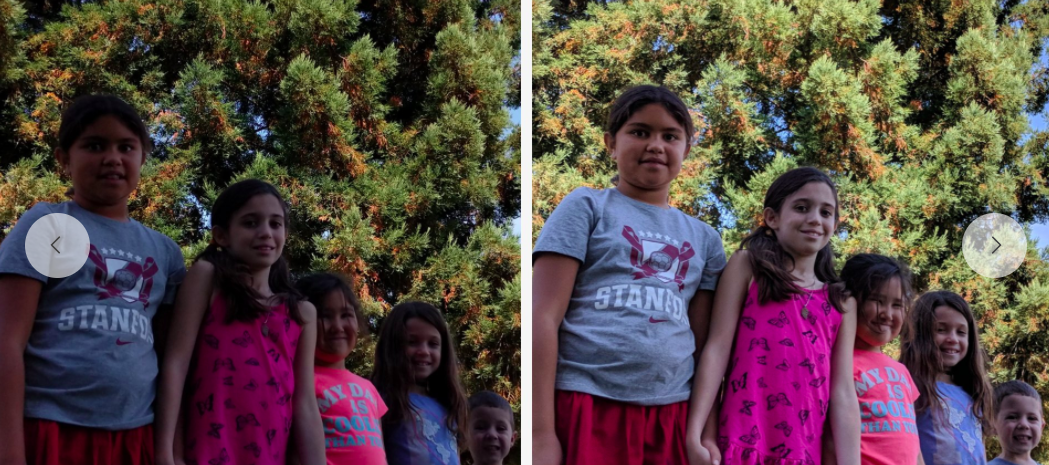 Different companies seem to be taking different approaches to tackle their smartphone camera. Most are going the dual camera route, with a second wide angle sensor or monochrome sensor. Google seems to be forging a path of their own, eschewing the dual camera trend in favor of software and processor enhancements.
The biggest surprise here? The Pixel Visual Core isn't even enabled yet! That means that the Pixel 2's amazing camera will get even better in a few months when Google enables it through a software update. The Pixel Visual Core will reportedly be enabled in the upcoming Android Oreo 8.1 update, with future support for third-party applications also planned.
While many initial impressions of the Pixel 2/Pixel 2 XL may have been mixed, especially in terms of design, it looks like Google may once again delight the market with their innovations and amazing software experience. The Pixel 2/Pixel 2 XL will surely be the smartphone of choice for photography enthusiasts and photography-centric social media app (Instagram, Snapchat, etc.) users.