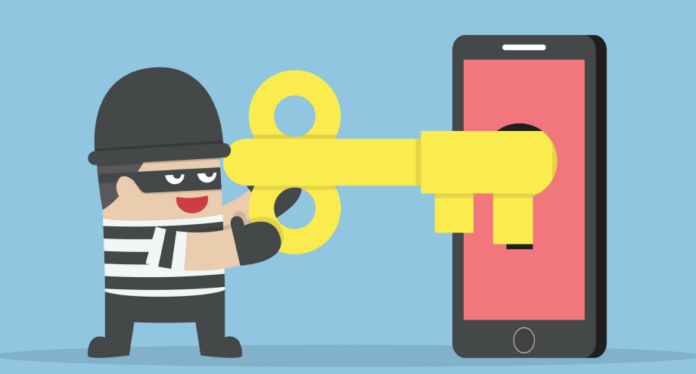 Smartphones have become an integral part of our daily routines. Every person has a smartphone given that smartphones are now available at unthinkably low prices. Reports from Statista forecast that smartphone users will reach 2.08 billion in 2016.
Smartphones are not just fancy devices; it has taken connectivity to another level. People rely on cloud storage more than ever. While a lot of personal information are stored, smartphones are also used for transactions. The raging growth of virtual wallets and banking apps have opened up a vista of opportunities to make transactions in one-click. To make a transaction happen, it is but obvious that sensitive data like account information, passwords, etc. comes into account. Our smartphones know everything and have a backup of our private information via pictures, calendars, chat logs and notes. While connectivity has made our lives easier, it has also exposed our information to a lot of threats like getting infected by viruses and malware, hacking and breaching of smartphone's security, identity threats, etc.
It is important to be aware of essential security layers to protect from vulnerable software and keep all the data safe. Here are some important things to know to protect from identity theft while using smartphones:
Avoid Public Free Wi-Fi Networks
Public free Wi-Fi networks make it easier for hackers to hack any connected device. When you connect your device to Wi-Fi network, it shares many personal information like your identity and location. There are some serious problems with public free Wi-Fi network like its free nature makes way for snooping and could be full of adjusted machines. If you are accessing something sensitive on public Wi-Fi like online banking or likes of such, try to do it on encrypted websites. HTTPS helps you to switch encrypted pages. A VPN connection will protect you if you use public Wi-Fi connection regularly.
You can disable the option on your smartphone to connect with available Wi-Fi networks and Bluetooth devices automatically.
Be Alert About Your Phone's Apps
Do not use unofficial resources to download and install apps because it makes your Smartphone vulnerable to hackers who might steal data for identity theft. It is always recommended to use official app stores to download apps. It is a technique for attackers who load games or phone tools with malware. Most of the apps request a lot of information from you, like your location, passwords, access to other apps and your text messages. If you do not want to share your private information, then you can deny access. You can also check the permission of installed apps, and if you find anything out of order, you can deny the access.
If you want to stay safe and avoid third party apps, you can make changes to your Android mobile phone's settings by following these simple steps-
Go to Settings
Choose Security
Uncheck – "Unknown Sources: Allow installation of apps from sources other than the Play Store."
Do Safe Web Browsing and Beware of Phishing
It is always important to look for "https" in your URL while browsing or shopping on your phone. It provides an added level of security for web browsing and at the time of exchanging any private information.
One of the popular ways your security might get breached is when hackers send emails with attachments that contain malicious code. This attachment could potentially infect your phone, so do not download the attachments which are sent by the unknown source. Cyber attackers use phishing techniques to steal your identity, withdraw money from your account and open credit card accounts in your name. Use updated antivirus to protect from phishing and malware.
Activate Remote Device Locator
Remote device locator is the easiest way to locate your device in case your phone gets stolen. You can install a dedicated app and take advantage of this feature, but remember to turn on your device's location permanently without fail.
Many brands have their own feature like iOS has "Find my iPhone", Android has "Android Device Manager" and Microsoft has "Find my Phone".
Android Device Manager locates lost or stolen devices. It lets you:
Locate device associated with Google account
Erase complete data on your phone
Reset device's screen lock or PIN code
Encrypt Your Data
Encryption is the best way to protect your phone's data from hackers and thieves. If your phone gets stolen, the thief can simply plug your phone into a computer device and get complete access to your phone's data. However, with encrypted data you are safe because no one can get access to encrypted data on another device.
According to Google –
Once your device is encrypted, all the data in your phone gets automatically encrypted before committing it to disk and automatically encrypt all data before returning it to calling process.
If your phone has this feature, enable it without fail:
Plug in your phone with power cable and allow the battery to charge
Open Settings
Choose Security Menu
Select Encrypt phone option
Select Next and Confirm your PIN Code
Wait for a while to reboot your device several times; it can take up to 30 minutes or more