Mozilla is taking the smartphone, rather feature phone, market head-on in collaboration with Indian companies Intex and Spice. Powered by Spreadtrum Processor and based on Firefox OS, the company is launching $25 smartphones in India and Indonesia. The phone will reportedly be launched in July this year. The actual specifications of the product have not been revealed but a reference design discloses Spreadtrum SC6821 processor, 3.5″ HVGA touch screen display, integrated WiFi, Bluetooth, FM and camera. The phone is almost perfect for all those users willing to make a switch from feature phone to smartphones or making their foray into the world of mobile devices. But the major discussion here is whether Mozilla is attempting to take on the smartphone market or rather mutilate the feature phones in India to mere nothings.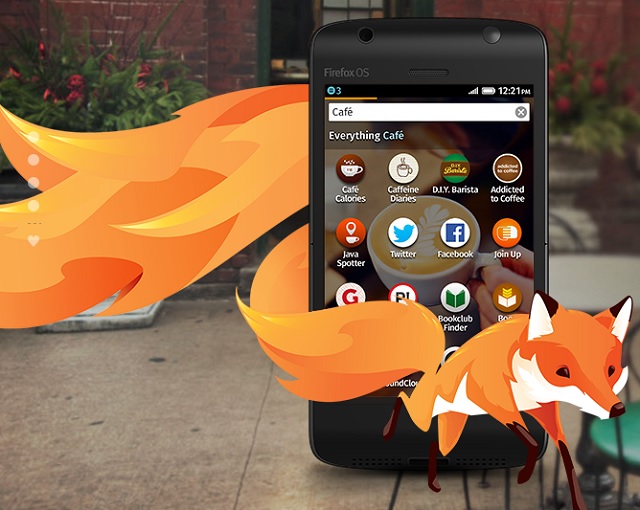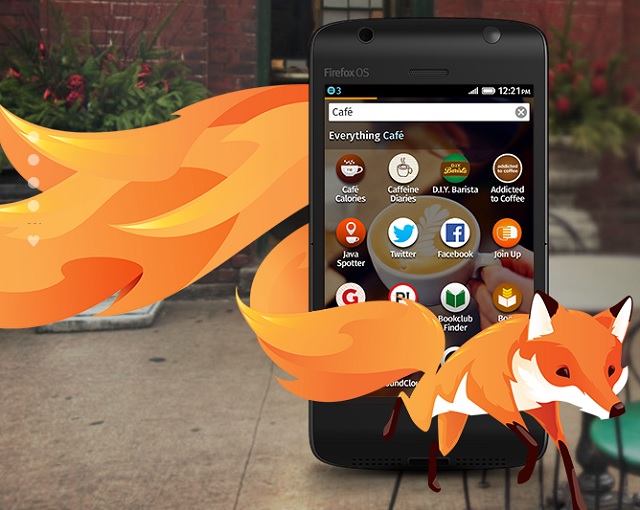 Smartphone or a Feature Phone?
Unarguably, the smartphone market in India is price sensitive. 78% of smartphones shipped in India in Q1 2014 were below the range of $200 and the low-price smartphone phenomena continues at the global level as the average selling price of smartphone has been declining constantly for last few years to reach $260 in 2018. The smartphone penetration in India is below the mark as of now. India is the second largest country by the number of mobile subscriber with 933 million mobile subscribers but the total smartphone shipments reached at the end of Q1, 2014 remain at a meager 91.59 million – a mere 9.8%. This leaves more than 90% of mobile subscribers still in possession of a feature phone which they are more likely to upgrade. This portrays a huge opportunity-window for the vendors provided they come with cheaper smartphones. But the price at which Mozilla is venturing in the mobile phone market might kill the feature phone business as well. The feature phones in India start as low as $18-$20, while the Mozilla is launching its smartphone for $25. Getting a more functionally enabled phone just by investing another $5 seems a real wise move.
Indians tend to shy away, at first, from the technology due to lack of awareness and education about it and refrain from sending a huge amount of money. But a web-browsing enabled touch-screen cell phone with a camera, bluetooth, wi-fi, and preloaded app store seems a more mature, money-wise investment. Mozilla is duly optimistic about the smartphone expecting the shipment to reach 10 million units in the next 12 months. Moreover, the updated version of Firefox OS gives enhanced POP3 support, offers better gaming and messaging capabilities.
Feature Phone Vendors To Witness Strong Competition
The launch of $25 smartphone also presents a great challenge for feature phone vendors, especially Samsung and Nokia, in India. Nearly 71% of mobile phone sold in India during Q1 2014 were feature phones. Of this, Samsung Electronics Co, Ltd. (KRX:005935) and Nokia Corporation (ADR) (NYSE:NOK) has grabbed the biggest chunk of the pie. While Samsung is riding high with strong sales of its smartphones, Nokia is on bigger threat as the the company contributed just 4% to smartphone sales in the last quarter and majority of its revenue came from feature phone sales. Besides, homegrown vends, such as Micromax, Karbonn and Lava, will face the heat as feature phone sales are still the main drivers for the these companies.
The 'Firefox' Way May Have Less Apps
Mozilla $25 smartphone would be powered with relatively new Firefox OS. But the insiders at Mozilla believe they have a better chance at competing with the other new OS – be it Windows Phone 8 or Tizen. The biggest advantage with Firefox is that it is based on advanced HTML5 that is becoming popular among app developers. On the flip side, it will face the same problem Windows Phone 8 OS or forked Android going through due to the scarcity of apps. However, considering Mozilla Firefox is here to kill feature phone, its quite unlikely that availability of apps would be a considerable factor among feature phone users.
"With a $25 price tag, there is no price gap between a smartphone and a feature phone. This attractive price point would help motivate feature-phone users to switch to smartphones," said Mozilla Chief Operating Officer Gong Li.
It will be interesting to watch out for the effect of $25 smartphone on the life-span of feature phone. The device may face severe competition in the smartphone market but at this cost, it will be the first choice for people going for a feature phone. The Firefox OS may present certain navigation problems but in India – a price-sensitive and less app-driven market – it could end up attracting the feature phone customers right away. Besides, it will go a long way in attracting students who are about to buy their first mobile device as a touch-screen with a camera phone and can still be a novelty in the interior parts of India.