The news of Facebook Inc. (NASDAQ:FB) introducing Fb NewsWire is all around the web. And why not? It directly relates to people responsible for creating and broadcasting information across online social channels – Journalists. Facebook has tied up with NewsCorp owned Storyful to ensure it delivers the promises made to most impact worthy user groups on the network. Storyful's discovery technology ensures that only the best, authentic and original content must be provided while Facebook, which has made rapid changes in its EDGE ranking algorithm lately to deliver the most relevant content to users, was exploring options to segregate its NewsFeed content based upon various parameters. The Fb NewsWire easily buckets all those breaking-news hungry journalists who stay tuned to Facebook in hunt for some fresh piece of content coming through their friends, network and liked pages. With Fb NewsWire, journalists could zero-in on a single page leaving the most important job – hunting original content – on Facebook and Storyful.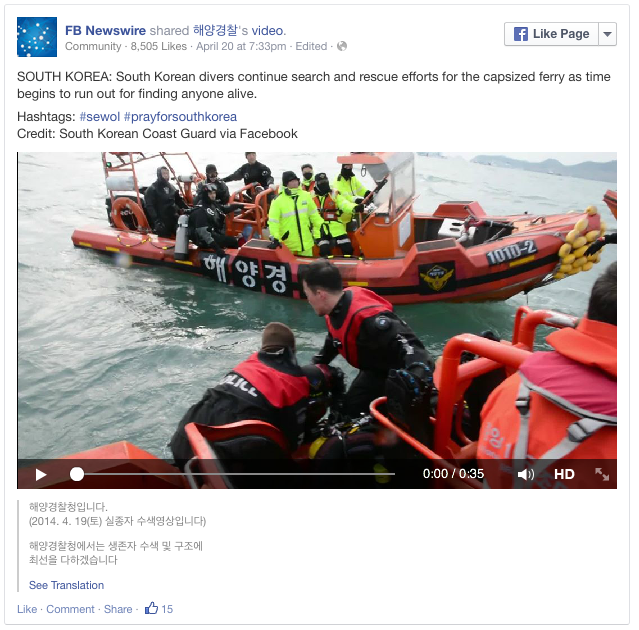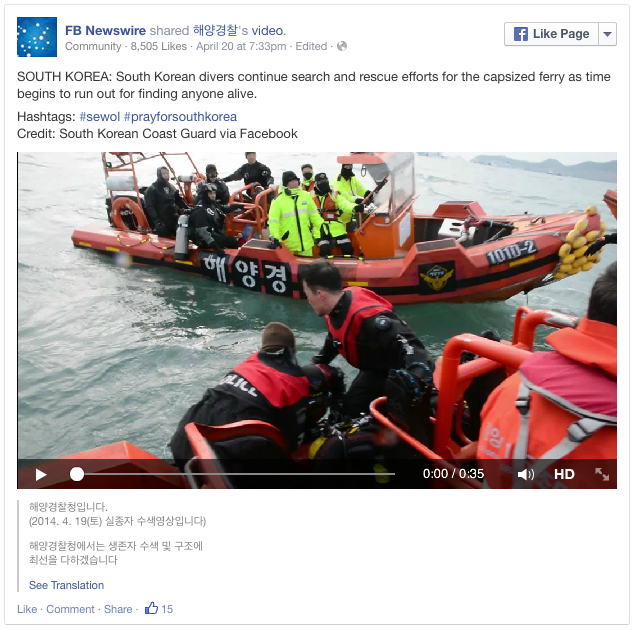 The launch of Fb NewsWire has pitted Facebook against Twitter. The latter, undoubtedly, is the most preferred channel for journalists to consume fresh content. However, 140 characters limit and availability of various bots and auto-tweet tools has made Twitter too fast to follow. This is resulting in an agitation among journalists where they need to scroll hundreds of tweets to keep themselves well tuned with the happenings around. According to Phew Research, 30% in the U.S. consume news from Facebook compared to only 8% who get it from Twitter.
There is an old aphorism that says, "Think 2 steps ahead before you actually take a step ahead".  Apparently, Facebook knows this all too well, the partnership with Storyful not only helps Fb NewsWire to aggregate content from all Facebook users, but it also ensures that each and every content on the platform is verified and approved by the industry's best editors. This easily fishes out those sources and marketers who mostly copy others' content and reproduce in their own words. Journalists following Fb NewsWire won't be bugged with similar information repeatedly.
Facebook, however, knows that most of the journalists are on Twitter and the process of delivering news in their comfort zone is a much easier job than to convince them to join a Facebook Page. Therefore, Facebook has introduced a Twitter handler of FB NewsWire @fbnewswire to poach journalists from twitter.
The real-time news war is already on and Facebook leads in referral traffic to sites. According to the latest report, Facebook contributes nearly 22% of the total site traffic and referral traffic to media sites grew by four folds in 2013 when compared to the previous year.
It would be interesting to see if Facebook can steal traffic from twitter by being on twitter. Eventually, it's a good idea if both journalists and readers are available at a single platform in scores.