Halo fans will surely love this! Microsoft Corporation (NASDAQ:MSFT) renowned video game series- Halo's Artificial Intelligence character, Cortana may soon exist in the real world too! Microsoft is reportedly developing a voice-recognition AI assistant, codenamed 'Cortana', to compete with the likes of Apple's (NASDAQ:AAPL) Siri, Google (NASDAQ:GOOG) Now and Samsung's (KRX:005930) S Voice.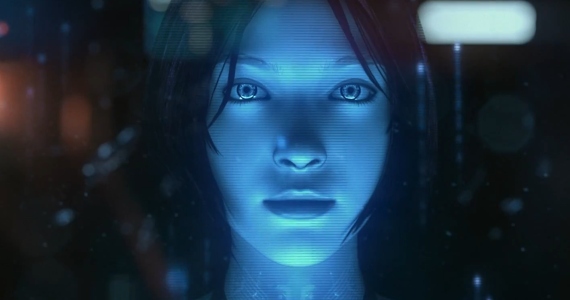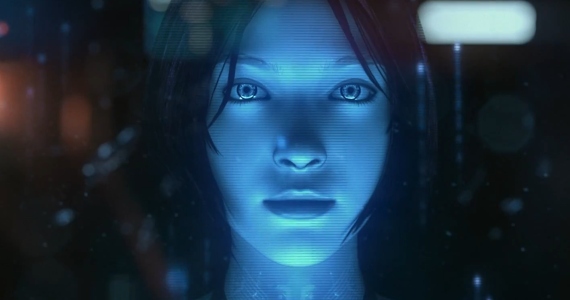 Just like in Halo games, Microsoft's assistant AI technology, Cortana will be able to learn and adapt continuously, relying on machine-learning technology and the "Satori" knowledge repository powering Bing. A combination of Microsoft Bing, TellMe Speech Technology and some natural-language-plus-social-graph-concoction will be working behind the scenes to provide richer experience to users.
"Our UI will be deeply personalized, based on the advanced, almost magical, intelligence in our cloud that learns more and more over time about people and the world. Our shell will natively support all of our essential services, and will be great at responding seamlessly to what people ask for, and even anticipating what they need before they ask for it.": Steve Ballmer
Too Late?
Microsoft had been lagging behind in the smartphone as well as mobile OS race, and has so far, not been very successful in turning the tables around in its favour. While Apple and Google have their very own voice-assistants and Samsung now has S voice, Microsoft is yet again behind the times. Not being able to respond timely to the competition may affect Microsoft's brand perception among consumers.
While Siri has been hugely popular and held the edge for quite some time, Google Now is catching up fast and has closed many gaps recently. Google's voice assistant was found to have slightly better web searches and provided directions to places very efficiently as it is the leader in search engine and mapping technology, whereas Siri, in addition to regular features has an array of phone-control features and a personality! The web is ripe with heated discussions between fanboys from both worlds, so to avoid taking sides, we can just say that while both voice assistants are quite impressive on their respective OSs, they aren't perfect, and have their own pros and cons. Interestingly, Samsung also recently launched its own voice recognition app, the S Voice, which although isn't quite as efficient as the rivals, has some social networking abilities like posting to twitter, etc., which the others lack.
Microsoft, apparently taking the slow-but-steady path, has decided to wait until it has something revolutionary to bring to the market, and Microsoft executives have said that such an assistant is unlikely to appear until somewhere between 2014 and 2106. Competitors, on the other hand are working hard to improve their respective voice assistants. Microsoft has to stay updated with all recent developments in order to provide the service and not look obsolete in comparison.
Via: Forbes