Recently we mentioned that 3 out of every 5 internet users are accessing internet via mobile (majority are Smartphone users). Now with ITWorld.com reporting Netflix at more than 33 million users and Hulu subscribers clocking in at more than 4 million a month, it's apparent the shift from traditional to mobile entertainment programming – powered by mobile internet – is in full swing. As mobile devices become more common and advanced, video viewing on phones has increased dramatically; 20 percent of smartphone owners said they watched a video on their phone at least once a month in April 2012, according to businessinsider.com. By January 2013, that number had more than doubled, to 41 percent.
Mobile Internet: The End for Cable and Network TV?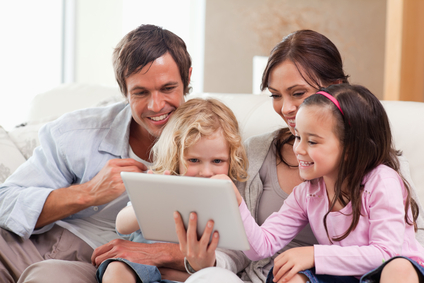 While this may not spell utter doom for cable and traditional broadcast television, it does reveal an accelerating trend. To compound the problems now facing the cable and traditional TV networks, service providers like Hulu, Amazon's Video on Demand and Netflix are beginning to create original programming that rivals some of the best shows on cable or regular TV. Alongside this, documentary enthusiasts or short clip fans obviously don't need streaming providers to watch their favorite clips when it's just as accessible through mobile devices.
Netflix's House of Cards, for example, has won accolades from scores of television critics. In their review of the program, 
the New York Times described it
 as "a delicious immortality play with an excellent cast." With their millions of subscribers and the ability to land such iconic figures as producer-director David Fincher ("Fight Club," "Seven"), actor Kevin Spacey ("American Beauty," "The Usual Suspects") and actress Robin Wright ("Forrest Gump," "Unbreakable"), Netflix may not only be battling the networks for viewers, they may soon be battling for Emmys.
This shift from content providers to content producers is an unanticipated game-changer. It adds to the three factors that have made streaming services so successful: convenience, selection and cost. If these services begin creating multiple series that match or even surpass the quality of programming currently being produced by networks such as AMC and HBO, they won't be battling with networks and cable providers for customers—they'll end up battling one another while leaving the networks in the dust.
What's to Become of the Premium Networks?
They're not going anywhere. In fact, most of them are beginning to offer online services, such as HBO's online system, HBO Go. However, the idea of offering a stand-alone option, one in which a cable TV subscription isn't necessary, has yet to gain a lot of traction with network brass. This may result in a loss of revenue, as well as many dissatisfied consumers who may opt to abandon cable.
The premium network, however, doesn't appear to be too concerned. As Time-Warner Chief Executive Jeff Bewkes said recently, the company has decided they "don't think it makes sense." With Netflix recently passing HBO in subscribers, however, such an attitude may change sooner rather than later.
Other Options
With HBO reluctant to take the stand-alone route and most networks still tethered to traditional TV viewing, satellite companies such as DirecTV have developed apps that provide content directly to a mobile device and enable users to control a DVR with a smartphone. According to DirectTVDeal.com, you can even use an iPad as a TV remote. While such apps are certainly beneficial to tablet users, the most revolutionary app could be a stand-alone service provided by bigger companies like DirecTV. Given the pace at which technology is advancing, we may not have to wait all that long.