Indian digital wires have been talking about this since Saturday; the announcement is yet to come straight from horses mouth, though. ibibo Group, a joint venture by South-African business group Naspers and Chinese Internet giant Tencent, is under the advance stage of acquisition talk of RedBus – a Bangalore based Internet Startup that has revolutionized bus-ticketing system in last 6 years since inception in 2006.
If we believe on ongoing rumors over internet, the deal is taking shape to gain the controlling stake in RedBus and could be valued for anything close to $140 million. This could be the first ever Indian Internet startup acquisition by overseas investors at such a large scale.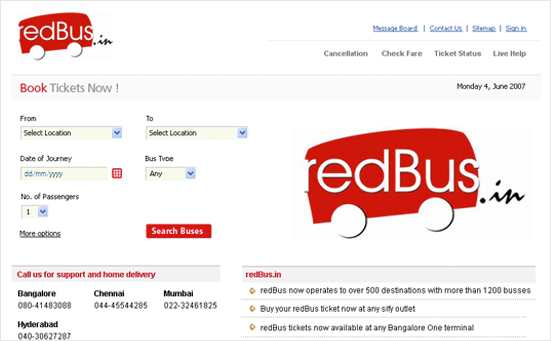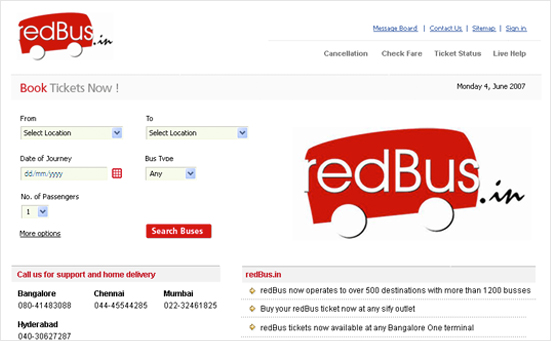 Though, ibibo Group and RedBus both have decided to stay tight lipped over any queries related to such rumors, the deal is being considered as a result of an exit plan for the early investors like Helion Venture Partners, SeedFund and Inventus Capital who may opt to exit partially or completely.
The fight to claim the stake in indian internet industry is just heating up now. MIH Group – owning ibibo Group and actual driver of the rumored acquisition – is a joint venture between Naspers and Tencent. Last year the very group also acquired sizable stake in another Indian E-Commerce Startup Flipkart. MIH Group injected little over $90 million into Flipkart  only to become the second largest stake holder after Tiger Global. Besides above, the group also have got its fingers in various other internet related indian startups like Payu.in and Tradus.
A New Benchmark For Indian Startups
If the deal comes into existence, it would reshuffle the whole dynamics for Indian Startups. Not only the local companies would be re-energize with the power, it would also seal the confidence among foreign investors still holding suspicious value-worth in Indian Startup ecosystem and have been distancing from any larger acquisition of Indian Startup till date. Sentiments will ride high after the deal and local investors may open up their pockets for early stage startups and for seed-funding model.
Since last few years Startup ecosystem in India has been growing with leaps and bounds. Almost everyday a new Startup is taking pace with an absolute innovative business model. According to a study compiled by Microsoft Accelerators, India, around 379 Startups were launched only from the Technology Products Industry in 2012; out of which 89 were shut own during the year. The number of new Startups Entrants is relatively plunged down compare to 519 in 2011. Interestingly, 33% of all such Tech startups were e-commerce focused. Out of those who called it off, nearly 80% blamed the inability to raise funds.
Despite of the very fact Indian Entrepreneurs are still daring to dump their lucrative salary packages to test the waters and many times their thought process run faster than time, environment, political situation and current market needs. The struggle for survival becomes longer and Indian investors are still holding conservative approach towards risk taking abilities, results in failure of many potential business models. The fall and rise of mobile check-in app FourSquare is a great case-study that shows how Indian investors are still lagging in evaluating the true potential of business model even if the ROI will come late than expected.