According to  the Wall Street Journal/Hay Group CEO Compensation Study, conducted by Hay Group, a management-consulting firm Oracle's founder and CEO Larry Ellison was the highest paid CEO for the year 2012.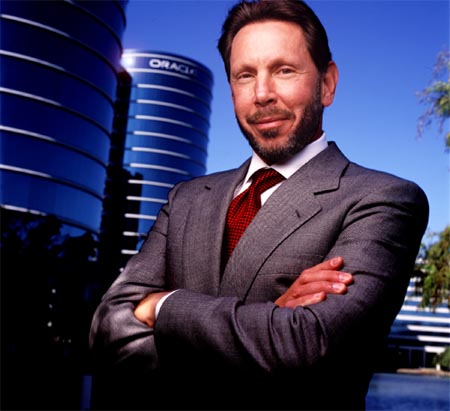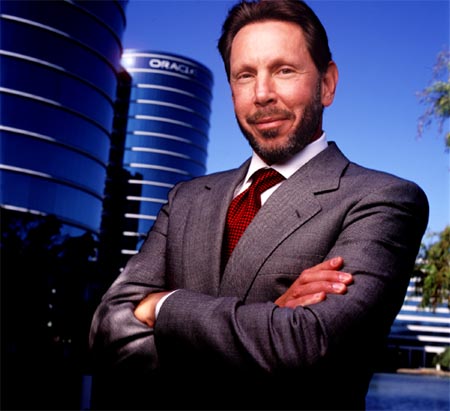 Just like his late great friend Apple founder and former CEO Steve Jobs, Larry takes home an annual salary of $1 but more than makes up for it with the stock options granted to him. With total stock option grants of $90,693,400 ($90 million) and annual incentives  amounting to $3,918,663 ($4 million) his total direct compensation for the year 2012 was $94,612,064 ($94 million).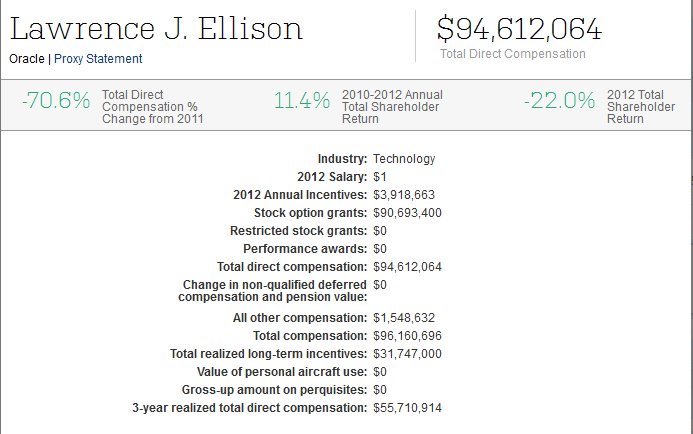 Leslie Moons, CEO of CBS came a distant second with total direct compensation amounting to $58,843,439 ($58 million). Mondelez International CEO, Irene Rosenfeld was the top earning women CEO for 2012 with total direct compensations amounting to $21,615,208 ($21.6 million).

Larry Ellison and Hewlett Packard CEO, Margaret Whitman topped the charts for being the highest paid male and female CEOs in the Technology industry respectively. Margaret Whitman's total earnings for 2012 were $15,141,240 ($15.1 million). She also secured the fifth spot overall among top earning women CEOs across all industries.

There were no surprises in store when it came to top energy industry CEOs. ExxonMobil CEO Rex Tillerson was the highest paid CEO of an energy company. His total direct compensations amounted to $26,781,875 (26.8 million).
Judging from Oracle's continuing strong hold in the technology sphere it seems Larry Ellison's fortunes would continue to rise in the times to come. Having founded one of the most important tech companies in history, he probably deserves all the crazy numbers that he is getting now.