IPL6  Facts And Figures show that companies have invested massively on outdoor and indoor branding. They are also spending huge amount of money on players to endorse their brands. IPL is not only a cricket tournament but also a world in its own. In a country like India, where monstrous amount of its population has inclination towards cricket, IPL6 emerges as a golden opportunity for brands to grab and publicize themselves on such a humongous dais. Leading brands like Pepsi and Cadbury make excellent endeavors to get endless returns.
Power of Social Media
Throughout IPL6, all top-notch brands are executing their marketing campaigns on social media. They are endorsing their brands and making colossal investments for merchandising on Facebook, Twitter, You Tube, Google+ and other social networking sites. The primary objective of these operations is to achieve massive user base and brand awareness.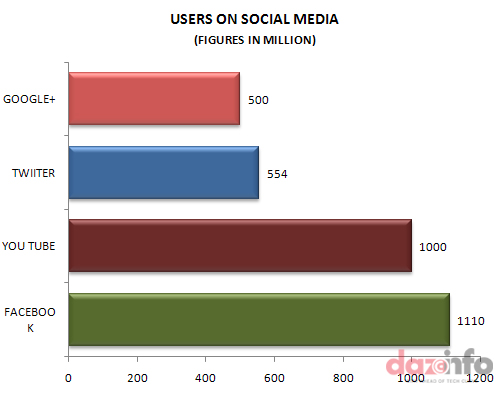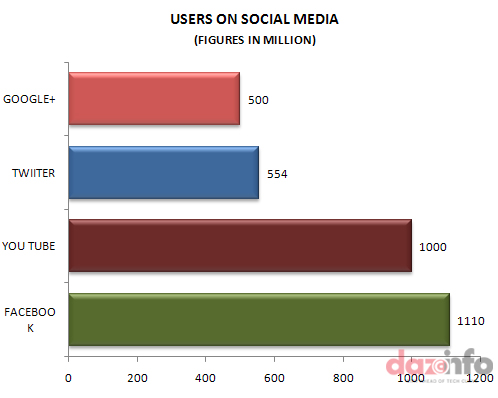 IPL6 Facts And Figures:
Buzz on Facebook & Twitter During IPL6:
Cadbury leads with more than 80,000 conversations on Facebook and Twitter followed by Pepsi, with its Ranbir Kapoor's new ad 'Oh yes abhi'.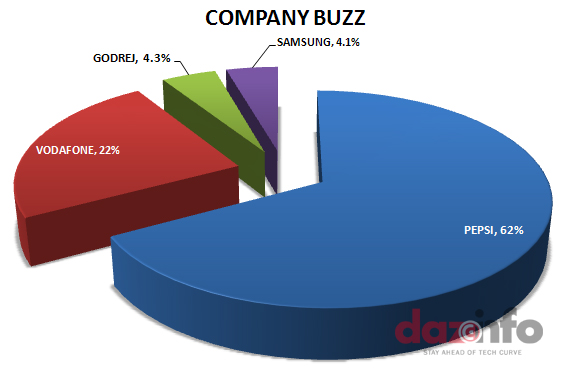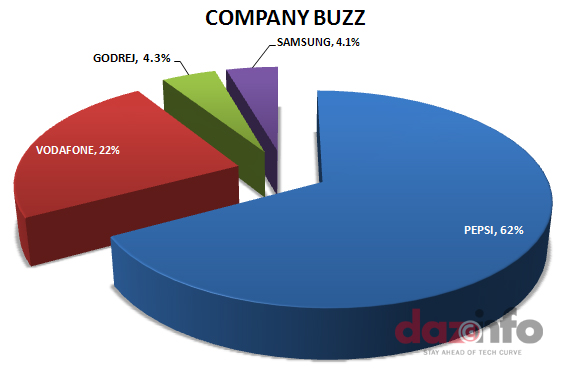 IPL6 Franchises:
Mumbai Indians is dominating the conversations on Twitter followed by Chennai Super Kings and Kolkata Knight Riders.
 
  Players Buzz:
Chennai Super Kings Team Captain MS Dhoni leads the popularity chart with 22% share of conversations followed by Keiron Pollard.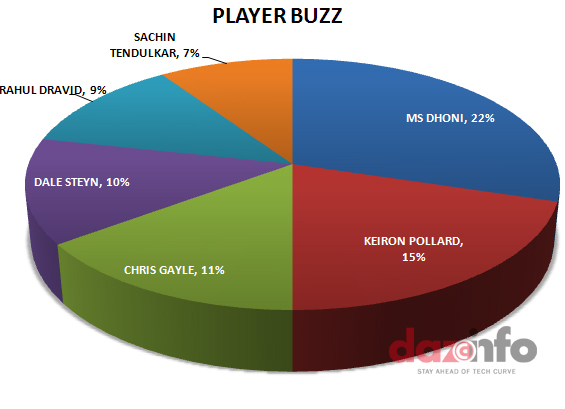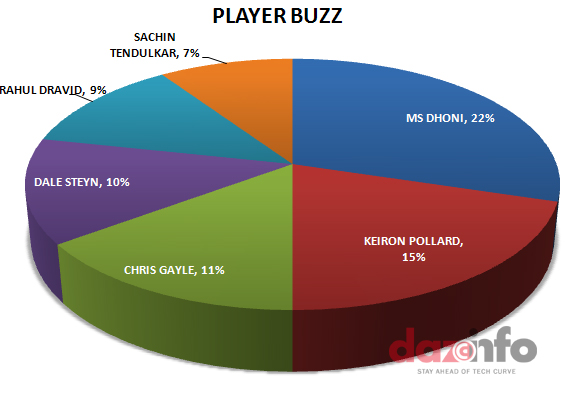 IPL6 Facts And Figures Showing Top 5 brands In New Avatar On Social Media
Facebook and YouTube are two social networking sites with maximum users with different demographics to provide the best platform for relative campaigns to start off. Cadbury Dairy Milk, Pepsi, Lays, Godrej and Vodafone are leveraging upon extensive reach of social networks in best ways possible.
Cadbury Dairy Milk Shubh Aarambh League "khushi ka Shubh Aarambh"
Cadbury with its #ShubhAarambh created a buzz on Twitter by running out unique campaign. They made it far more interesting by adding a virtual bat on Twitter made up of Cadbury Dairy Milk chocolates, where every 1000 tweets make up a bar. The key objective of the campaign is to broaden its user base.
Pepsi Tweet 20 Tournament
Pepsi has launched a tweet 20 tournament, where users can amuse themselves by playing cricket on Twitter.
Vodafone zoo zoos
Vodafone came up with its new zoo zoos campaign online. It already has 10 million fans and with this new campaign it is adding up to this number significantly.
Lay's 'Join The Lays Flavor Team' Campaign
Lay's India launched its quirky campaign 'Join the lays flavor team' with its Facebook page. Team comprises of MS Dhoni, Gautam Gambhir, Harbhajan Singh, Rohit Sharma and the upcoming star Shikhar Dhawan.
Godrej 'Zindagi Muskuraye' campaign
The social media strategy of Godrej is on a lighter aspect. They introduced fun facts about Sonia (Amir Khan) and her Godrej products. The light tone of social communication across Facebook and Twitter conveys the 'Zindagi Muskuraye' message pretty well. The Facebook page has more than 33,050 Likes and the very campaign on YouTube has been viewed for nearly 2 million times. This campaign is executed by WATConsult.
Google+ is doing special hangout session that will generate post IPL6 Facts And Figures conversations. You Tube has made the experience of watching IPL more social with the ability to chat live and has integrated Google+.