Of all the major social networks, Twitter is perhaps the one that is most inherently suited to mobile due to its 140 character tweets which is something like SMS in mobile.
A similar report which comes with the courtesy of @TwitterAdsUK about the potential of Twitter's mobile platform has been showcased here. The social giant has more than 10 million users in the UK, of which 80% of this social platform is through mobile device itself. Its reported that Twitter's mobile users tweet almost everything they find interesting like tweet a photo (31%), tweet about a TV show (32%) and etc.
Recently we reported a study which showcased on Twitter users in which it highlights that Twitter users are 12x more likely to tweet regarding a TV show and 22x more likely to use the show's official hashtag when the show was broadcasted, compared to the days it did not air.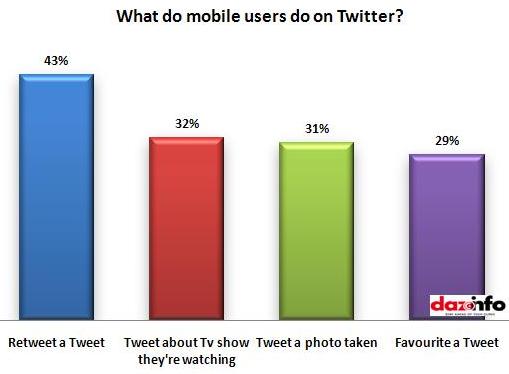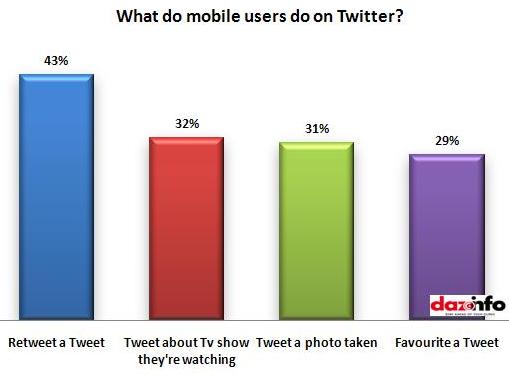 Twitter's UK director Bruce Daisley believes that brands should focus to develop more meaningful conversations with their customers with the pinch of element as comedy. UK has unique citizens and they would love to find humor in the darker side of life–so while we all enjoyed the highs of 2012 such as the Jubilee and the Olympics, we also love to revel in the troughs that lie in between, suggested Daisley.
He also gave the example of two of the most re-tweeted posts of recent memory. The one that made the American public's imagination go woo was Barack Obama's touching image celebrating his re-election.
Whereas in the UK they loved David Whitehouse's sarcastic comment about cycling cheat Lance Armstrong. It saw subsequent re-tweets of about 10,000 times.
But this trick doesn't really work for most brands, it probably wouldn't pay off if they were constantly trying to entertain – though there are some notable exceptions in the form of Arena Flowers and Betfair Poker.
Instead, Daisley suggests that the approach should be to blend one part humor with three parts of seriousness.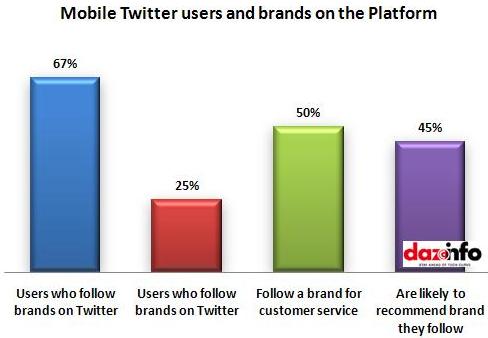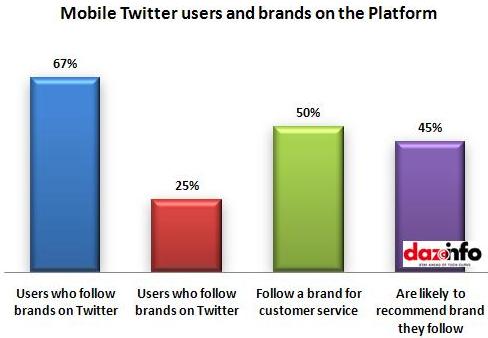 Furthermore, 66% of its mobile users log in to this site at home while watching TV. The study also speaks about some figures related to Twitter's mobile user engagement with brands. It's also mentioned that 64% of viewers used the dual screens on bed while, 27% of them used it on sofa and 6% at their work places. And, 33% of Twitter's mobile users log on while they're on bed.
It's said that, 60% of Twitter users access the social network while watching TV. 40% of all UK Twitter traffic around peak time is about TV.
Interestingly, more than 90% of online public conversations about TV are on Twitter. Social profiles and tweet patterns of programmes vary by factors such as genre, demographics and time slot. High numbers of tweets are driven by elements such as celebrity tweets, content, story-line and hashtags which are on air.
On the other hand, entertainment shows are likely to see higher number of tweets from mobile and these numbers are hugely led by content.
Current affairs sees a huge number of tweets from desktop, and the number escalate while climactic moments in the story narrative or prompts from hashtags on air.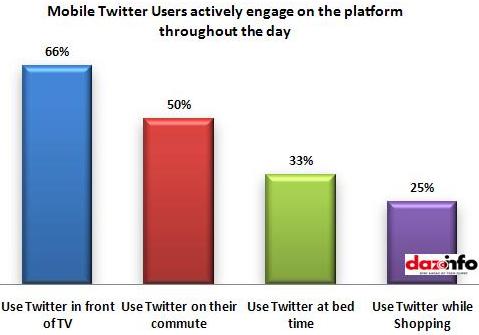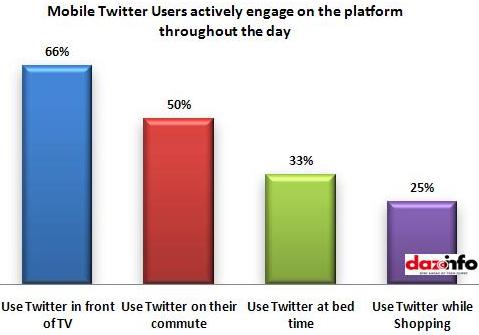 It shows that impact that humor can have in bringing a more rounded, human image to an otherwise dry Twitter feed. Twitter's promoted trend and tweets are truly monetizing the platform by allows brands to target users by placing marketing messages in their feeds. They also showcase their ads to users who don't follow them.