At the time, no one can predict at what level the competition in the Smartphone segment is going to reach by the end of this year. Every Smartphone vendors are currently working hard on their products to compete with existing and upcoming products. Last year, RIM didn't launch any outstanding product, but the company's one of the hottest product is going to debut on January 30 this month. Undoubtedly, the struggling Smartphone maker has some ambitious plans ahead this year. The company has decided to launch six BlackBerry 10 Smartphones this year with multiple price tags.
Why RIM Has Decided To launch Six BB10 Smartphones in 2013?
Last year, Samsung launched 37 phones with different price tags and flavors. And this was the main reason why  the company generated $8.3 billion profit (expected) in the Q4 last year. Offering Smartphones at different price tags (for targeting to wider audiences) could be an incredible tactic for the struggling Smartphone maker (RIM) to make their stronghold in the worldwide markets.
Truly, RIM is going to launch BlackBerry 10 in six different flavors with variant price tags this year. The company is trying to put all its eggs in the high-end Smartphone baskets by launching Smartphones of all price ranges–high, medium and low. This time, the company wants to stay focused on its larger strategy–considering to increase its global market share from 5.3% (in Q3 2012) to an authorized level. Besides, the company also wants to create strong BlackBerry 10 ecosystem around.
Samsung Sets Sights On BlackBerry's Corporate Subscriber Base
As per Samsung's chief product officer's statements at CES, it's confirmed that the company is now setting its sights on RIM's corporate subscribers. It's clear that company is now investing heavy capital to develop enterprise devices, which incorporate a higher level of security and reliability than general consumers' requirement. At the time, various government and private agencies are still relying much on RIM's Smartphones, and Samsung is aggressively trying to dent into the Canadian handset maker's cantonment.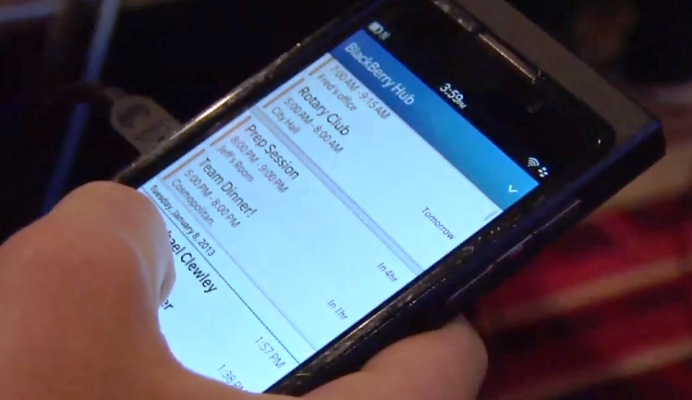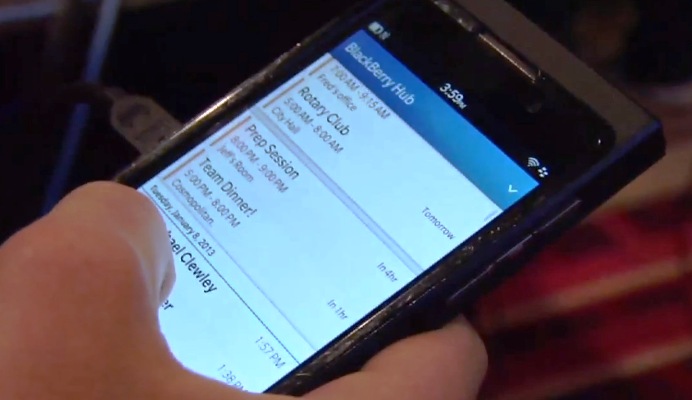 Chief Product Officer of Samsung Mobile USA–Kevin Packingham–said in an interview at Consumers Electronics Show, "The enterprise space has suddenly become wide open. The RIM problems certainly fueled a lot of what the CIOs are going through, which is they want to get away from a lot of the proprietary solutions. They want something that integrates what they are doing with their IT systems. Samsung is investing in that area."
Adoption Of Samsung's Flagship Galaxy Smartphones In SAP Is Just An Initiation
Samsung Galaxy SIII Smartphone has succeeded to gain various security certifications. Really, the flagship has advanced the company's corporate market ambition. Currently, a German business software maker—SAP—allows employees to use Samsung's Galaxy SIII, the larger Galaxy Note and the Galaxy Tab in the organisation. However, enterprises are little-bit reluctant to adopt Android's hardware due to its fragmentation. Despite, a considerable number of enterprises are willing to go with one of Android companies, and Samsung is on their priority list.
How RIM Could Lure Consumers ?
RIM is considering BlackBerry 10 could turnaround its global market share. And it's also pretty much clear that the company's existence will depend on how the platform will receive response from carriers. However, 150 carriers are currently testing BB10 Smartphones around the world.
At this time, RIM has an existing subscriber base of 79 million, and it will endeavor to increase its subscriber base to a distinct level in the future. Besides, the company has also announced to launch BB10 device with at least 70,000 applications. Apparently, the BlackBerry platform features a new user interface and 'BlackBerry Flow', which facilitates subscribers to scroll seamlessly between the apps.