BlackBerry has always been popular among enterprise users. once again, RIM is trying to shore up its blackberry enterprise user base with the help of forthcoming BlackBerry 10. At the beginning of this year, the company announced a phased program, called BlackBerry 10 Ready Program, to encourage businesses for the adoption of the device. The company decided to giveaway BlackBerry 10 handset to companies those who take steps to learn about BB10.
However, there are some sorts of conditions in order to get free handsets. First, BlackBerry enterprises customers must have a strong knowledge (at the advantage level or higher) of BlackBerry Technical support. Besides, they will also need to install and run RIM's mobile device management product–BlackBerry Mobile Fusion–, and also, they will have to accomplish an online learning course to qualify. However, it's not an easy task for organisation to get free BlackBerry 10 handset. But if organizations once successfully completes all these norms, then they will be eligible for free Blackberry 10 smartphone.
Although BlackBerry 10 smartphone is still a month away from being launched, but RIM doesn't want to leave any effort to ramp up the noise about its next generation platform (BB10). In late of November this year, RIM attempted to woo Titanium developers, those used the popular app-building platform Appcelerator, to port their apps for BB10 platform. Besides, RIM offered incentives to developers (Titanium) to port their apps to BB10.
According to RIM, the first 1,000 developers would receive a BlackBerry Dev Alpha test device those who would have  submitted review on the BlackBerry world storefront. In addition to these, up to 10,000 developers would receive one year of free Appcelerator cloud services (ACS) and analytics from the company, once their app would be approved and available for sales on BlackBerry World.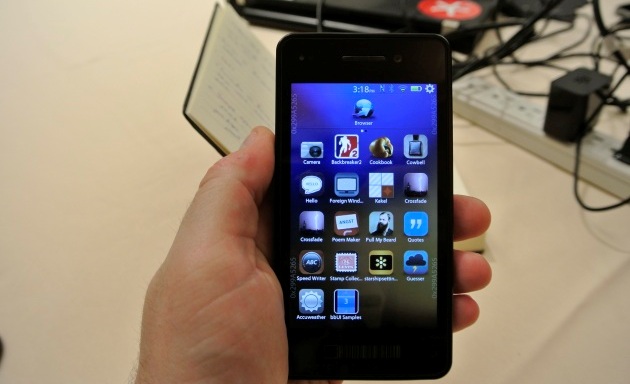 People have now started countdowns for BlackBerry 10. They are eagerly waiting to see the first batch of BlackBerry 10 device. Yesterday, RIM posted a teaser image of its forthcoming BlackBerry 10 smartphone to its BB10 landing page. It's pretty much clear that the company will launch a full-fledged touch screen smartphone for the first time in 2013. Also, it will launch a traditional model with a physical QWERTY keyboard, especially for those who love Qwerty Keyword on RIM's device.
After a series of dramatic dips, the company's stock price has slowly been recovering from past few weeks. BlackBerry 10 is set to have a big formal debut on January 30 next year. However, the company claims that BlackBerry 10 will have a best class browser, a rich application ecosystem and cutting-edge multimedia capabilities. Are you still in vague whether the device will prove itself in the market or not?  Watch the video:
http://youtu.be/iGof12IKQlU