In an era when dependency over 'mobile objects' is at peak, the challenges of faster data processing and robust network infrastructure is one of the biggest challenges for the industry. And, Chip maker Intel has decided to hold the bull by the horns by not only addressing the complex data-processing more effectively but also trying to satisfying the need of cloud computing environment which will be inevitable in next few years. Intel has introduced the new communication platform – code-named "Crystal Forest" – that empowers the systems, which are under tremendous pressure to address & serve to heavy data-transmission demand, sitting largely in Telecom and Data Center Infra.
With absolute no security concerns, Crystal Forest justifies itself as one of the bests communication platform for faster content processing, responsive cloud computing environment with the transaction speed of up to 100 Gbps. Intel has tried to achieve the benchmark by reducing software dependencies and consolidating packets, application and control processing in Crystal Forest that results in faster and responsive data handling mechanism.
As the internet traffic is spiking up with each passing day, the biggest challenge for service and infrastructure providers is to match the demand without compromising the security and performance. However, they don't have any cushion to demand more from customers due to immensely growing competition, said R.K. Hiremane – Regional Director, Data Center and Connected Systems Product Marketing, Intel (Asia-Pacific).
The demand of data is bound to grow due to explosive growth in mobile industry. There are 7 Billion connected devices available in 2012 and the number is expected to reach by 15 Billion by 2015. And, with the sizable penetration of 4G LTE, it's clear that industry needs an effective and highly responsive system in place immediately, he added.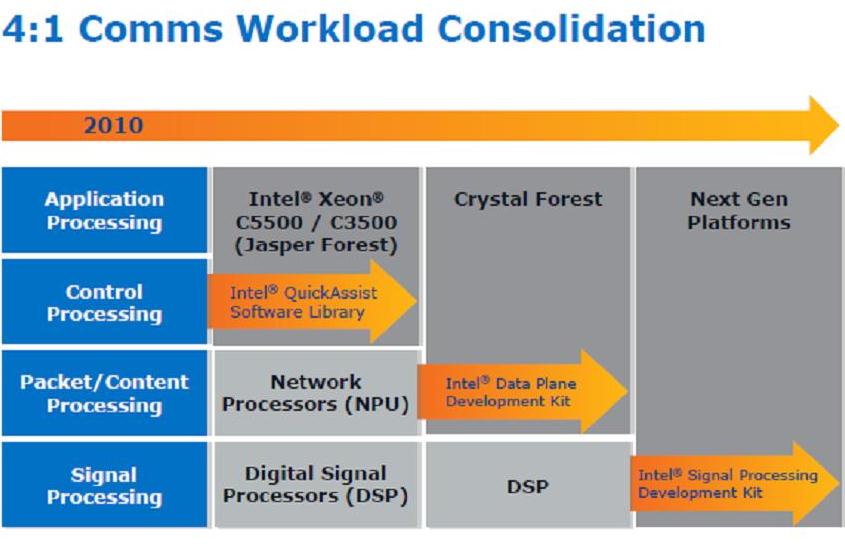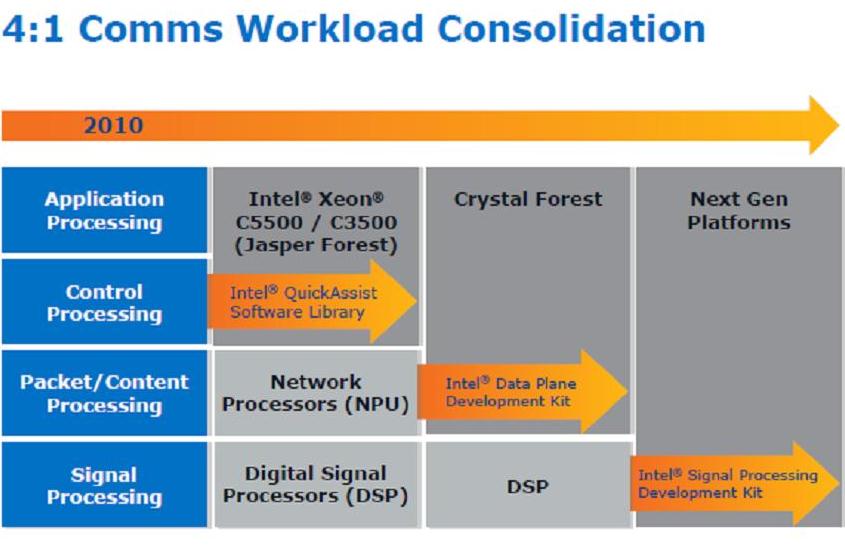 Indeed, it's the need of the hour and companies, especially Data Center and Telecom companies, who are going to play a vital role in this, need to shift the gears without any further delay. Telecom companies in India are actively looking to improve their ARPU. Think about this; despite of being the 4th largest Telecom companies in the world (in terms of subscribers), Airtel stands among last few companies in the same list when you recast it based upon ARPU. In fact the last few spots have been covered only by Indian telecom companies.
Due to explosive growth in Smartphone industry, adoption and acceptance of video and multimedia content is highest than ever before. According to a report, In August alone, 37.7 billion online video contents were seen in US alone. Internet users are spending much more time than ever before watching videos and entertainment contents online than ever before.
To address such enormous need, Intel has designed "Crystal Forest" to deliver 160 million data packets in one second for Layer 3 forwarding. The platform will have a significant contribution to satisfy the need of 1.3 zettabytes of data consumption, expected to reach by 2016. And, the large portion of this data consumption is going to be originated by 1.5 billion people who will consume video contents in the same year.